This post is also available in: Spanish
Petrosys is the leader in mapping, modeling and data management solutions for the oil & gas industry – uniquely integrated with the broadest range of specialist geoscience and GIS applications. Petrosys produces quality maps and visualizations. It aggregates, manages and analyzes the underlying data – for actionable results that communicate with clarity and accuracy.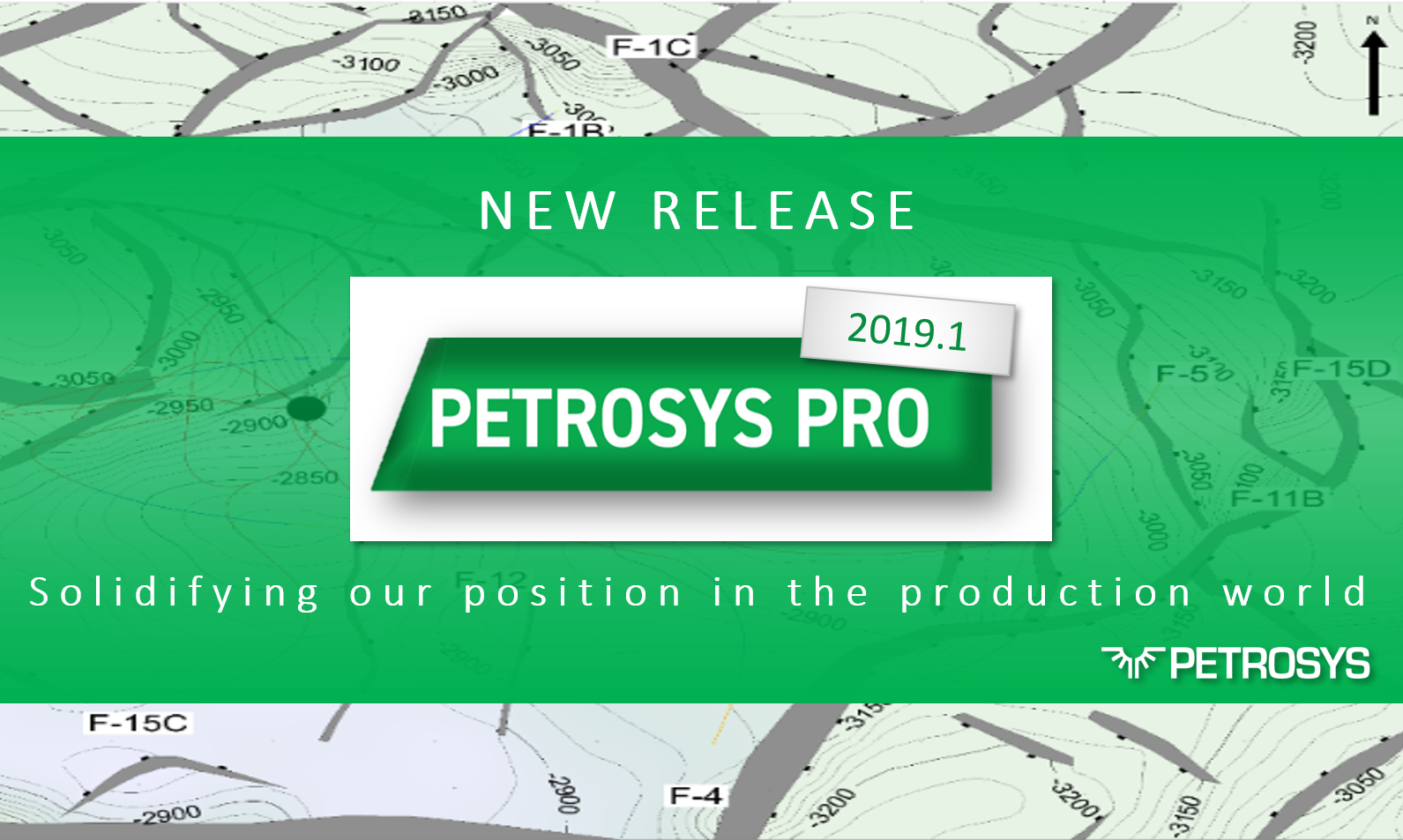 Petrosys PRO is widely used in production teams globally and after discussing their need with regards to well data, we have concentrated our development for PRO 2019.1 on exchanging well log data and have made some major improvements to the display of well data. Intuitive, direct connectivity to key subsurface applications from Schlumberger, Halliburton, IHS and more. Gain valuable insight by effortlessly combining data from multiple disciplines and datasets. Transform mapping standards and efficiencies across your organisation with consistent, accurate and compelling maps – critical in effective communication. Produce surface models of the highest quality and reliable volume estimates by leveraging the most trusted, effective and repeatable geoscience methods. Get more from your investment in subsurface data with an open, secure and reliable PPDM-compliant software & service provider that evolves with your business.
Leverage best-practise risk assessment, stochastic resource computation and portfolio management practices – in an enterprise database – to understand asset potential and make better decisions. Embedded in your critical subsurface workflows, a Petrosys solution will unify, enhance and communicate insights from your entire team like never before.
With over 30 years of experience and nonstop innovation, no wonder more than 300 industry leaders worldwide choose Petrosys, including some of the world's most prominent national oil companies, regulators, petroleum majors, independents and consultancies.














"There aren't many products where support gets back to you within the hour or half day."