NDR Submissions in the UK – Pass it on to the experts
At Interica DataCentre we are experts in the transcription, quality control, and management of seismic datasets for many of the world's leading E&P companies with a significant track record in the successful delivery of these types of projects.
Our Interica DataCentre team has many years of combined experience across the industry and has recently added to this with the successful completion of large projects for leading UK operators, with end-to-end support of their NDR seismic submission process.
We understand data
Interica DataCentre offer world class data transcription, scanning and digitising capabilities for the Oil and Gas sector. Our geoscientists have experience working with both conventional and unconventional data formats including SEG standard seismic & navigation and industry standard well & encapsulation formats as well as proprietary data & encapsulation formats.
We have extensive capabilities and experience in restoring data from all modern and historic media types. Our operating practices and procedures ensure high-grade and consistent service delivery and our innovative approach always looks to deliver additional value to our clients.
The National Data Repository in the UK
The UK's Oil and Gas Authority (OGA) regulates the upstream oil and gas industry, including the National Data Repository (NDR). Certain license holders are required to submit data to the NDR, such as production and exploration data, while promoting license holders are encouraged to do so.
The data in the NDR supports O&G resource exploration, UK government policies, and is accessible to industry stakeholders, researchers, and the public. Data must meet technical standards and specifications for format, quality, and metadata.
Challenges facing companies for NDR submissions
Companies may face several challenges when preparing National Data Repository (NDR) submissions, including ensuring data quality, integrating data from multiple systems, creating metadata, complying with regulations, securing data, and managing resource constraints. These challenges require careful attention to data collection, processing, and analysis, as well as prioritization and allocation of resources to ensure timely submission of critical data. It is important for companies to develop strategies to address these challenges and ensure successful NDR submission.
Facilitating an NDR Submission – An Interica DataCentre Case Study
A long-time client of Interica DataCentre approached us for assistance in submitting several North Sea surveys from the 1990s to the NDR. This process can be complex and time-consuming, as companies must review all of their data, identify any issues, and determine the best course of action. Interica DataCentre effectively became the client's "Data Manager" to the NDR to facilitate the submission.
To begin the submission process, we identified the field data, navigation, and ancillary data for the survey. We encountered a few challenges, such as the fact that the SEGD data was recorded using two sets of streamers, and the data was in a proprietary SEGD format that couldn't be converted to the NDR-accepted SEGD rev 2.1 without modification to the reformatting software. Additionally, some of the available P1/90 data only had vessel positions recorded, and there were some missing SEGD and Nav data.
Although we explored the possibility of converting this data to Nav/merged SEGY, the available navigation wasn't the source/receiver data needed to produce the Nav merge SEGY. We presented our findings and potential solutions to our client, and one option was to consider a set of Gather data for the survey. Upon analyzing the data, we found that the Gather data included navigation in the SEGY trace headers, and the dataset was complete. In this case, Nav merged SEGY was the only acceptable option for submission to the NDR.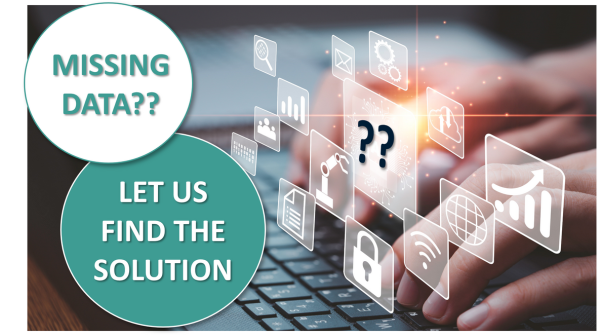 We received observer logs for the survey as images in .tiff format and converted them to OCR PDFs for submission to the NDR. Despite being a time-consuming process, our efforts resulted in a successful submission to the NDR.
By outsourcing this process to Interica DataCentre, the client was able to focus on more productive activities.
The observations and issues noted:
Identified Lines – 205
The SEGD data was recorded using 2 sets of streamers (1-4 and 5-8).
The SEGD data in propriety SEGD format, not compatible with the NDR-accepted SEGD rev 2.1 without modification to the reformatting software.
The available P1/90 data had only vessel positions recorded.
Missing Data: SEGD – 14 lines, Nav – Source/Receiver P1/90