Working with Partners
Petrosys and Interica are proud to have forged lasting collaborative relationships with many leading technology companies working across the energy industry. We continue to grow and expand on these partnerships in line with our philosophy of ensuring our customers receive software that is innovative, connected, and always pushing the boundaries of technological advancements. 
Our goal is to provide the best possible products & services, and partnerships is one of the ways we're making it happen.
Amazon
Both Petrosys and Interica work in collaboration with Amazon Web Services (AWS) to deliver exciting new cloud-based capabilities.
Interica OneView is deployed in AWS EC2 Instances and writes data directly to tiered S3 storage through the PARS archiving module. Interica supports organisations as they migrate to the AWS cloud by deploying technology to analyze geoscience environments enabling intelligent migration.
Most recently AWS, Interica, and Petrosys have partnered to deliver new integrations with the OSDU. Petrosys dbMap/web data management and PLDB resource management solutions are frequently deployed in AWS cloud environments.
To learn more about AWS visit www.aws.amazon.com
Dell Technologies
Dell Technologies and Interica have been working together in the Energy sector to deliver integrated solutions for our clients for several years. Interica's technology is certified with both PowerScale and ECS for object storage.

esri
Petrosys are Silver partners on the Esri Partner Network. This relationship has grown and developed over for over 10 years, providing direct connectivity between ArcGIS and Petrosys PRO. More recently, the release of the Petrosys add-in for ArcGIS Pro delivers the ability for the direct display of subsurface data inside ArcGIS Pro live from the user's chosen E&P source.
Learn more about the Petrosys PRO tools for Esri subsurface integration.
epShare leverages ESRI ArcGIS web services to help relate unstructured knowledge with locational context.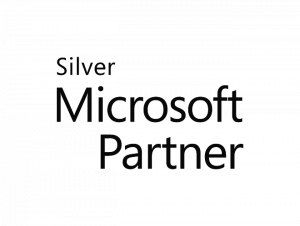 Microsoft
Interica are proud to be a Microsoft Partner Network Member and work with Microsoft throughout the energy sector.
Both Interica OneView (including PARS for archiving) and epSHARE (Based on Microsoft SharePoint) are deployable in Azure environments.
Interica OneView supports automated archiving and migration of data directly to and from Azure blob storage through the PARS archiving module.
Petrosys PRO, dbMap/web and PLDB are deployable on Microsoft Azure while GlobeClaritas readily leverages high-performance Azure processing environments.
SLB
Interica is a certified technical partner to develop connectors for Petrel*, Studio and Ocean product.
Petrosys software complements SLB's Petrel software in a number of ways.
With a direct connection to Petrosys PRO, Petrel users can extend their workflows with rapid and repeatable high quality subsurface map production, geologically intuitive contour based surface editing, a rich suite of geophysical and geologically focused surface modeling tools, and integration with other applications data stores.
The Petrel Mapping Module by Petrosys (PMMbP) is a presentation mapping tool developed by Petrosys as a Petrel module, which can be supplied and supported by Schlumberger as part of a Petrel installation. The Petrel Mapping Module by Petrosys allows you to display exploration, production, and geographical data from your Petrel platform projects in the most compelling, relevant, and easily understood way.
Learn more – Petrosys Complementing Petrel.
*Petrel is a registered trademark of Schlumberger Limited and/or its affiliates.
Ask us about our Partner Program
If you would like to learn more about our Partnership Program please get in touch: info@petrosys.com.au