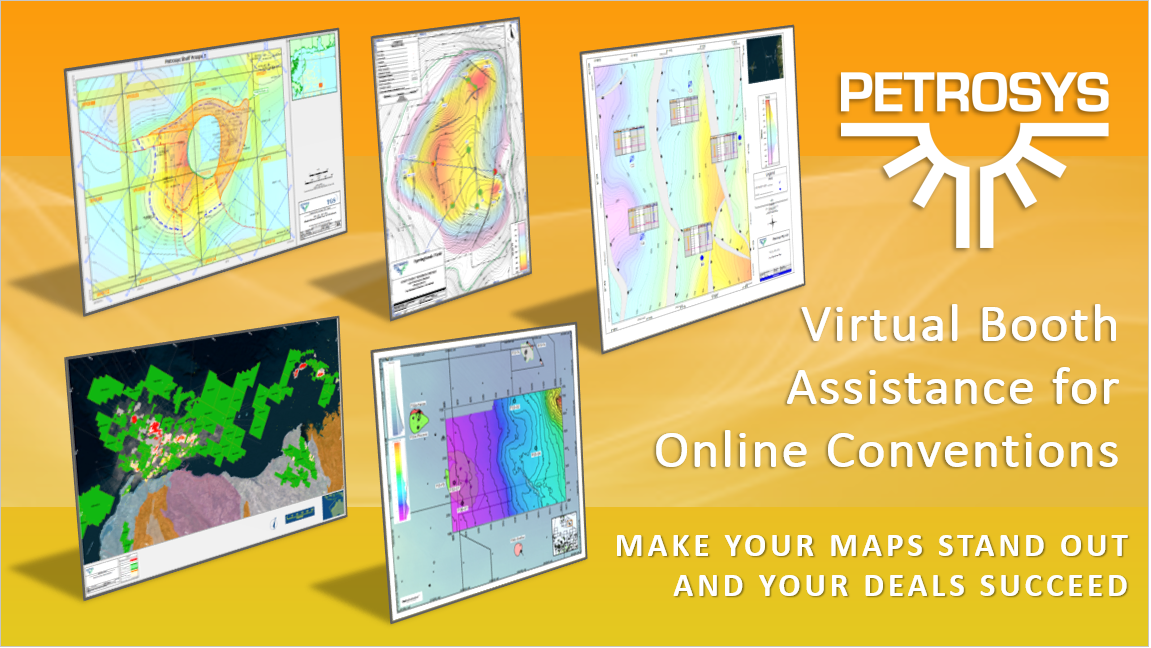 With URTEC 2020 just around the corner and the Summer NAPE 2020 coming up in August, time is of the essence to bring together your technical packages. As a consequence of COVID19, most trade shows and events planned during 2020-21 will be virtual, placing new demands on exhibitors and providing a new experience for visitors.
The maps, videos, and Powerpoint presentations that you use to promote your drilling opportunities, land sales, and JV partner prospectus will need to be particularly compelling to engage a visit in cluttered and busy convention web sites. They will also need to be meaningful, detailed, and technically accountable as they will be available for close scrutiny over a long period of time.
To help you present your company, market your opportunities, and attract the most attention of event visitors, Petrosys have partnered with U3 Explore, Actus Veritas Geoscience, PetroCubic, and code t3 to offer a unique service to ensure your maps and technical packages help you deliver on business objectives.
‍Petrosys are making our Petrosys PRO subsurface mapping software available as Software as a Service (SaaS) on the PetroCubic platform. Actus Veritas Geoscience specialists are available to assist clients with the preparation of a complete digital package that will be ready for upload to the virtual booths of the trade shows or marketing events.
The U3 Explore Virtual Booth Assistant is available on a no-obligation, fixed price basis to deliver a memorable and engaging virtual booth experience. Collateral created for your virtual presence may include layered and geo-referenced PDF maps, informative PowerPoint presentations, and video/audio products.
---
To find out more about this service, visit U3 Explore or send an email to info@actusveritas.com .