Join Petrosys and ET Works for this webinar where we delve into the cutting-edge world of data management in offshore wind farms. We look forward to presenting an illuminating session that explores the game-changing capabilities of Petrosys dbMap and the valuable insights provided by ET Works in the field of energy data management.
Offshore wind farms are ushering in a new era of renewable energy, but with this progress comes a tidal wave of data. Navigating through the complexities of subsurface data management in this dynamic sector is no easy feat. That's where Petrosys dbMap steps in, offering a game-changing solution to tackle the vast volumes of data generated by offshore wind farms.
Gain insights into the cutting-edge capabilities of Petrosys dbMap
Discover how organizations are harnessing its power to streamline data management
Explore secure and quality-assured data handling techniques
Learn how to achieve efficiency and clarity in your offshore wind projects
ET Works, with over 30 years of experience in IT and Data Management services for the energy sector, will share their journey and successes in supporting wind-farm development in the offshore sector. They will dive into the challenges posed by complex data types in subsurface, oceanographic, and engineering spaces, drawing lessons from their experiences in the oil industry.
This collaborative webinar will unveil how Petrosys and ET Works are working together to create a robust ecosystem for securing and managing offshore wind data, adding long-term business value to operators and developers in the offshore wind arena.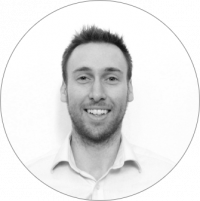 Kevin Ward – Vice President, Europe &Africa
Connect with Kevin on LinkedIn or contact us to discuss your data management needs.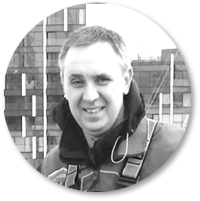 Darren Biggs – Geosciences Services Manager,  ET Works