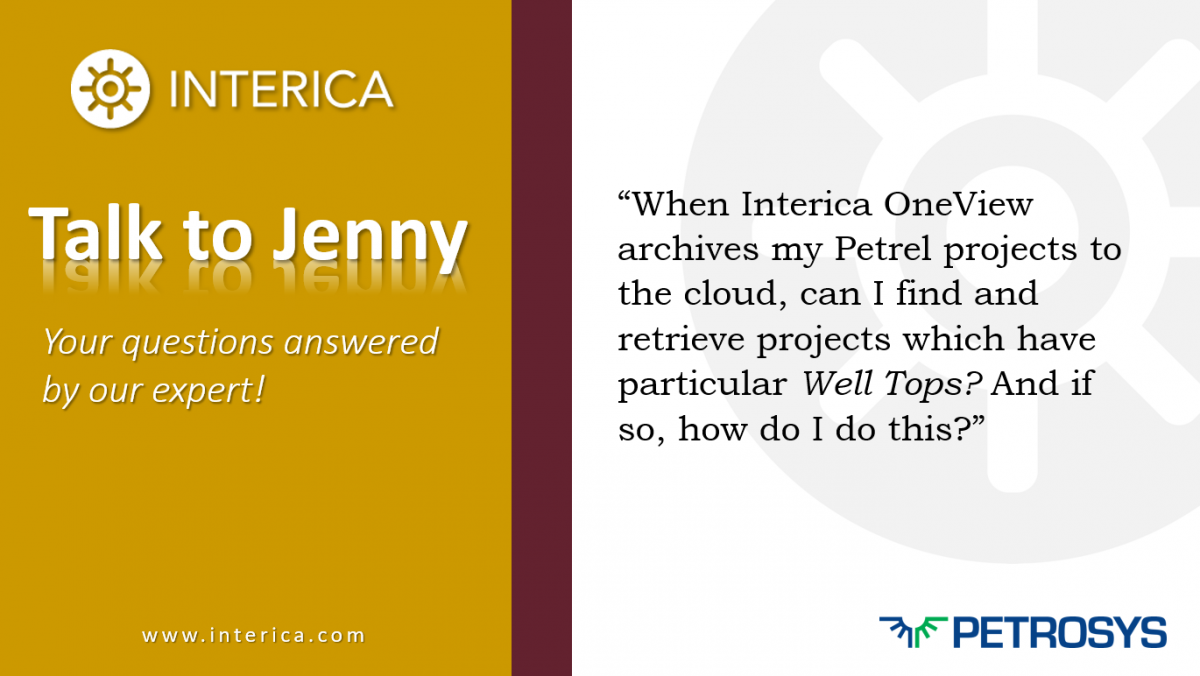 This is a key feature of IOV. The value of archiving Petrel (and other application) projects to your chosen cloud storage using IOV is that you can place these projects into cheaper, 'cold' storage.
You will generally be charged to retrieve data from Cloud storage, and of course there will be a delay from Cold storage, so to ensure our users avoid unnecessary retrievals we create and maintain advanced connectors to all major Oil and Gas applications and provide rich and extended metadata.
You can search through this metadata regardless of whether the project is archived or still live.
Here's how …
| | |
| --- | --- |
| 1. | Open IOV on your chosen browser and log in. You need to find the correct project to retrieve from archive. |
| 2a. | If you know the name of the archived project or some other high-level information about the project you can simply sort on any of the 154 columns of data here to find it |
| 2b. | [if it's a live project you can do the same but in the 'Live' project section] |
| 2c. | If you know where the project is located spatially, you can use the map to filter the archive project list spatially |
| 2d. | Assuming you don't know anything about the project other than which Well Top you require, you will need to use the 'Add Search Filter' option |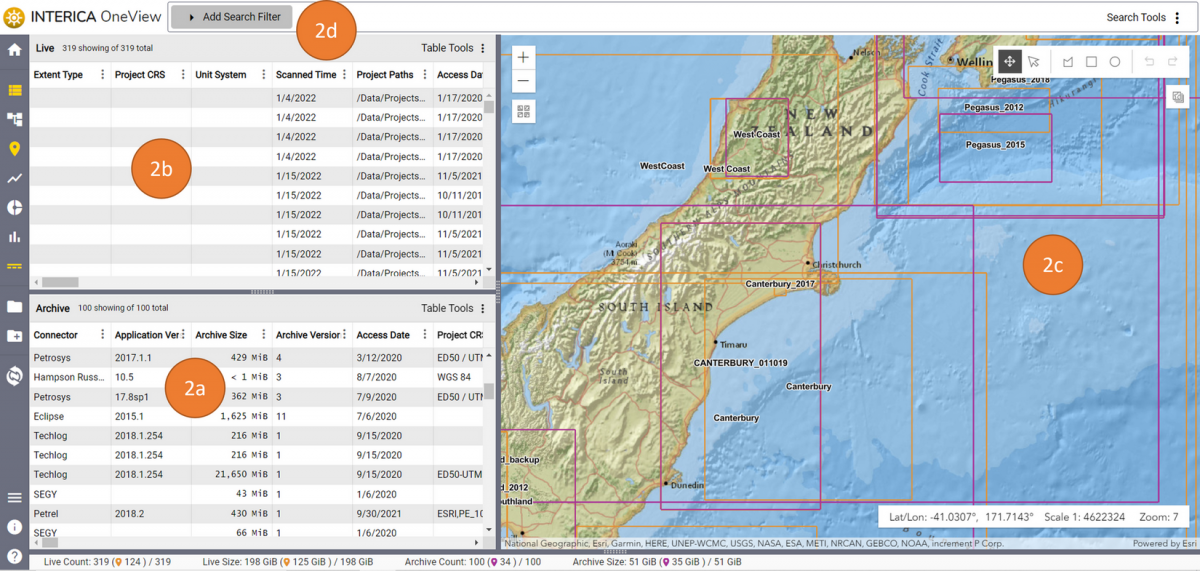 | | |
| --- | --- |
| 3. | In this specific example we need a hierarchical view of the data. Turn this on by expanding the 3 dots on the right hand side beside 'Search Tools' and togle 'Turn Hierarchical Data On' |
| 4. | Now open the 'Add Search Filter' option |

| | |
| --- | --- |
| 5. | In the dropdown menu, select Wells, then Well Tops, then Well Top Name, and then use the search conditions to find your specific Well Top (an example is shown here). Then Apply Filter |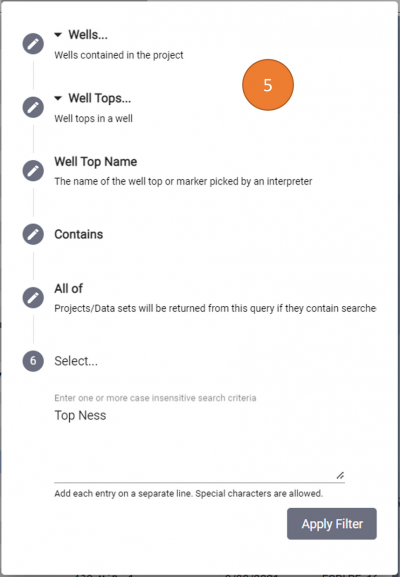 | | |
| --- | --- |
| 6. | You will now see a filtered list of only those archived projects which contain the Well Top you require. |

| | |
| --- | --- |
| 7. | Repeat steps 2-6 to filter the archive project list further if required |
| 8. | Now click on the project you'd like to retrieve, Right-Click, and select 'Restore' |
| 9. | The PARS part of IOV will now be launched and you can restore the archived project to a live project using the usual restore options and schedulers |

Talk to Jenny and have your questions answered
Do you have a question? If so, send Jenny an email at info@petrosys.com.au and your question could be our next feature.