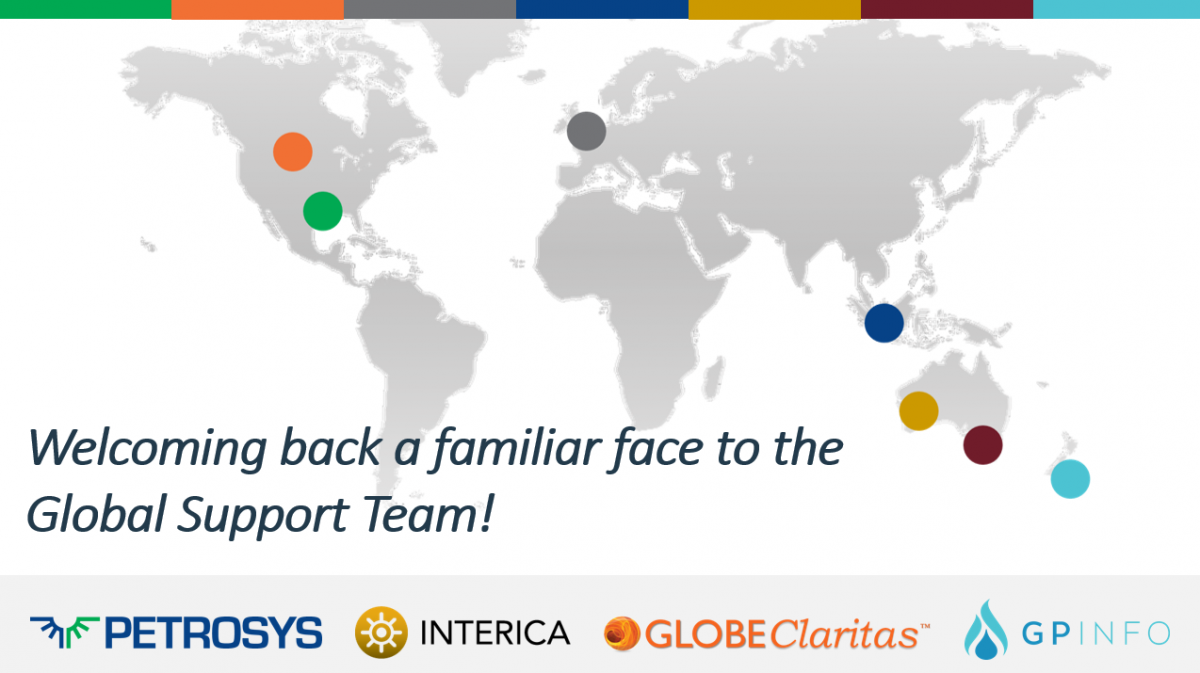 The Petrosys Support team is highly regarded among our customer base for quick, professional, and expert technical assistance. Our aim is to ensure that you are getting the most out of your software investment and as such our team work hard to be responsive to our client needs, resolving problems with minimal disruption.
 What I like about Petrosys support is its global reach and, therefore, the round-the-clock expert response that always has problems solved quickly.
As the synergy between Petrosys and Interica products has brought the teams even closer together so to have our support teams combined, expanding further our global reach and resources to better serve our customers.
Our new expanded global support team has been challenged with ensuring we retain the timeliness and quality of our call responses across the wide range of our group products/services in all corners of the world. We are investing in staff training and cross-product learning sessions and have added resources to support the needs of our customers.
As a group, Petrosys with Interica, GLOBEClaritas, and GPinfo are looking forward to continuing to build and enhance our support network to best serve our clients and partners.
A familiar Petrosys face back on the team supporting Interica OneView
We are pleased to welcome back to the team Karolina Harvie who some of our 'Mapping Guru' user's will no doubt be very familiar with, having been part of the Global Support Team based out of Glasgow from 2012 to 2019 before leaving to spend time with her new son.
Already very au fait with the Petrosys support processes and ethos, Karolina joins us this time to focus on supporting our Interica OneView customers. For the past few weeks, she has been digging deep into the fundamentals of data management and getting up to speed with the powerful technology behind Interica OneView and its unique ability to extract rich metadata from live projects across multiple files and migrate and archive vast quantities of data.  Some of you may already have been hearing from her.
Welcome back to the team Karolina – it's great to have you back supporting the expanding Petrosys product suite!
Getting in touch with Support
If you need to get in contact with our global support group, you can do so via any of the below email addresses.