The Petrosys PRO 2020.2.2 release builds on the collection of new and enhanced features in PRO 2020.1, across Connectivity, Mapping, and Surface Modeling. Petrosys PRO 2020.2.2 delivers the latest new functionality while development and improvements to existing features continue to provide our clients with high value in their software investment.
Here is a look at the key highlights of Petrosys PRO 2020.2 series so far:
Image Augmented Line Tracing in the Spatial Editor
Digitizing contours, faults and other linear features from scanned or published map images has become a lot more productive through the introduction of a 'raster tracking' feature that lets the user track lines on an underlying image.
Georeferenced images are opened in the Spatial Editor
With 'raster tracking' enabled the tracing cursor looks for lines as it is moved across the underlying image and turns into a 'hand' when a line is detected.
Operator can click on a point further along the line and the system will auto add the recognized line segment from the image being digitized.
Tracking is enhanced by restricting line recognition to a specific colour.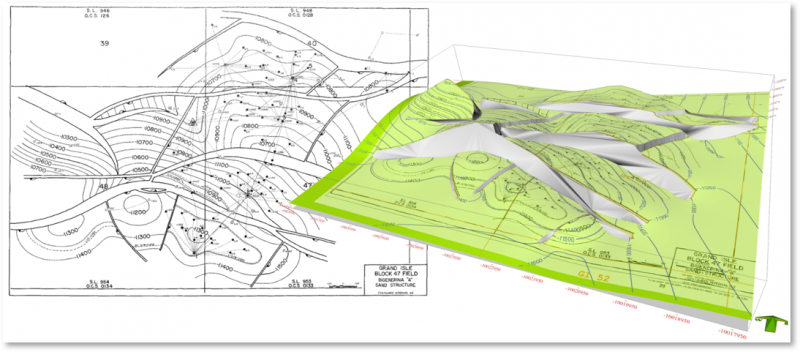 Raster tracking significantly improves line tracing productivity, allowing legacy maps to be converted into better surface models in less time.
Display of PDF's enhanced with georeferenced & layers
The Display/PDF option has been enhanced to support display of PDFs that contain georeferencing information.  These PDFs can now be displayed in the correct spatial locations on the map.
In addition, where a PDF contains layered information, the Display/PDF option now supports the explicit selection of these layers for display.  The existing map based PDF display remains available where georeferencing and layering is not captured in the PDF to be displayed.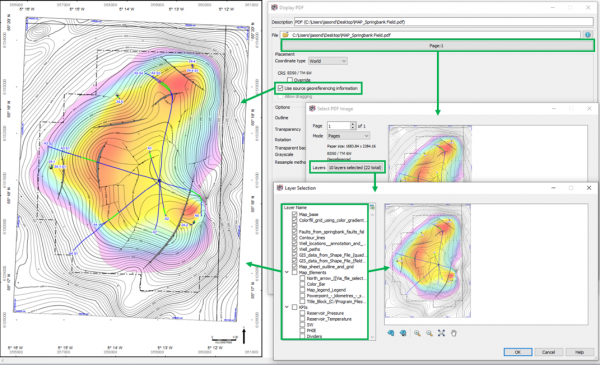 Now with support for Perforations from the Petrel Global Completions folder.
Development teams and reservoir engineers will benefit from a new Mapping/Display/Wells tab to add Downhole Data to their maps.
Perforations can be displayed along the entire borehole, or between tops; and there is an option to annotate the measured depth at the start and end depth of each perforation.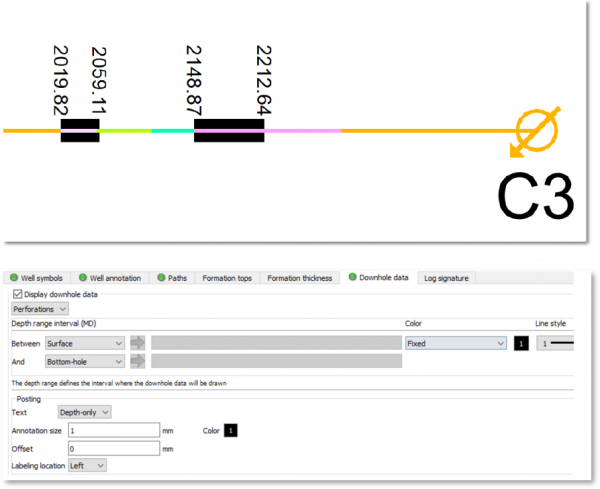 Ellis PALEOSCAN™ Now supports writing grid data and reading culture data
Petrosys PRO enables data integration and exchange across a wide range of subsurface applications and databases. Our simple and intuitive direct connections allow geoscientists to effortlessly combine data from numerous sources, enhancing the potential for discovering new opportunities.
PaleoScan joined the list of 3rd party applications in Petrosys PRO 2020.1 and this connection continues to expand in PRO 2020.2 with the addition of support for reading polyline Culture data in the Mapping, Surface Modelling and Spatial Data Translator applications.
Culture data stored within PaleoScan project can now be directly displayed on a Petrosys PRO map.
Users have full control over the styling, annotation and attribute filtering and can take advantage of thematic mapping functionality.
In Surface Modelling, PaleoScan Culture data can be used to clip grids and provide boundary outlines for volumetric calculations.
PaleoScan Culture data can be converted into different file formats using the Spatial Data Translator, reducing data management challenges if working in a multi-platform environment.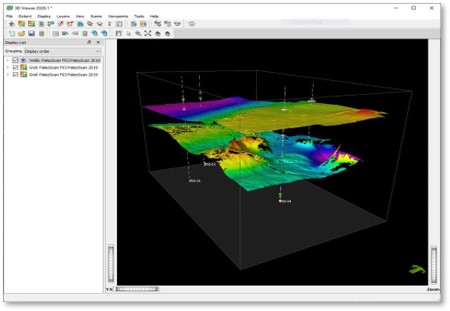 INTERICA ONEVIEW™ Archiving Intergration
Petrosys PRO now includes a direct link to Interica OneView™. This allows for Petrosys PRO projects cataloged by OneView™ to be archived directly from within Petrosys PRO. Additionally, a quick-link to open your OneView™ instance has been provided for more advanced project cataloging, search, archival, and retrieval tasks.
SEGY Export of Stacking Velocity Data
Petrosys Pro supports reading stacking velocity data from different sources: SEGY files, SDF (Petrosys Seismic Data Files) and text files using various formats, also supports writing stacking velocity data back to SDF and text files.
Writing stacking velocity data back to SEGY is added in 2020.2 to make it possible to use generated SEGY file in third party packages such as DUG Insight.
Output SEGY can be a single 3D SEGY file or a group of 2D SEGY files under a specified folder.
Generated output SEGY files will be in revision is 1 using a 4 byte IEEE Floating numbers, all traces have the same sample rate and sample length.
If the input stacking velocity data is not regular i.e. traces have different sample rates resampling using linear interpolation is done prior to writing to output SEGY file to ensure all traces to have the same sample rate.
Padding is done by using the last velocity value to ensure all traces have the same number of samples.
To find out more about Petrosys PRO 2020.2.2 read the full release notes.
---
Get in touch
If you would like to know more about Petrosys PRO contact our team of mapping gurus.