I have my data spread over a number of different folders and I was wondering if there is an easier way to search for the files for making my maps?
Working with data from more than one folder/directory can get frustrating when having to navigate through folder after folder. Adding shortcuts to your file selection window can help cut down time navigating through directories.
To add File Selector Shortcuts:
From the main Petrosys interface, select Tools > Configuration… and use the dropdown menu at the top of the Configuration and Settings window to modify your user or project settings:

Select Path Mapping.
Select the File Selector tab.
Add the directories, one at a time, that you would like to add as shortcuts.
OK the Configuration and Settings window.
On Windows, shortcuts will be added to the Application Links drop down: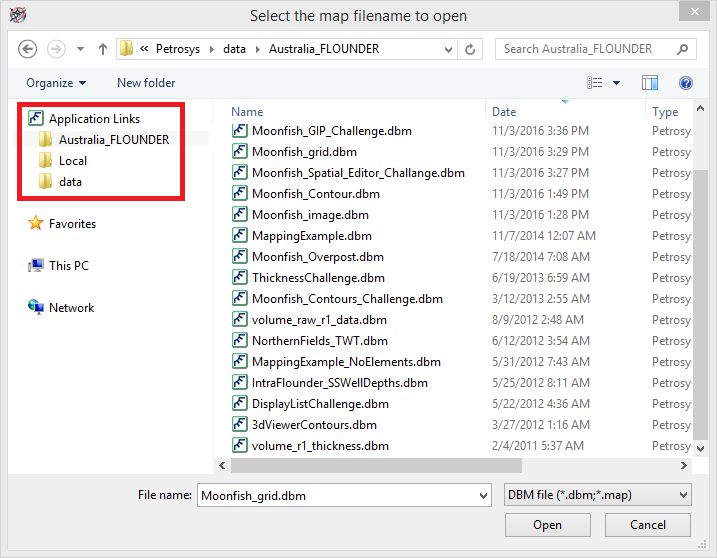 On Linux, shortcuts will be on the left panel of the Selection Window: