Linking Structured & Unstructured Data
Combining the power of Interica OneView™  and dbMap® provides the ability to catalogue both project data and unstructured files for quicker search and confident usage.
The Challenge
For years users have been creating their own projects resulting in projects containing duplicate wells, seismic, interpretation and no one is sure which horizons or tops are in which project. In addition to this, files are stored on different networks with different folder structures. It is unclear what information is available in each location and further what files are duplicated across all. Ultimately users cannot find the files they need slowing down efficiency.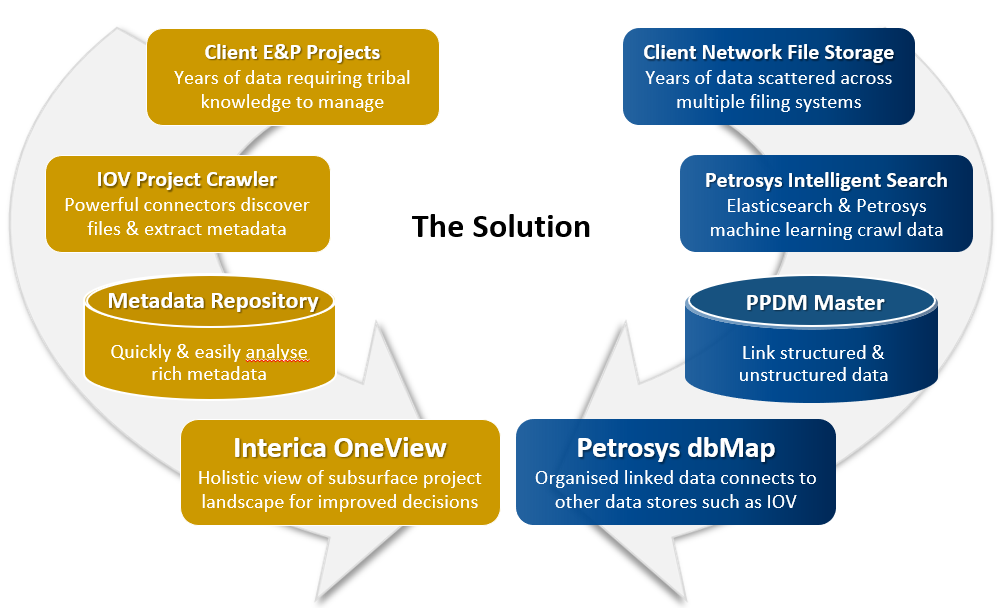 The Result
Rich metadata is extracted from all geotechnical projects regardless of the application vendor. Combined with Intelligent Search of digital and physical files finally gives a single pane of glass view of all related data.
The resulting improved quality enables faster, higher grade decisions.


Get in touch to find out more!