This post is also available in: Spanish
You'll be creating impressive maps within hours.
The Petrosys Advantage
As an independent leader in mapping, modeling and EP data management solutions for over 25 years, we understand the challenges that oil and gas industry professionals face. Our technology and innovative software development programme is committed to enhancing our clients' existing workflows. Public and customised onsite training programmes ensure our clients are using our technology to maximise their productivity and make better decisions in less time.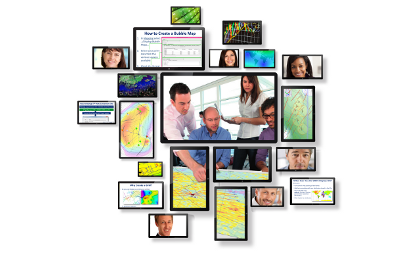 Petrosys offers a comprehensive range of software training designed for individuals and companies to acquire, maintain and optimize their skills. Whether you want to improve your skills, projects or team capabilities, our workflow oriented training programs and resources can help you achieve your goals. Courses feature hands-on tasks that will help you be more productive and embrace new workflows.
Structured training starts with a one day introduction and can be built up with a number of additional short courses, such that even new users can achieve advanced status within one week.
Petrosys can provide customised in-house training to suit your needs, data and schedule, as well as offering public training at major locations worldwide.
Take The Next Steps To Becoming a Petrosys Mapping Guru:
Dive right in

  
Get in-depth training  
Customized Courses 
Contact us 

Please contact us with questions or to discuss your needs.
Alternatively please feel free to get in touch with your local Petrosys office to discuss any requirements you may have.