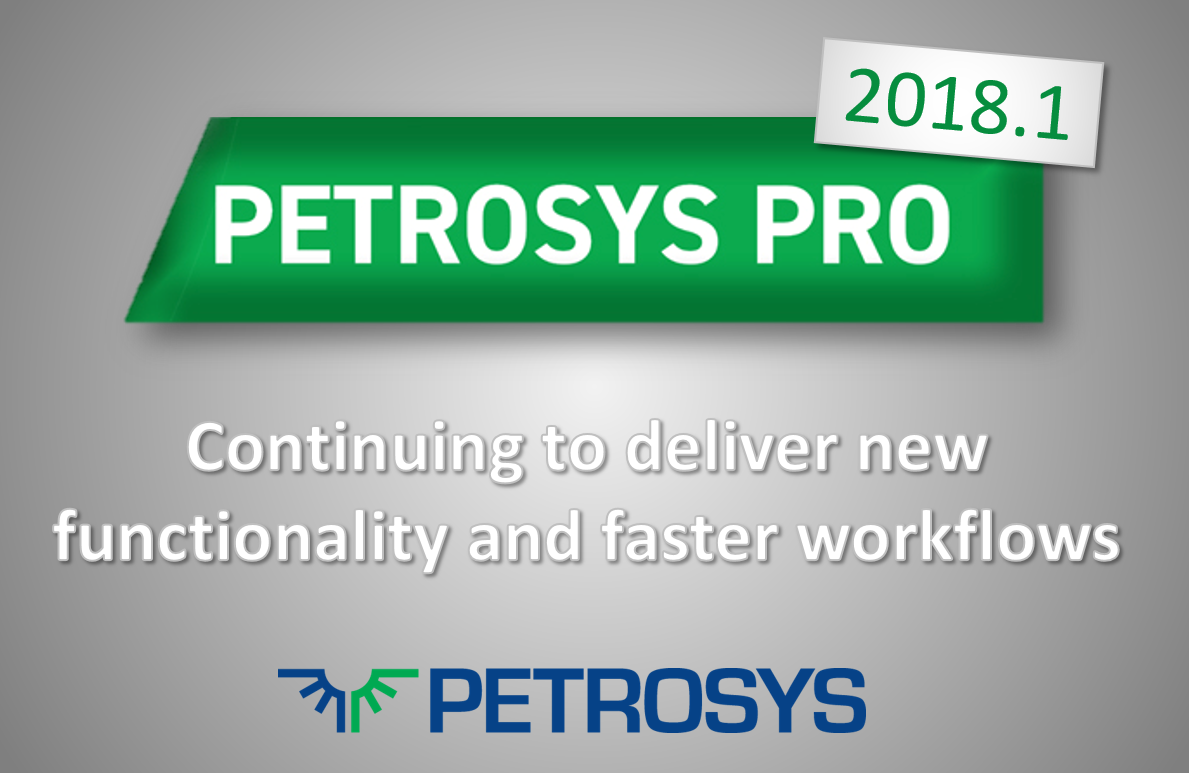 It's hard to believe that we are already coming to the end of Q1 in 2018, the past few months have been a very busy time at Petrosys as we continue to work hard, ensuring we meet all our customer needs. I'd like to take this opportunity to thank all our valued clients and business partners for your sustained interest and deep use of Petrosys. In my interactions with clients and business partners in early 2018 it is encouraging to see that the renewed sense of optimism and positive level of project activity in the oil and gas industry that we experienced at the end of 2017 has continued to flourish and grow.
I recently spent some time in Europe with a large organisation assessing the current state of their data management capabilities and providing a series of recommended actions on how to create improved value from existing data, applications and reduce bottlenecks in their current workflows. I'm seeing that the significant need and opportunity in the industry to improve the way we govern, manage and leverage data / information daily remains an important issue. It is the fuel that drives so many of our actions. If you need help or ideas – just ask.
Following the success of the User Groups in the UK and Australia in October 2017, we recently held a Petrosys mapping user group meeting in Calgary and have another one scheduled for Houston on Anzac Day, the 25th of April. Much of our focus has been on sharing the enhancements and improved mapping and gridding workflows in PRO 2017, which is now more widely established in the user community. You have probably noticed our mapping standards & templates webinar series which is sharing a range of these insights; our next webinar 'Map Templates – Creating Extents' is scheduled for 5th April, click here to register. Similarly, Petrosys offers a comprehensive range of training to suit all clients and user needs, from set public courses, self-guided online classes through to fully customised training.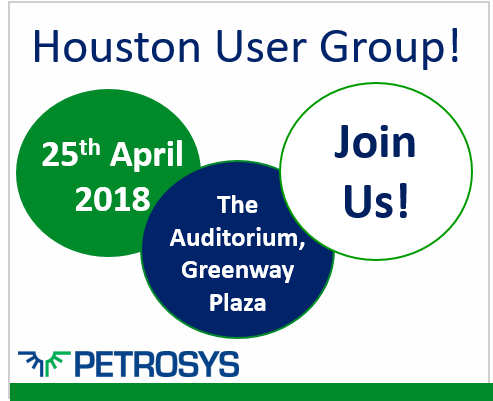 Once again, thanks go to clients who attend our events taking time to provide ideas and feedback. We have said it before however, it is worth repeating that our client participation from occasions such as these, is invaluable – I have been delighted by the strong number of business cases that are driving our product planning work – please keep communicating with us as we retain a focus on implementing features and capabilities that benefit our users.
In the past two weeks our product managers Brad Rymer (dbMap data management & PLDB) and Ewan Rule (Petrosys PRO and connectivity) have been working with our Chief Developer Mark Andersen to consolidate and update the forward-looking development roadmaps.  The finishing touches on our Petrosys PRO 2018.1 release have now been completed, with the release set for 28th March 2018. We have a series of informative webinars, client portal resources, demonstrations and onsite visits to clients planned to get you up-to-speed quickly.
Petrosys PRO 2018.1 carries on the Petrosys ethos of providing new functionality and faster workflows to our users. This latest release will feature the first release of the Petrosys PRO plugin for DecisionSpace Geosciences®, launching Petrosys PRO directly from within DSG; Automatic Petrosys project creation is now available from DSG and Petrel enabling users to get started even quicker; Web Feature Services are developing technology, making shape and attribute data available over the internet; the new Lowest Closing Contour option will help users quickly and easily identify prospects within their grids.  For more on What's New in Petrosys PRO 2018.1 read our blog post.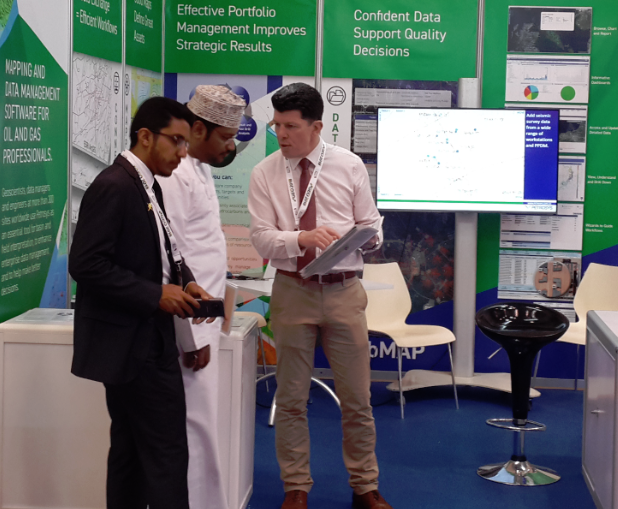 Petrosys PRO is renowned for the seamless direct connectivity and integration the software provides, in particular we have been working on enhancing the connectivity between Petrosys and Petrel. We have videos on our website explaining in detail how Petrosys complements Petrel showing the recent advancements we have made in Petrosys PRO 2017.1 and soon to be released Petrosys PRO 2018.1. On this front have a read of our short blog post on 'Petrel Colouring and Other Enhancements'.
The Petrosys tradeshow and conference season is well underway and our team recently spent time with our clients at GeoBahrain in the Middle East & at NAPE in Houston. Over the next few months we are looking forward to seeing customers at the EAGE Saint Petersburg exhibition in April followed by APPEA in Australia and the EAGE in Copenhagen.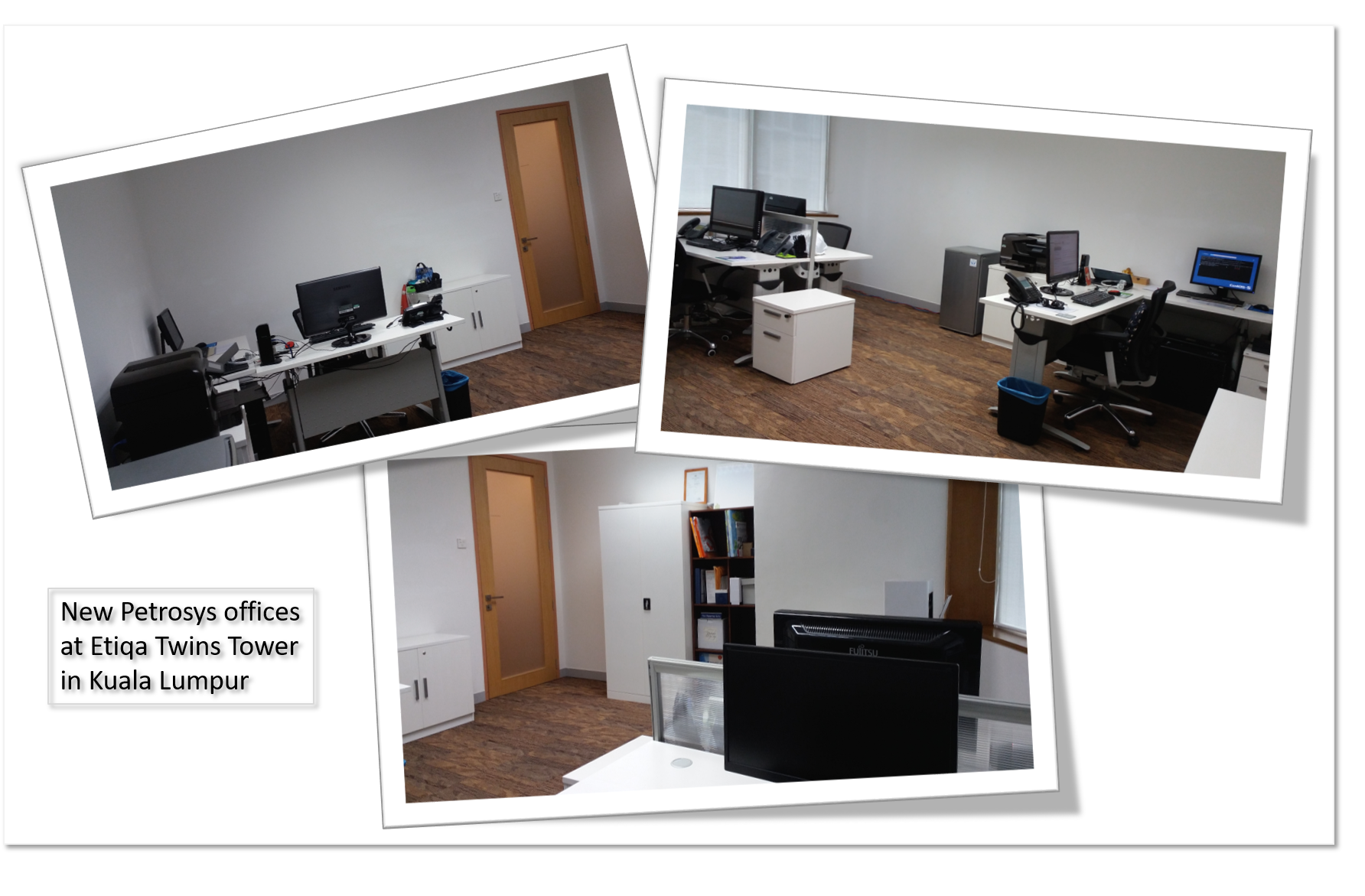 If you're thinking of paying a visit to our Kuala Lumpur team they have recently moved offices to an improved office facility in the Etiqa Twins Towers. The team will be happy to welcome any visitors.
I hope you have been enjoying our blog posts and news articles and that they continue to deliver insight on how to get more from your Petrosys investment. Two topics that have recently been published with good discussion and interest are around the value of 2D Mapping and Modelling and our popular capability to work with spreadsheets as input data sources in gridding / modelling workflows.
Lastly our 7th edition of The Big Book of Petrosys Maps is open for submission. We love to include maps and work from our clients, education grant / student users – please do submit your entry to ashley.conway@petrosys.com.au
Don't hesitate to contact me to share your views or provide input to ensure we are serving your needs – I value direct input from our user community.