Petrosys PRO 2018.1 includes the first release of the Petrosys PRO plug-in for DecisionSpace Geosciences.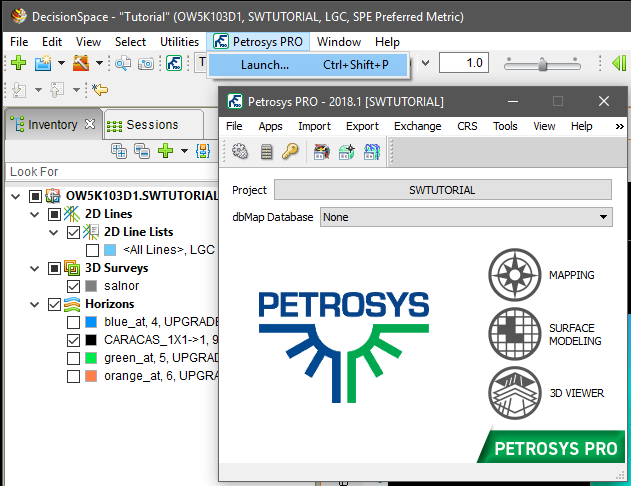 Petrosys PRO is launched directly from within DSG using a menu item or toolbar icon. New support for automatic Petrosys project creation, in combination with "drag and drop" introduced in Petrosys PRO 2017.1, add seamless connectivity to user's DSG session data for immediate access with Petrosys PRO.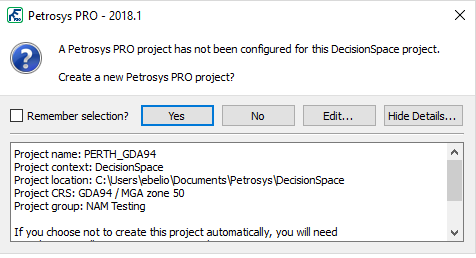 The Petrosys PRO plug-in integrates a user's DSG session data with other 3rd party geoscience and GIS data stores in a presentation quality mapping framework, without the overhead of importing into OpenWorks.