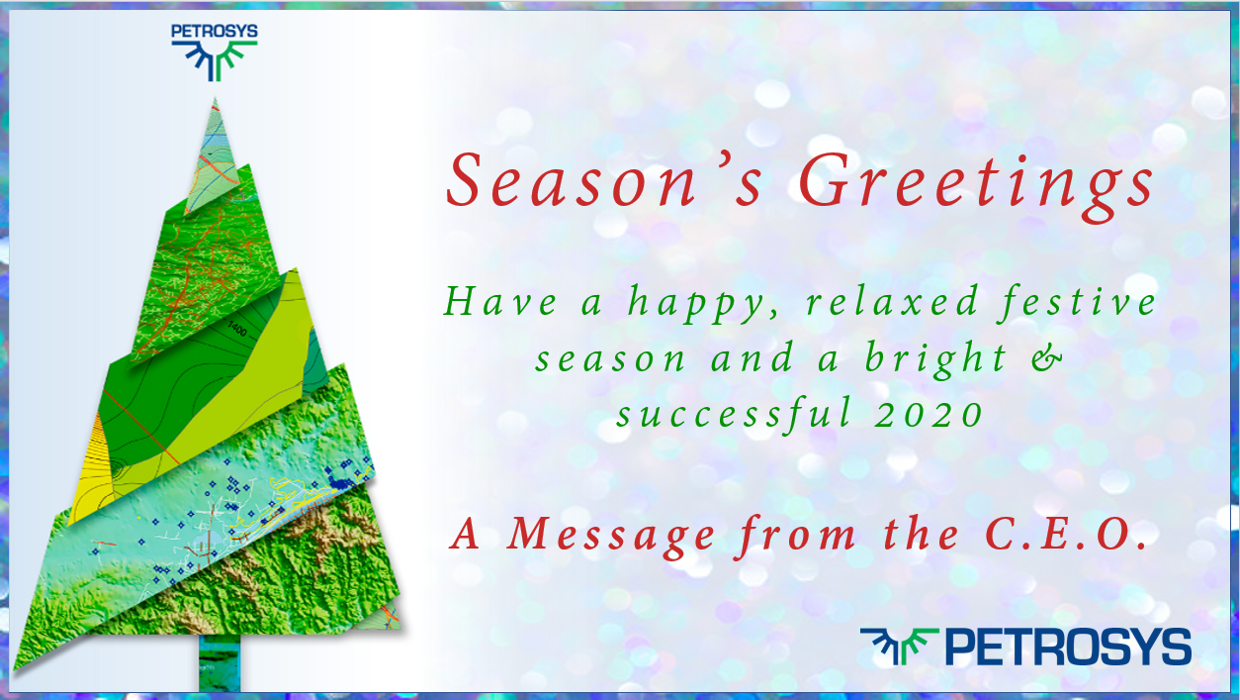 Season's Greetings – A message from the C.E.O.
As the festive season is now upon us and 2020 fast approaching, we at Petrosys are reflecting on what has been a busy and eventful year. We want to take this opportunity to thank all of our clients and partners for their continued support and look forward to what 2020 brings.
Ashley Conway
Petrosys is pleased to announce the acquisition of Globe Claritas™ Seismic Processing Software from GNS Science in New Zealand.
Ashley Conway
Significant new features and updates for PLDB in dbMap/Web 2019.4 including, Risk Model Guidance Enhancement, Tornado Plots, and Well Failure Analysis Enhancements.