The release of dbMap/Web 2018.2 brings huge advances to web mapping capabilities within the dbMap application allowing for the support of a significant number of features, including the new Map Entry Point, and displaying large amounts of data while still honoring user access privileges for the underlying data types.
The new Map Entry Point is the window to a powerful set of set of new features that allow users to access various mapping options. Jump to named areas of interest on your map with Map Extents; Search within the map to zoom to wells, seismic lines or to highlight those features on the map; Identify features on the map and drilldown into more details; easily control visibility of layers.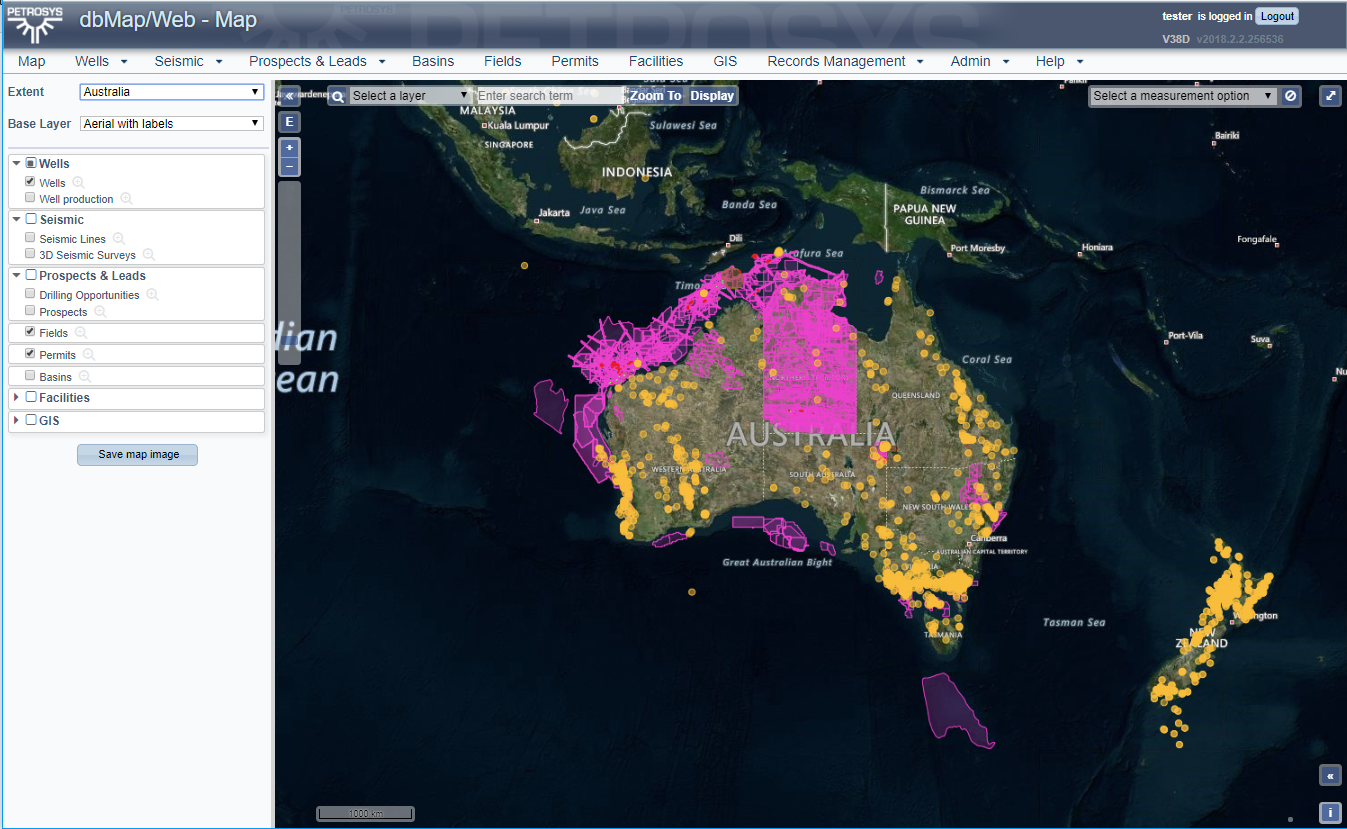 New Key Features at a Glance;
A map entry point to dbMap/Web
Displaying very large numbers of wells, seismic lines, permit boundaries and other objects on the map live from your database.
Map Extents.
Searching on the Map.
Optionally limit the data displayed based on searches within dbMap/Web.
Identify features on the map and drilldown for more detail.
Control visibility of layers.
Honors your security permissions – Individual users will only see the data they are allowed to see.
Styling, extents and the data layers included can be configured for individual site needs.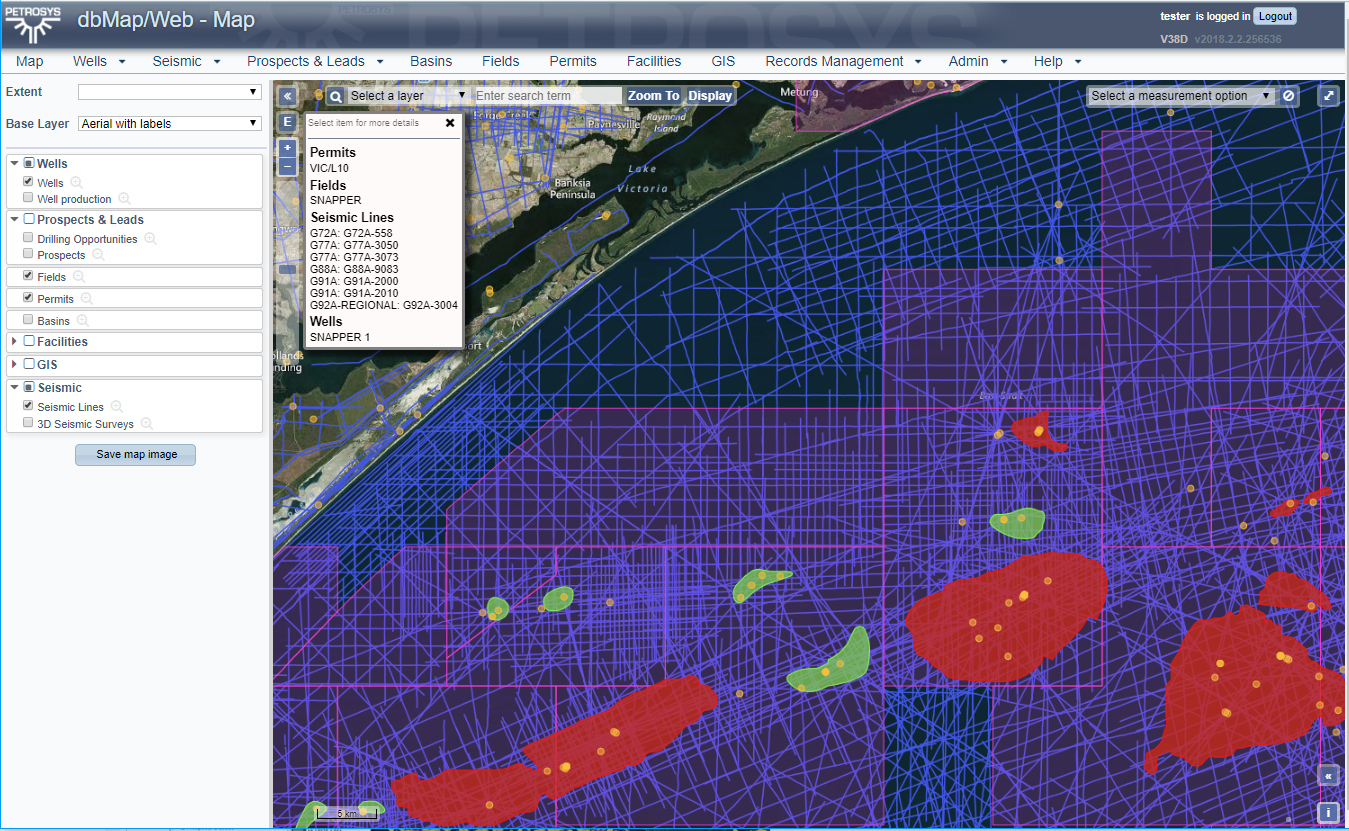 We are currently working on additional features for mapping. If you have suggestions or are keen to try out dbMap/Web please contact Petrosys support.