Petrosys is pleased to announce the acquisition of GLOBE Claritas™ seismic processing software from GNS Science in New Zealand.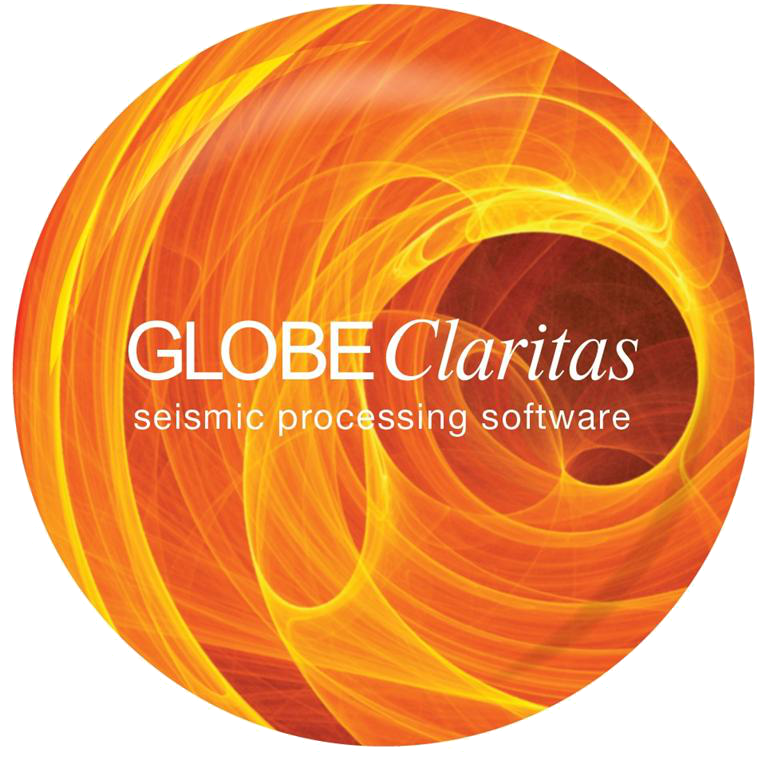 The backing of Petrosys will open up a new phase of growth for GLOBE Claritas™, allowing stronger penetration of geographical markets and providing access to a broader shared global client list and geographic outreach focused on the resources industry.
Our corporate ethos of allowing acquired companies to retain their individual brand strengths and culture will ensure that GLOBE Claritas™ remains a respected, trusted, independent and responsive provider for seismic processing and data management software. Petrosys' independent and collaborative approach to software solution development and continual innovation in partnerships with clients, will complement the long-term evolution of the GLOBE Claritas™ products.
"The sale of Claritas to Petrosys is an excellent fit and a strong example of effective research commercialisation. Claritas software was initially developed in the early 1990s as an in-house tool for GNS Science. It was then established as a stand-alone entity and the software offered externally. Working with Petrosys will mean new opportunities for both the Claritas software and its people," said Ian Simpson, Chief Executive of GNS Science.
"Claritas is a globally-recognised seismic processing solution and has been used in 30 countries by more than 75 organisations. We're looking forward to working with Petrosys and growing that user base even more", said Andy Juniper – Claritas Product Owner.
"We are excited to add the Claritas product suite and knowledge base to the Petrosys group. This acquisition provides even more detailed geophysical knowledge and expertise in our software R&D team, coupled with a combined enrichment in our shared understanding of seismic data, processing methods and the way this knowledge is used in the oil and gas exploration and the hard rock minerals development lifecycle", said Scott Tidemann CEO at Petrosys.
Petrosys domain experience in working with seismic knowledge from a wide range of industry sources, combined with our recognised visualisation expertise will complement the HDF5 driven data storage and exchange mechanisms in Claritas. We will continue to enhance the depth and quality of processing techniques and methods with an agile and independent perspective to support the wide range of companies and academic teams globally making use of the Claritas software.
"Petrosys will continue to bring a global presence and strength to Claritas, while retaining a strong commitment and culture of high-quality support and long-term view of relationships with clients and business partners. We would welcome input and collaboration from clients to help us to further understand and realise the opportunities from the acquisition of the Claritas software as seismic acquisition techniques and clients software needs continue to evolve", Tidemann added.
A Petrosys New Zealand Ltd branch office has been opened in Lower Hutt near Wellington, providing a home base in NZ that will continue to serve Claritas and Petrosys clients. This will remain the centre of excellence for continued R&D investment in the GLOBE Claritas™ product suite and for Claritas staff transferring to the Petrosys world-leading software team.

---
About Petrosys
Petrosys is the industry leader in mapping, surface modeling and data management software solutions for petroleum E&P – delivering direct connectivity with the most popular exploration, production and GIS data sources. The Petrosys® software suite produces high quality maps and surface models. It manages seismic, well, geoscience and other specialised data used in the search for oil and gas at over 300 sites around the world. For further information on Petrosys please refer to www.petrosys.com.au. Petrosys is part of Constellation Software Inc (TSX: CSU).
About GNS Science
GNS Science, Te Pū Ao, is New Zealand's national institute of geological and nuclear sciences. Through world-class science, GNS is focused on delivering economic, environmental and social benefits for New Zealand from natural processes occurring in the Earth's crust. To learn more about GNS Science, please go to www.gns.cri.nz
About Claritas Software
GLOBE Claritas™ is the established choice to enhance your seismic data processing capabilities. It has been developed over 30+ years to align with industry needs in evolving seismic acquisition and processing environments. Claritas provides a cost-effective software solution when it comes to creating or enhancing your seismic data processing capabilities. Comprehensive tutorials and user-focused support information ensure that your team can rapidly start applying their geophysical knowledge. The low installation footprint allows flexible hardware specifications to suit your needs. For more information on the Claritas product suite please refer to: www.globeclaritas.com
GLOBEClaritas Enquiries
If you would like to know more or have questions please use the form to get in touch with one of our experts.