Full Waveform Inversion (FWI) produces highly accurate velocity models in complex geological settings such as in pre-salt, while Reverse Time Migration (RTM) is an advanced migration method for depth imaging suitable for complex geology where Kirchhoff is not effective.
FWI & RTM – leading techniques for complex geology now in GLOBEClaritas.
Full Waveform Inversion (FWI)
Data driven solution deriving complex high resolution velocity models with greater detail than other methods.
The Velocity model and wavelet are used to simulate a shot, this is then compared with the actual shot and a residuals volume created which drives the update of the FWI model.
Ability to develop the velocity model while seismic is pre-processed for faster turnaround.
FWI runs at higher frequency. Models are an interpretation input and greatly help in shallow hazard analysis or pressure prediction workflows.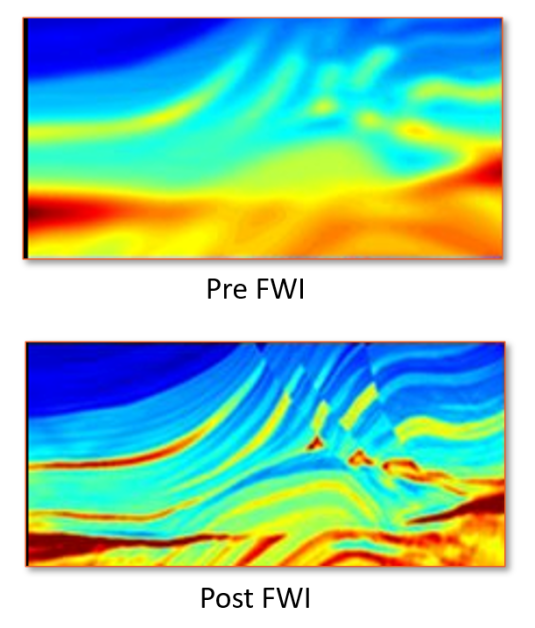 FWI and RTM Available in GLOBEClaritas V.4.1 – Out Now!
Reverse Time Migration (RTM)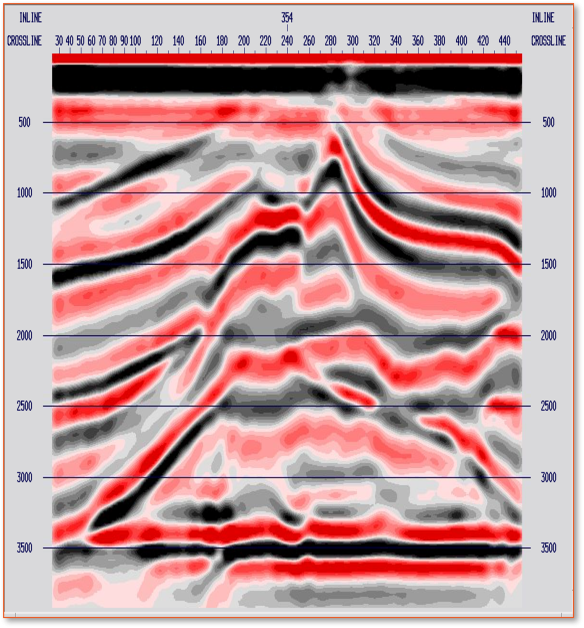 Pre-stack depth imaging technology.
Superior imaging technology with higher resolution.
Exceptional signal to noise, flank and base salt delineation and subsalt continuity.
Used in both velocity model building and final imaging.
Implemented in 2D and 3D solutions.
Isotropic and VTI/TTI Anisotropic solutions available.
Take the next steps to get started – Speak to our team!
GLOBEClaritas Enquiries
If you would like to know more or have questions please use the form to get in touch with one of our experts.