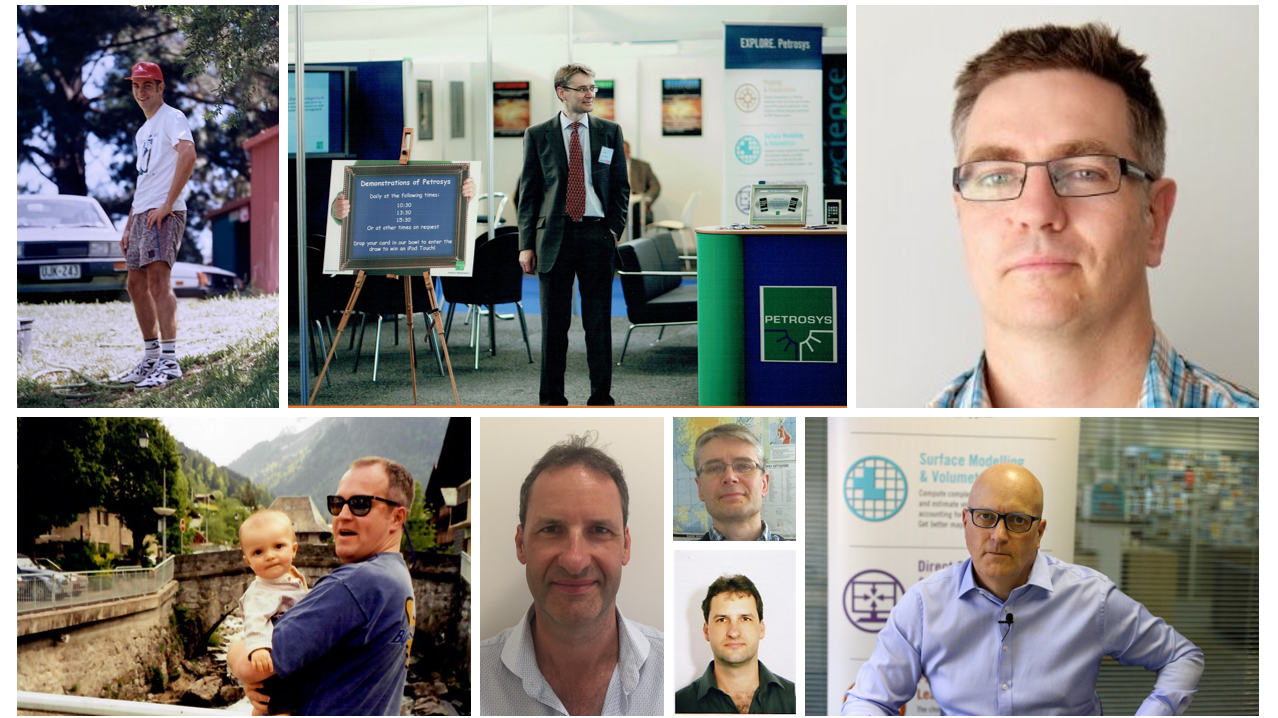 A few of our long-serving Petrosys team take a trip down memory lane…
2019 sees some momentous milestones being reached for some of our team in Adelaide, Perth, and Glasgow. Mark Andersen, Nathan Balls, Mike Silva, and Ewan Rule take a look back on their combined 100 years of service with Petrosys.
30 years ago in 1989 there were some fairly big world events that changed a lot of lives but for us here at Petrosys we like to look back 1989 for an event in Australia, (no we're not talking about Australia regaining the Ashes on British soil for the first time in 40 years), that while perhaps did not have an impact on a global scale, it most definitely had a huge impact on the Petrosys software we know today. A young Mark Andersen joined Petrosys.
Mark Andersen, Petrosys Adelaide
"I clearly remember my job interview with Petrosys back in November 1989.  Why does that sound so long ago but still seem so recent?  I was doing my final exams for my Computer Science degree and very keen to finish studying and get out in the real world to earn some proper money so that I could buy a nice new hi-fi system with one of those new CD players.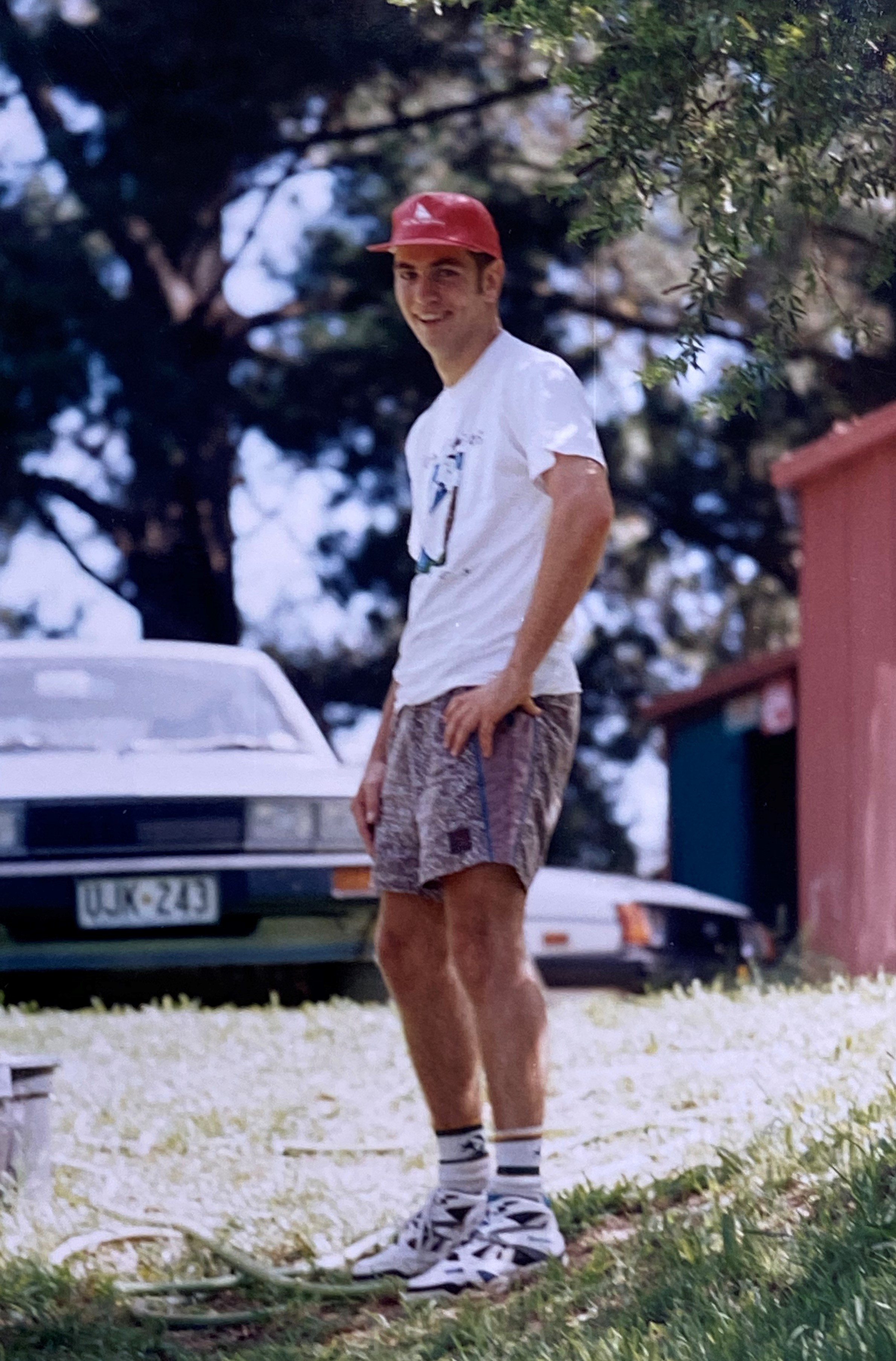 I had answered an ad from this strange company called Petrosys. I liked the sound of the job as it was about using the C language and graphics, whilst all my classmates were lining up for interviews at the Submarine Corp to do boring stuff in Ada. I had first learned to program back in 1982 when I got my very first computer, a Dick Smith Wizzard (known in the rest of the world as the Vtech CreatiVision), which had a massive 16 games and a BASIC compiler available for it. When I got bored of the games the only option was to try and make some myself in BASIC so I learned to program with no reference material. 
My first program was noughts and crosses, using about 100 nested 'if' statements to work through every permutation as I had no idea what an algorithm was or a loop. My next computer was the Commodore 64 which opened up a whole other world of programming opportunities as I could now program anything I wanted in 6502 assembler and I was away.  Moving onto an Amiga 500 in the late eighties exposed me to 68000 assembler and then the C language.
During my university course, C wasn't taught much so I forced my lecturer to teach me C as a side-line and that set me up for the future in ways unforeseen at that point. As an aside, I almost ended up in the Airforce as my other love was flying and I wanted to be a pilot but after joining the Air Cadets as a kid, It turned out that I hated all the marching up and down the square, so it was off to Computer Science with me.
Anyway, I turn up to the interview and it is Wence and Volker on the other side of the table looking all scary like. After a few preliminary questions, they ask me if I know the C language, I say "I wrote a C compiler in C, does that count? "  and they respond, "When can you start ?". One and half weeks later I strapped on my rollerblades and glided in the door for my first day on the job.  30 years later here I still am, and I still have the rollerblades somewhere.
One of the earliest pictures I could find was when I got roped in (no doubt because of my innate beauty) to doing some modeling for a brochure. The things you do in a small company! This was probably mid 90' as evidenced by the massive 1GB hard drives, 19" monitors the price of a car and the massive 150MB cartridge drives to store all that hard programming work on.
Working at Petrosys hasn't seemed like 30 years as every day (well almost) is still worth waking up for. It has been a fantastic place to work with continual change and improvement in all aspects of a workplace that makes it worthwhile.  I have to give a lot of that credit to Volker who fostered the culture of the company that made it such a great place to work. Here's to another 30… well, maybe 13."
Fast forward 5 years to 1994, when Friends was that new tv show with the group of people who sat around a coffee house, that we weren't quite sure would last. The internet as we know it, kind of, had just been born and floppy disks were the way forward. There was no Google, no iPhone, and no Netflix and everyone was singing along with Wet, Wet, Wet to Love is All Around whether they liked it or not.
But more importantly 25 years ago in 1994 Mike Silva and Nathan Balls joined the Petrosys Group.
Nathan Balls, Petrosys Glasgow
"Someone asked me the other day how I started working for Petrosys, even though it is over 25 years ago I remember it like it was yesterday. I was asleep, as you would be at 3 am on a June night in Scotland, so I was surprised that my house phone was ringing. It was an ex-colleague of mine from BP, who was now based in Australia and as I gradually came round from my slumbers he told me that a company called Petrosys was looking for someone to set up an office in Europe and he thought I might be interested. Since leaving BP two years before I had been consulting, working mainly at Enterprise Oil on Equity mapping projects and I was certainly interested. After making contact with the guys in Adelaide and having a few phone conversations they decided I should go to Australia for a face to face interview.
Of course, in July 1995 there were no digital cameras and certainly no camera phones, so I have been up in my loft searching for pictures. The thing that strikes me is that in those days I took fewer pictures and those I did take were of scenes and not many people. Selfies weren't even thought of and I didn't know anyone in Adelaide to ask to take a picture of me…
Indeed when asked to find a photo of me at a work-related event I had to wait until May 1997 when I was on my way to the EAGE in Geneva to find one and that was only because I had my wife Morag and my 9 month old son Matthew with me. Driving to Geneva through the recently opened channel tunnel with all the gear in the car, that trip had enough tales for several newsletter articles, but I will save that for another day.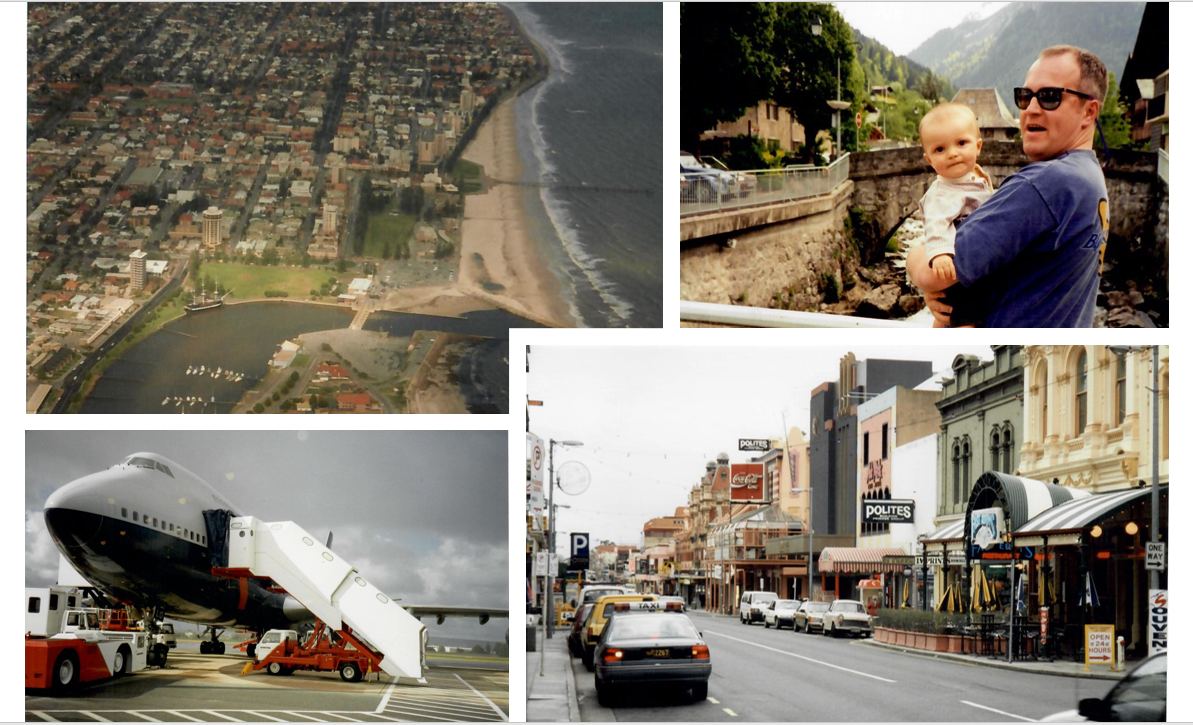 Anyway as I'm sure you have already realised the interview was successful and I returned to Scotland to find a serviced office and start finding customers for Petrosys Mapping version 7_47. Hence the picture of the jumbo – it must have been fate."
Mike Silva, Petrosys Perth
"Thank you to Petrosys and thank you to Petrosys' client base, for this long and rewarding career, thus far.
First, let's put it in perspective. Yes, 25 years is a long stretch, but that is actually ONE-QUARTER OF A CENTURY!!!, equating to ¾ of my working life and close to ½ of my life on Earth! I guess that accounts for a few extra contours and faults on my face!
How did such a long period in the one company occur?
My qualification is a Bachelor of Science, majoring in Mathematics and Computer Science. I saw this degree as a means to be able to design and construct digital solutions that would make a difference, my interest lying in a technical science or engineering discipline.
My desired career path kicked off in an Oil & Gas company. I commenced in central IT, more in the commercial side of the business but quickly found my forte, moving into the heart of the Exploration Department and working directly with G & G staff to solve problems and build technical solutions. Thus, my career path was set…
At the point of the "7-year itch" with that company, and having worked with Petrosys during my tenure, I saw an opportunity to expand on what I enjoyed – to do the same thing not just for 1 company but for many, using Petrosys software and know-how as a means to deliver even better technical solutions.
My time at Petrosys has offered varied roles, often challenging but at the same time rewarding, and I continue to enjoy building solutions for the E&P upstream sector. Petrosys (and it's client base) has stayed loyal to me, offering these opportunities, and with that level of challenge and reward being a staple, I have remained loyal to the Petrosys team, and look to do so for years to come."
Five years on again to 1999 and as we sat waiting on our dial-up internet to connect, worrying about Y2K and playing snake on our mobile phone, Ewan Rule had just joined Nathan in a small serviced office in Ayr, Scotland – where the local cafe and 'haggis suppers' (deep-fried haggis and chips) are remembered fondly! Starting initially in Support, Ewan learned all about the Petrosys software tools and moved into Product Management for Petrosys PRO as well as Business Development for Petrosys in Africa.
Thank you, Mark, Nathan, Mike, and Ewan for that lovely trip down memory lane and many congratulations on your long service with Petrosys!