Q. Can I edit my Petrel and OpenWorks grids directly in Petrosys PRO?
A. YES! Since the release of Petrosys PRO 2018.2, users are able to edit grids from Petrel and OpenWorks directly in the Spatial Editor.
Editing the grids directly from the source instead of importing the data into Petrosys PRO is important for two reasons: 1) Avoids the duplication of data; and 2) saves users time as you avoid having to import, do your edits and export back of the grid.
There are many ways to set your grids in edit mode. One that I particularly like is to first open the Spatial Editor in Mapping (Edit > Spatial Editor…). Now with the Editor open, if you drag your Petrel grid from the input or model pane and drop it into Mapping [1], it will automatically open the grid within the Editor.
At this instance, before start editing the grids, users would be prompted to select faults and/or clipping polygons (see below screenshots). If chosen, these faults and clipping polygons would be used as input data for editing the grid.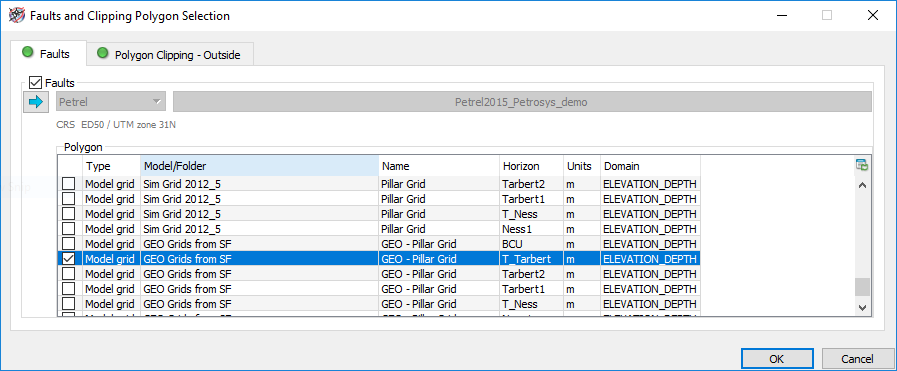 [1] To being able to use 'Drag & Drop' from Petrel into Petrosys PRO, you first need to launch Petrosys PRO from within Petrel. This will automatically connect your Petrosys PRO project to your Petrel project.
Now proceed to edit the input data of the grid as you would normally do it. There are many videos in our website that cover how to edit grids using the Spatial Editor. These can be found in the Videos section. If you need further assistance, please don't hesitate to contact your local Petrosys support team.
Once you have finished editing the grid, click on the Save icon to apply your changes and push back the edited grid directly into your Petrel or OpenWorks project. Alternatively, click the 'Save As…' icon to save it as a new grid.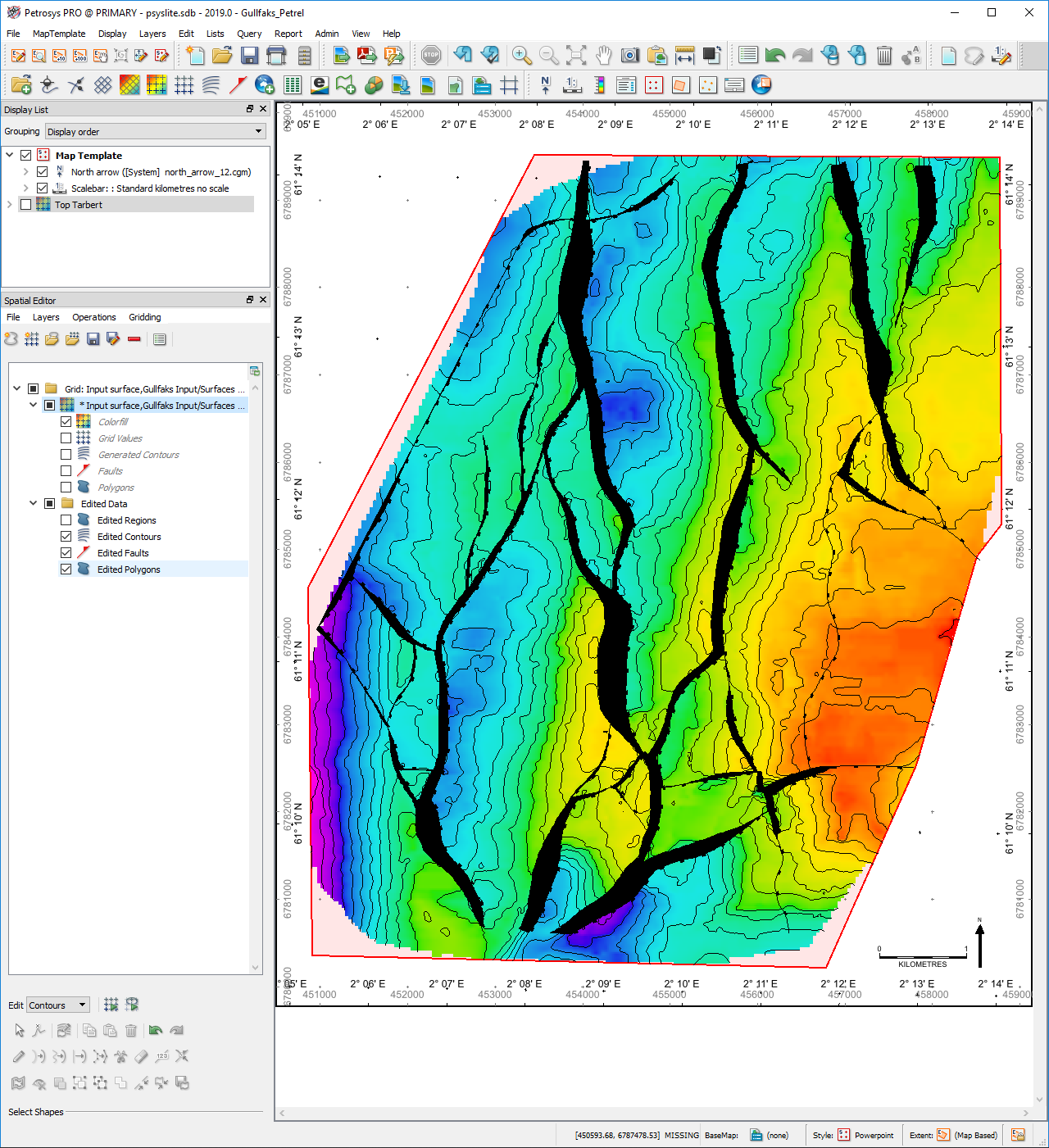 As soon as you click on the Save icon, a panel asking to reconfirm the changes in the original grid like the one below should be displayed.

If you click 'Yes', then it will be followed by the below message, letting the users now the edits have been applied to the original grid.

As mentioned above, if additional information is required regarding how to use the Spatial Editor, please contact us and we will assist you with any query.