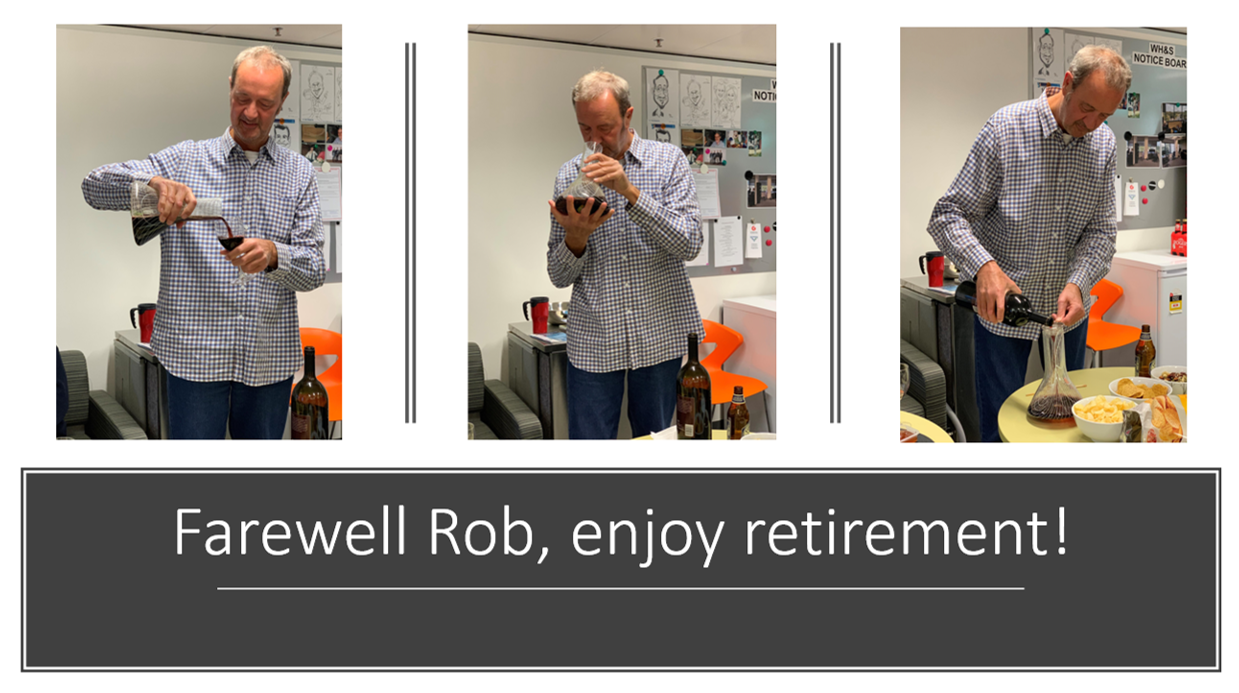 On 14 June 2019, Petrosys bid farewell to a much-valued member of the Data Services team to start a new chapter of his life.  Rob Bruinsma held the role of Senior Database Analyst and Administrator and has been an integral member of the company for over 20 years.  He's now off to in his own words, "… start the transition into a retirement like existence…"
Rob has been an important contributor to some exceptional work and ideas that have helped make Petrosys the leader in mapping and data management software that it is today. More than that though Rob's exemplary work ethic, drive, dedication, and dependability have always made a hugely positive impact on not only the projects he is working on but to the rest of the Petrosys team too!
Rob will most definitely be missed by everyone he worked with at Petrosys. He might drop in to say hello every once in a while… in between his travels…enjoy retirement Rob!
For anyone who doesn't know Rob, who better to tell you more than the man himself, a few years ago Rob participated in a meet the team Q&A session, here are a few of his answers,
So, Rob, your job title is Senior Database Analyst/Administrator. Tell us, what does a typical workday involve for you?
Have breakfast, ride my bike to work, write (support) emails, think out new strategies and systems, write database code, talk to people at work, ride my bike back home, have dinner, do some more work (usually emails), crash out with a red and my woman by my side.
You have worked for Petrosys in Adelaide since early 1997, what were you doing before this?
I was the database/systems manager for Santos's commercial systems, for 7.5 years. Before that, I was the primary database/systems analyst for ING's own internal Pension and Payroll systems (in The Haugue, The Netherlands).
Tell us something that people might not know about you?
What, and incriminate myself? I prefer not to. So, yes, it's better if I just say that I'm really boring; and I'm not on ANY social media. I was born in Brisbane; I lived in Southport, Amsterdam, and then for a long time in The Hague; I spent about a year in Spain (mostly in and around Sevilla and Barcelona); I currently live in Adelaide; I hope to be spending much more time in Cairns, in future. Too long a story to tell right now, but in 1976, at age 16, I played a single game of chess against Victor Korchnoi and held out for 40 moves!