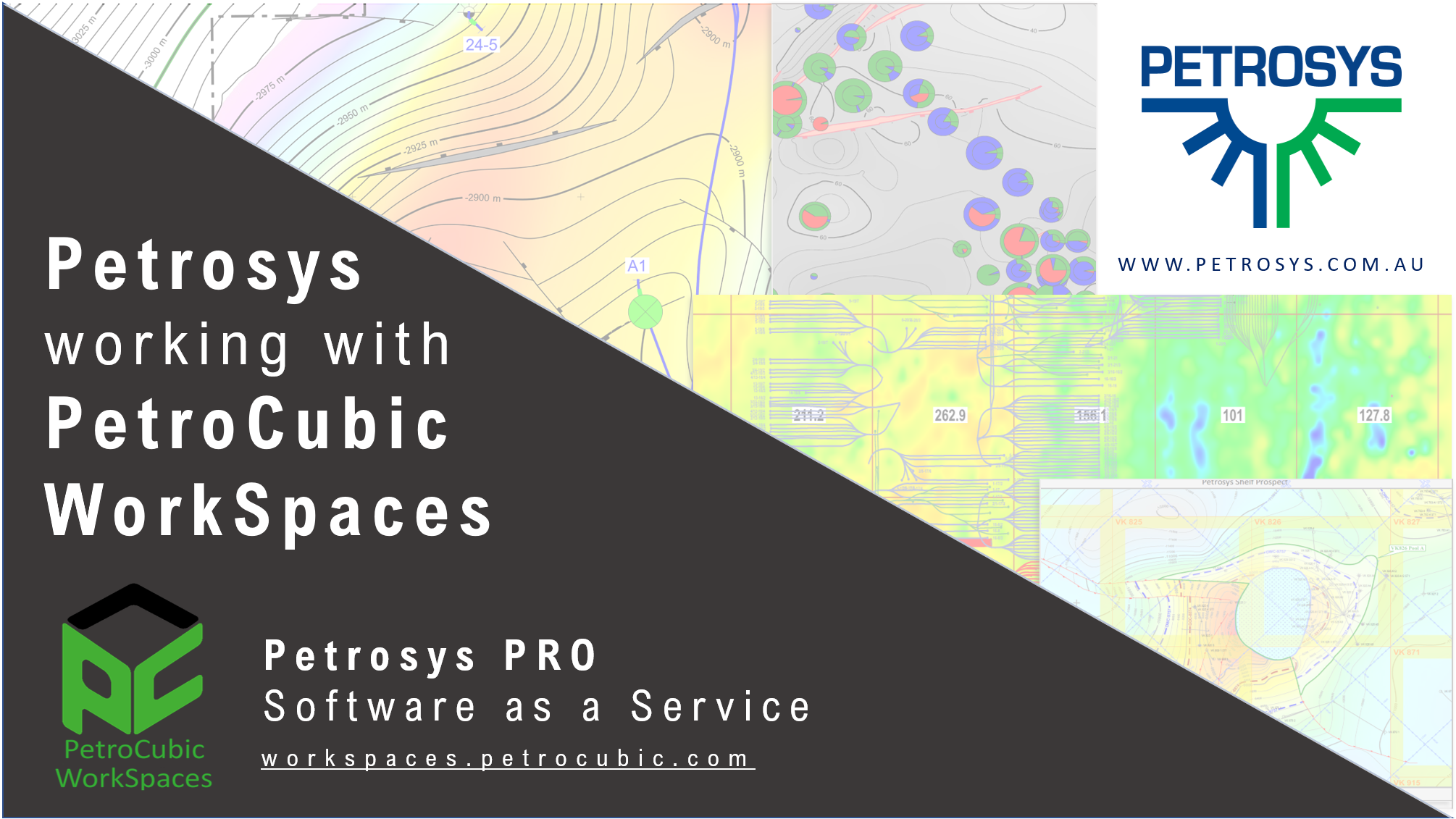 Petrosys, the leader in mapping and modeling solutions for the oil & gas industry, is pleased to announce a new partnership with PetroCubic WorkSpaces, for the first time making Petrosys PRO available on a pay per use basis via their cloud-hosted service.
PetroCubic is an online platform that connects skilled experts with oil and gas companies for project-based work. The PetroCubic WorkSpace model allows the use of industry leading software, such as Petrosys PRO, on a pay-as-you-go basis.
Software as a Service
An easily accessible cloud-hosted service that gives you a data processing environment scaled to the needs of your project, whether it's just a couple of maps to round off a prospect review, or a major field study leveraging an international team of experts.
Choose from daily, weekly and monthly plans to match your software investments to your project cash flow and schedule your software use in line with project timelines.
PetroCubic WorkSpaces provide quick access to the quality mapping, flexible surface calculations, accountable volumetrics and repeatable workflows that Petrosys PRO is renowned for.
Visit Saas – PetroCubic WorkSpaces for more information on the Petrosys / PetroCubic WorkSpace partnership or to Get Started with Petrosys PRO on PetroCubic WorkSpace, simply go to workspaces.petrocubic.com