Publishing reserves maps that show the spatial distribution of expected hydrocarbons across a region has become increasingly important, both in Petrosys maps and as a component of GIS portals. It is particularly valuable in the planning of the horizontal development of unconventional plays.
To make it easier to map the spatial distribution of reserves and to get Petrosys PRO volumetrics data into the GIS world, from Petrosys PRO 2018.1 volumetrics output can now be automatically added into shapefiles representing the polygons into which the volumetrics had been split.
The option is available by specifying polygon and centroid shapefile names in the 'Reports' tab of the volumetrics task.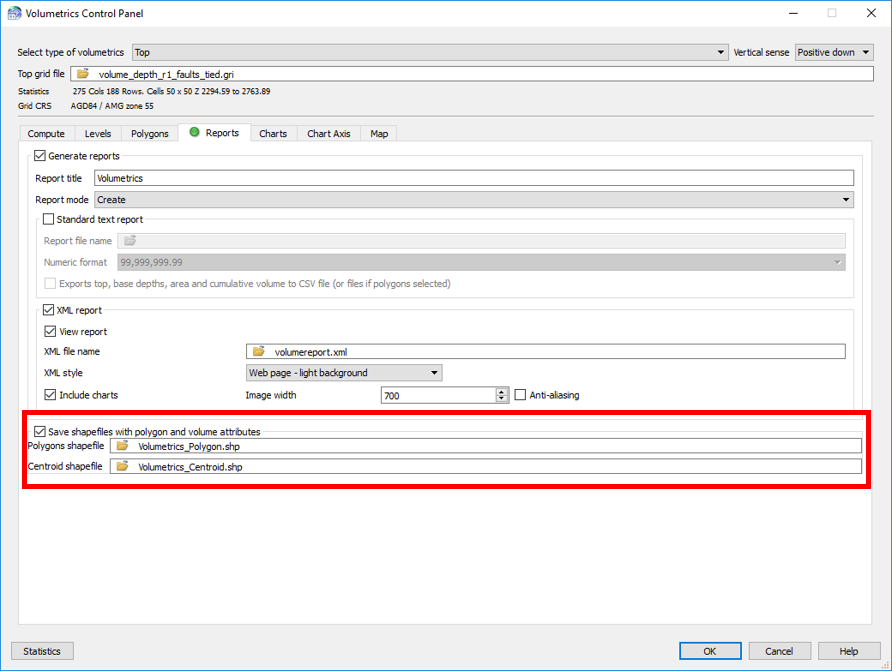 The shapefiles can then be displayed with annotation and thematic coloring in the Display/GIS option, or be passed on to other applications. Attributes include labels for fluid type and area and volume units, so that a comprehensive range of annotations is possible.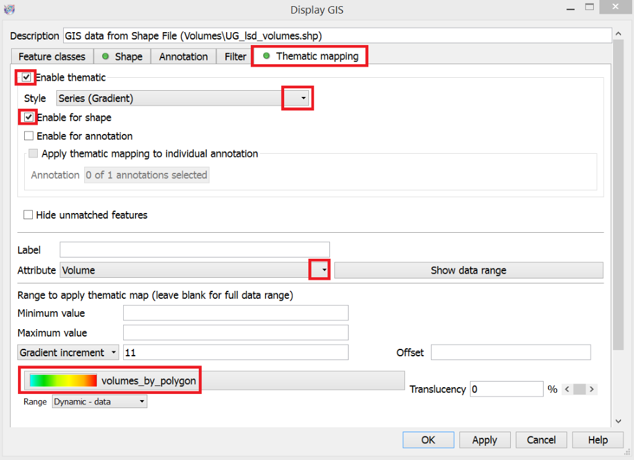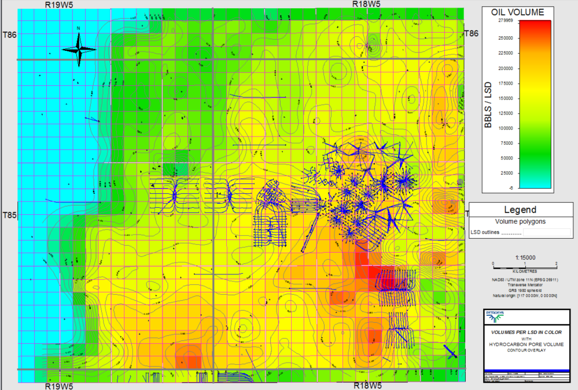 Petrosys PRO packaging means that all Petrosys users can now access the volumetrics tool. In conjunction with the shapefile volumetrics output, reserves mapping workflows can be significantly faster allowing more up to date information to be used with much less map generation effort.