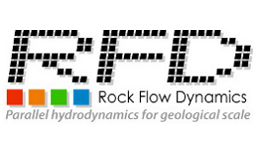 Australian petroleum E&P software provider Petrosys has signed an exclusive three-year agreement to distribute the tNavigator ® reservoir simulation solution in Australia, New Zealand, PNG and Timor-Leste.
Under the agreement, Adelaide-based Petrosys will market the tNavigator product, created by Russian developer Rock Flow Dynamics (RFD), along with associated professional services from RFD in Russia and the USA.
The tNavigatorsolution is designed to run dynamic reservoir simulations on engineers' laptops, servers, and HPC clusters. It represents a powerful challenger in the global market for oil and gas resource development software, providing faster performance on less expensive hardware than legacy technologies.
tNavigator developer Rock Flow Dynamics, which has offices in Moscow and Houston, received  an investment from Intel Capital during 2010 to expand its sales and marketing operations worldwide.
Petrosys Vice President Middle East Asia Pacific Scott Tidemann said tNavigator complemented Petrosys' existing suite of software and added great value to petroleum exploration and development projects. "Designed from the ground up around present day technology, tNavigator is much more efficient than legacy products," he said.
"Reservoir simulation is a computationally intensive exercise, so traditionally it has required a very significant investment in hardware and has taken a long time to run. Through optimal use of new technology, tNavigator can run on lower cost hardware yet perform simulations more quickly and effectively. Reservoir engineers can run more simulations at higher resolution and in less time, allowing more efficient resource exploitation. It's also important to note that tNavigator delivers high quality results and integrates easily with other software – all at a cost-effective price point. "
Rock Flow Dynamics President Vasilii Shelkov said he expected Petrosys to help establish a strong market for tNavigator in the region. "As an Australian company with global operations, Petrosys is ideally placed to identify opportunities for tNavigator in the Australian and Pacific regions," he said.
"Petrosys has the market understanding, the industry experience and the technical expertise to provide the level of recognition and support that we require for tNavigator."
About Petrosys
Petrosys is the industry leader in mapping, surface modeling and data management software solutions -delivering direct connectivity with the most popular exploration, production and GIS data sources. The intuitive Petrosys® software suite produces accurate, high quality maps and surface models. It manages, edits, and analyses the underlying information, including the specialized seismic, well and geoscience data used in the search for oil and gas. Geoscientists, data managers and engineers at more than 300 sites worldwide use Petrosys® as an essential tool for basin and field interpretation, to enhance enterprise data management, and to help make better decisions. For further information please email info@petrosys.com.au or refer to www.petrosys.com.au.
About Rock Flow Dynamics 
Rock Flow Dynamics (RFD) develops software for the petroleum industry. It offers a wide range of innovative tools for reservoir engineering implemented in the flagship product tNavigator. tNavigator is the first and only product on the market, which combines runtime dynamic game-like 3D graphics and parallel supercomputing. The company was established with the view to create the world's best supercomputer simulation core for all types of reservoirs and hydrocarbons, build a rich set of vertical solutions around that advanced simulation core, create and sell simulation software into new mass market niche – desktop mutlicore supercomputers, and build up the full lineup of multiplatform simulation software, to be run anywhere from netbook to HPC clusters. For more information, visit rfdyn.com.
Posted on www.OilVoice.com