tNavigator – New Generation of Reservoir Dynamic Simulators
tNavigator® is truly unique. It is the first fully-parallel, memory-based subsurface technology to take the technical expert from static model building to dynamic reservoir simulation and into probabilistic forecasting & uncertainty quantification inside one seamless, fully integrated and intelligent software package.
Petrosys has an exclusive agreement to distribute the tNavigator® reservoir simulation software in Australia, New Zealand, PNG and Timor-Leste. Under the agreement, Petrosys markets the tNavigator product, created by Rock Flow Dynamics (RFD), along with associated professional services from RFD.
Rock Flow Dynamics (RFD) offers a wide range of advanced innovative tools for reservoir engineering implemented in tNavigator – the dynamic reservoir simulator.
The industry-leading tNavigator™ is the first and only product on the market which dynamically combines a fully interactive 3D graphical user interface and a record breaking parallel supercomputing engine. The core algorithms are based on the latest scientific developments in the field and provide the most efficient use of modern computing platforms. As a result, tNavigator provides superior performance and unparalleled user efficiency for reservoir engineers at corporate reservoir simulation centers and in the field.
What makes tNavigator unique?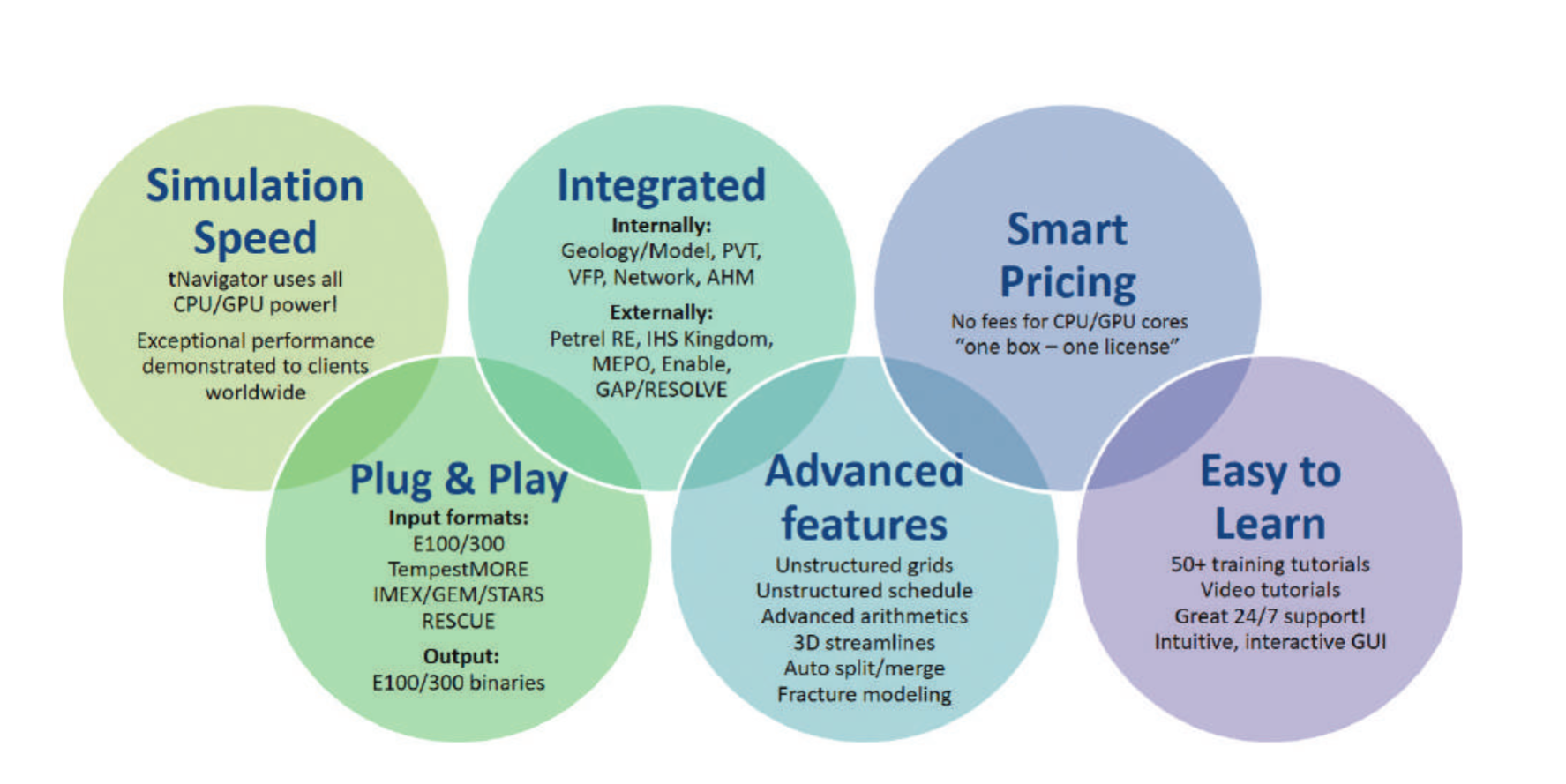 RFD is growing rapidly and has a strong existing client list. The multidisciplinary team has over 60 highly qualified professionals engaged in the development and support of the next generation of reservoir simulation software. Apart from software, RFD also provide a wide range of consulting services to support the solution. To learn more download our brochure or to evaluate the solution please contact us.