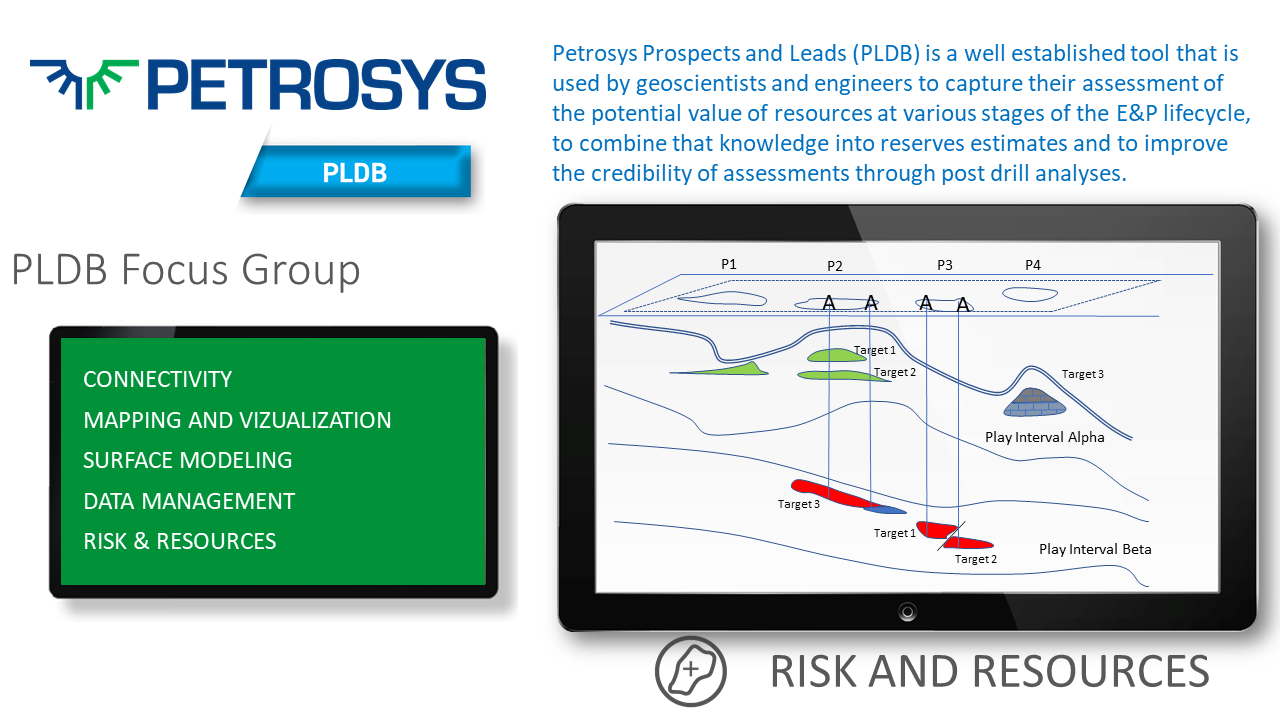 The recent PLDB™ Focus Group Meeting in Adelaide has proven to be a successful meeting of expert minds who made great strides to shaping the direction of the Petrosys Prospects and Leads Database into 2019.
The focus group was the ideal forum to encourage the sharing of experiences from our user community and fully showcase recent developments in PLDB™ such as; Web mapping of portfolio data; New computational methods; How to better manage scenarios and how the Petrosys PRO world has been bridged with stochastic volumetrics. A highlight for many who attended, was the sharing of the cultural implementation of PLDB™ within different organisations, which allowed people to gain a deeper insight into the ever-expanding capabilities of the PLDB™ software and improve business best practices.
Our 2019 roadmap really began to take shape however, when we gave our focus group attendees faux 'Petrosys development dollars' and asked them to come up with their favourite ideas in which to invest. One of the most dynamic and enjoyable parts of the day, our participants had the freedom to explore the possibility of what could be next in 2019 and beyond while being guided and advised by some great input from our panel of experts.
While a lot of fun the purpose of the activity was for Petrosys to gain a better understanding of the wants, needs and requirements of our user base, so that we can continue to build and develop our software to meet these.  Stay tuned in 2019 as we up-date and share with our wider user community the outcomes and conclusions established during the forum.
For those who want to learn more about PLDB™ and what it could do to help your business we have a look at our 'Exploring PLDB™' webinar on our website.
Thank you once again to those who took part on the day, Petrosys as a company find the feedback provided by these events invaluable as we continue to strive to provide the best possible software that offers high value to our customers.