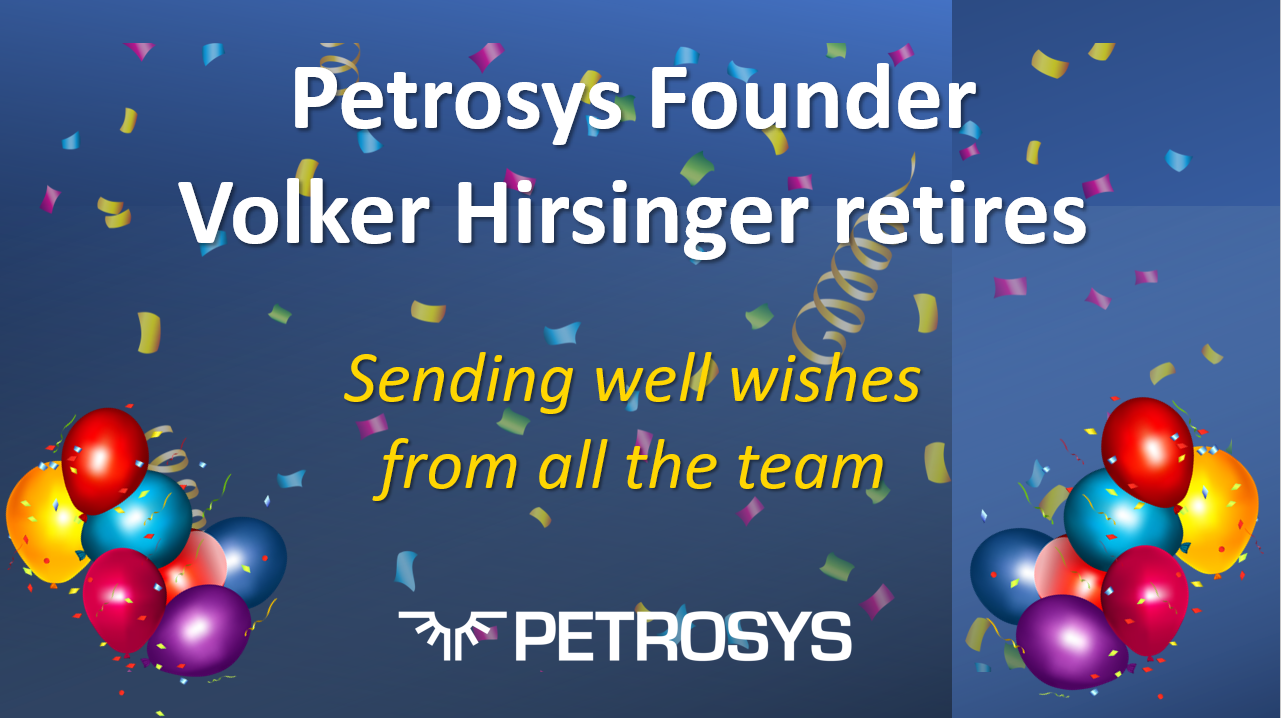 It is with mixed emotions, filled with gratitude, that we at Petrosys begin to send our farewells and well wishes to Volker Hirsinger who is retiring after nearly 40 years with Petrosys and just a few more in oil and gas.
As one of the founders of Petrosys, Volker has played a huge role in developing the Petrosys we know, respect and value and has similarly made significant contributions to the oil and gas software industry and standards initiatives — not to mention the countless staff, clients & peers he has helped personally and professionally along his journey. Volker's, presence, and knowledge will be missed by us all – although we are sure he will rest easy knowing that the Petrosys legacy remains in capable hands and continues to grow, thrive, and adapt to change – just as the group has done successfully many times already.
Everyone at Petrosys, our clients, and partners wish you all the very best in your retirement Volker.
Here are just a few of the people from Petrosys past and present, as well as industry colleagues who would like to share some well wishes for Volker.