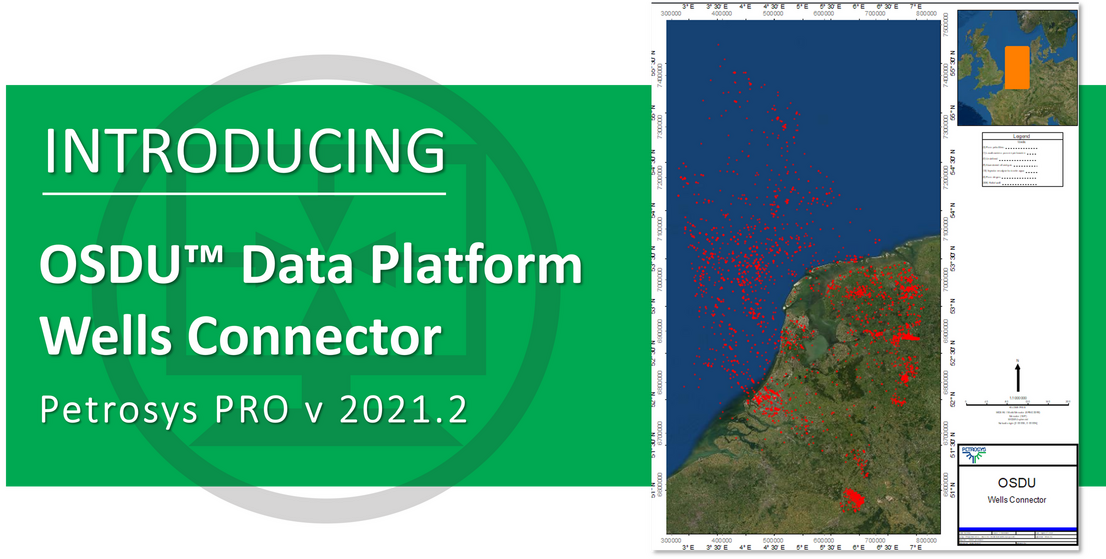 The OSDU Data Platform promises a transformation to the way we manage and consume data in the exploration and production sector. By delivering an open source, cloud native, and agnostic data platform users can quickly take advantage of exciting new technologies and approaches to extracting value from subsurface datasets without vendor lock-in.
Both Petrosys and Interica are committed members of the Open Group and regularly participate in best practices discussions and workshops. Interica has led the way with the work they are doing in collaboration with Amazon Web Services (AWS) and the OSDU Data Platform, 'Achieve Value Faster on the OSDU Data Platform with Interica Oneview'. However, we are pleased to release further OSDU Data Platform advancements now for Petrosys PRO with the OSDU Wells Connector.
Introducing OSDU™ Wells Connector in Petrosys PRO
Petrosys has introduced the brand new OSDU™ wells connector with the latest release, Petrosys PRO 2021.2. The new OSDU™ connector supports reading well headers, directional surveys, formation tops and well logs from OSDU™ R3.
The well data from OSDU™ can be displayed in Mapping and the 3D Viewer and exchanged to all supported output data sources.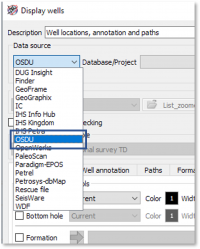 To test and start using it, users need to follow the standard workflow to display well data from 3rd party sources. In this case, users need to set the data source to 'OSDU' in the well data source and select, or add, the relevant OSDU database connection.
Once the connection to the relevant OSDU™ database has been set, all the data and display options that Petrosys PRO users are familiar with are available to be used, both for Mapping and the 3D Viewer.
With regards to the exchange of well data, as mentioned above, users can also exchange OSDU data into some of the most common 3rd party applications. The type of well data that can be exchanged includes well headers, formations, directional surveys and log curves.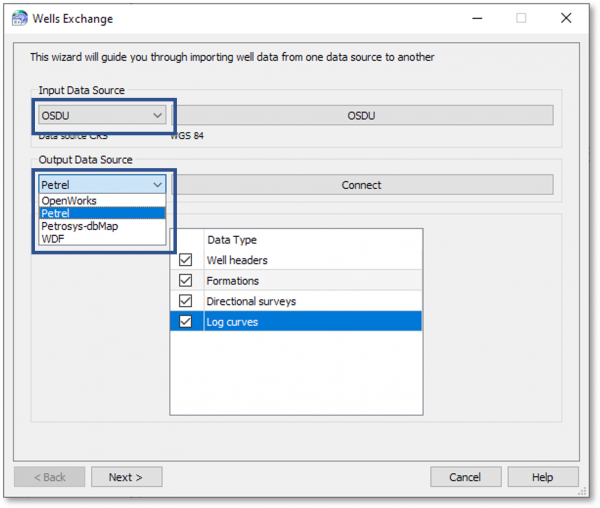 Currently, the OSDU connector is available on the Windows platform. Access will be added to Linux platforms in an upcoming software release.
More about this functionality can be read in the Petrosys Help or several workflows in pdf or short video format available to the users in the Client Portal.