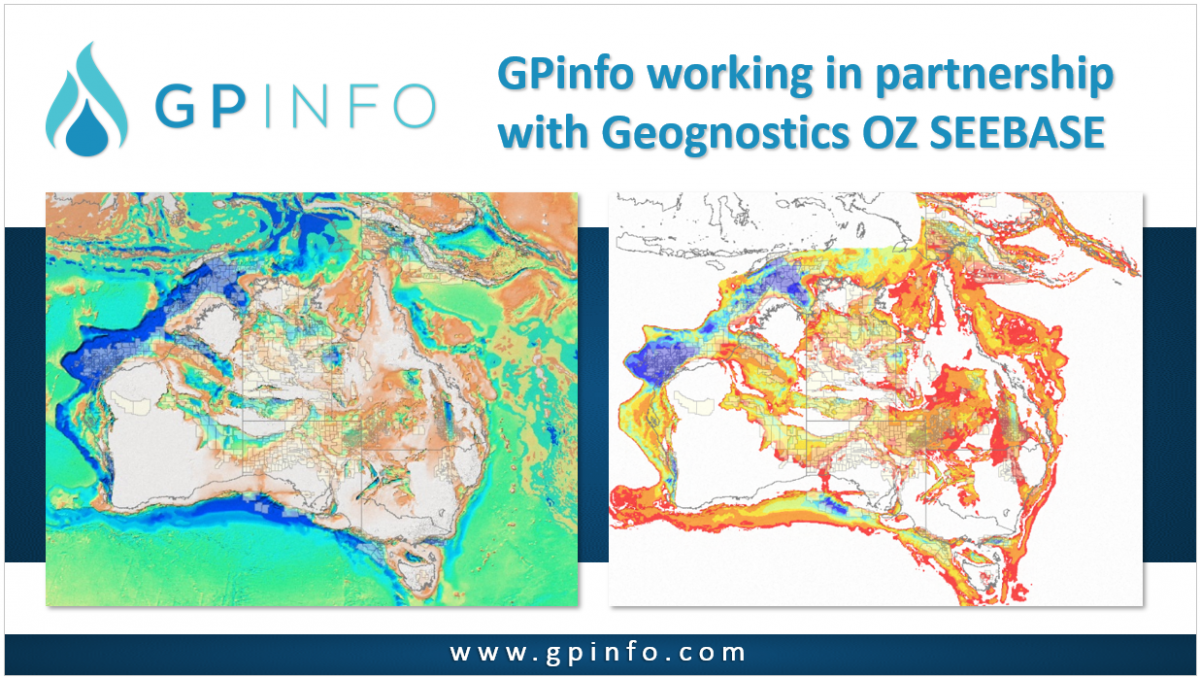 GPinfo working in partnership with Geognostics OZ SEEBASE
GPinfo has been working in partnership with Geognostics to make available these updated Geognostics OZ SEEBASE images for Australia to GPinfo users. The area of coverage now includes Papua New Guinea.

Geognostics SEEBASE®
OZ SEEBASE® 2021 and New Zealand ECS SEEBASE® 2013 are regional, depth-to-basement models that are developed and licensed by Geognostics with the input and support of government and industry.
OZ SEEBASE 2021 is based on Frogtech Geoscience's OZ SEEBASE® (2005) and OZ Proterozoic SEEBASE® (2006) Studies. In this update, basement is defined as the top of igneous or metamorphic crust at the base of undeformed sediments, regardless of age. Note that in deeper parts of some basins, such as the greater McArthur Basin, the deepest section may be metasedimentary.
Additional background, supporting datasets, and contributor acknowledgements are available at: https://www.geognostics.com/oz-seebase-2021 and https://www.geognostics.com/nz-seebase-2013
More information is also available from the Geognostics website or by contacting info@geognostics.com.