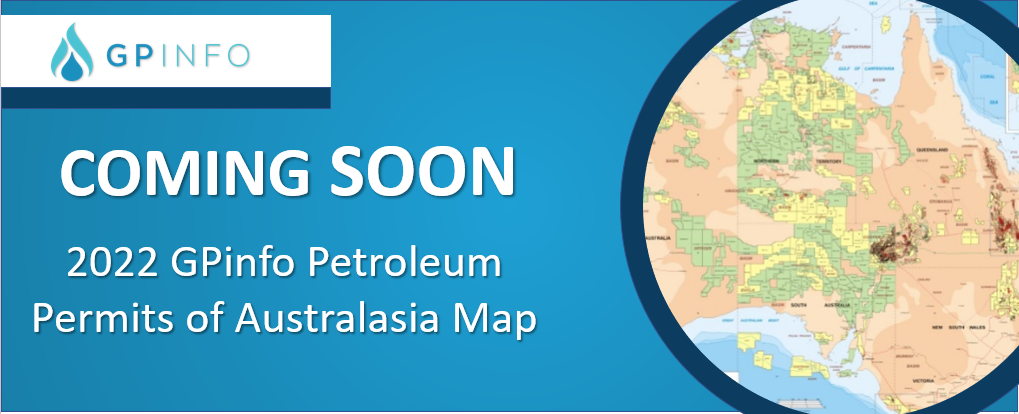 GPinfo is getting ready to launch the 2022 Petroleum Permits of Australasia Map at APPEA 2022 next month.
The GPinfo Petroleum Permits of Australasia Map, produced annually with industry support and assistance, is the most accurate and up-to-date map of its kind and an essential tool for any company associated with the petroleum industry.
Maps show permit polygons, well locations, field outlines, and pipeline routes. There are detailed insets of areas of exploration interest at larger scale including the Northwest Shelf and the Cooper, Surat, Otway, Gippsland, Taranaki, and Papuan Basins.
We would like to thank our Map sponsors both returning and new for their support, enabling the Permits map to continue and be the invaluable resource that it is.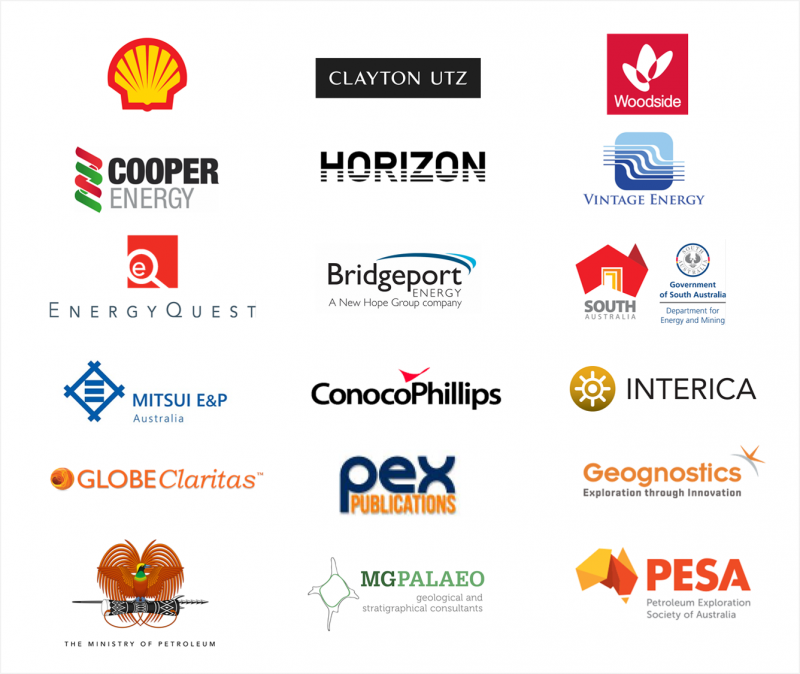 A preview of the 2022 map and book cover – a stunning image of the drilling of Odin 1 in the Cooper Basin, South Australia. Special thanks also go to Vintage Energy for providing this image.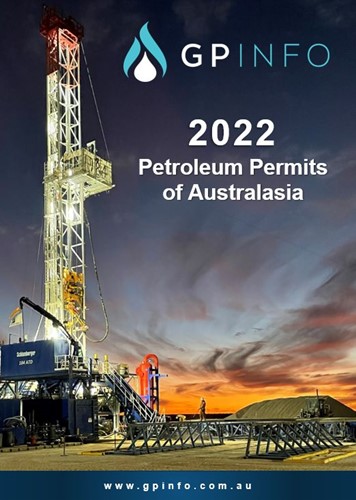 Register to be notified when the map is available to order!
If you would like to be added to our mailing list and be notified when the map is available to order please visit, www.gpinfo.com.au/publications