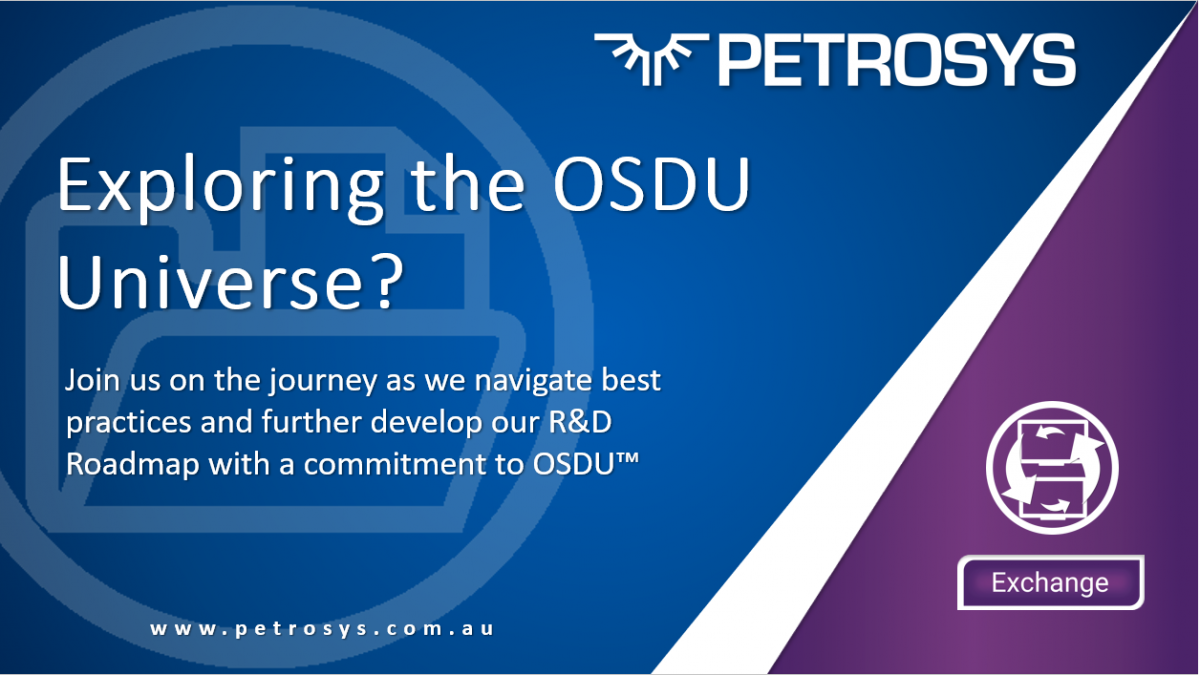 Exploring the OSDU Universe?
Since the first well was drilled it has been necessary for the oil industry to evolve and adapt to change. As a solutions provider, Petrosys has sustained its focus on the development of its technology and connections to industry leading data stores and applications.
Petrosys investment decisions include internal development programmes together with the acquisition of complementary technologies to help achieve our strategic goals as set out in our development roadmap.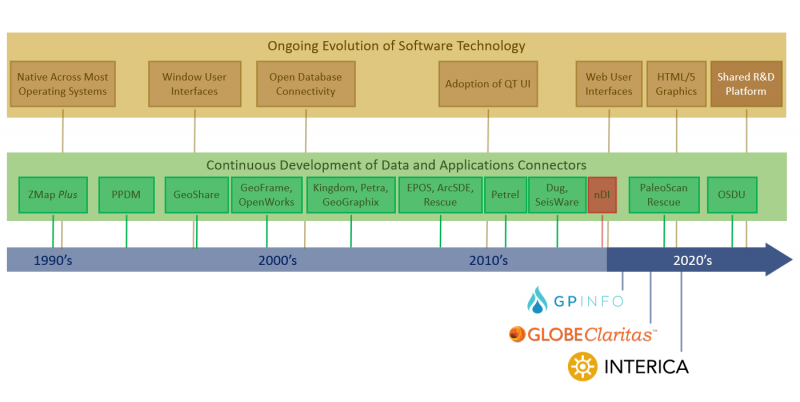 The Petrosys R&D Roadmap has a commitment to OSDU™; as members of the Open Group, we participate in networking and best practices discussions. In 2021 we have developed a connector that enables the extraction and visualisation of Well data from OSDU™.
This year Petrosys will release the first commercial version of the Wells connector on OSDU™ Mercury R3, enabling mapping, modelling and exchange "connected workflows" in Petrosys PRO, however, the direction of our development programme for OSDU™ is open to broader collaboration.
How do we explore the OSDU universe?
We are seeking guidance from clients and partners on what they consider to be their near term priorities, quick wins, as well as longer term, joint development engagements. Our initial thoughts based on recent engagement include: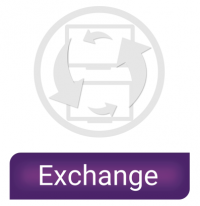 Enhance and expand our OSDU™ ingestion of data into PRO.
Enhance our existing connections to support vendor neutral connectivity, Exchange and integration, which would focus on the migration of legacy data into OSDU™.
Search and ingest OSDU™ data leveraging our 'Intelligent Search' capabilities through Records Management.
Assessing the potential to be a data publisher, providing data as a service.
Providing CRS [Coordinate Reference Systems] as a service, for example from an EPSG repository.
If you are searching for a solution to an OSDU challenge we'd be keen to hear from you; perhaps we could prioritise and collaborate our development programmes to help you explore the OSDU Universe?
For more information please contact us on: info@petrosys.com.au
---
Get in touch
If you would like to know more about Petrosys Software contact our team of gurus.