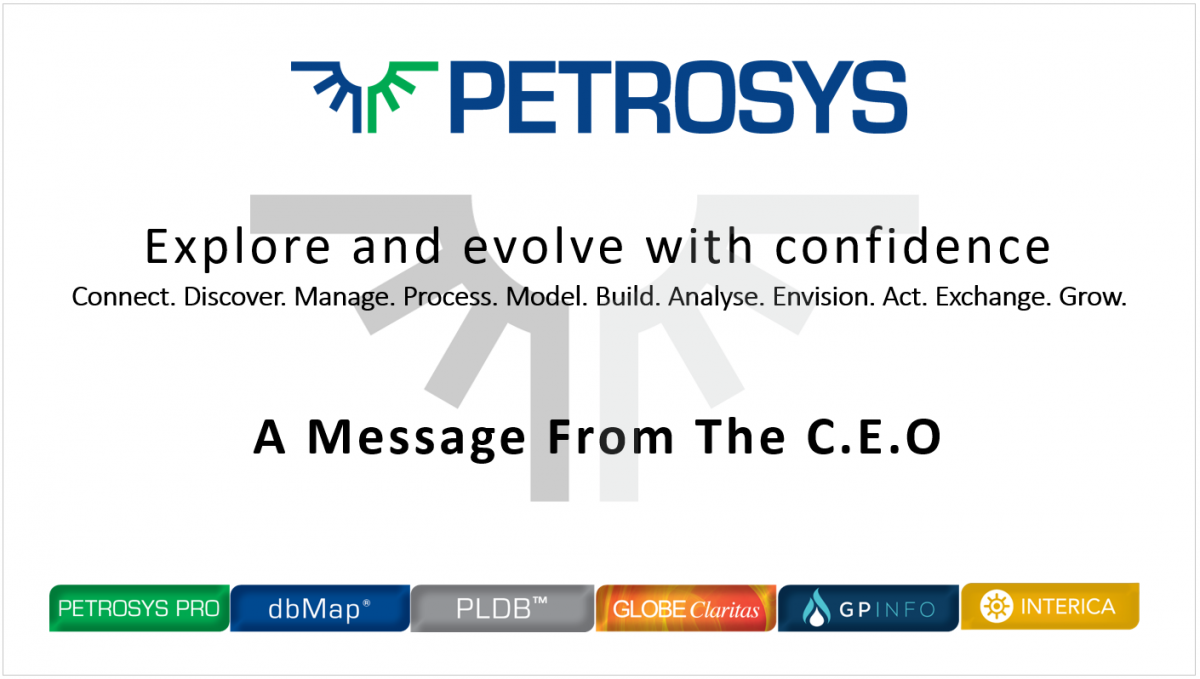 Petrosys has a well-established history of playing well with others, we have long recognised the value to our clients in having our software and data management solutions work across multiple platforms and operating systems. From ZMap, CPS, GeoFrame, and PPDM in the 1990s, OpenWorks, Kingdom, Petra & ESRI ArcSDE in the 2000s, Petrel, DUG, Seisware and EPOS in the 2010s and PaleoScan, Rescue, and REP to date in the 2020s, to name but a few.
Petrosys has significant plans to explore and evolve continuing to invest in data integration, open standards, and modern platforms, and have joined our sister company Interica this year as committed members of OSDU.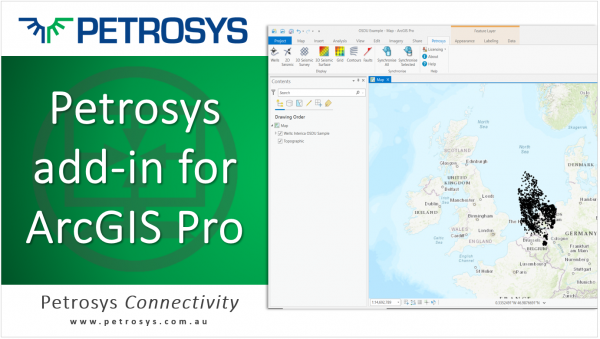 We have similarly been very pleased to further partnerships with AWS and ESRI. In our latest newsletter, you can read more about the rapid creation of OSDU data connectivity, learn about the Petrosys add-in for ArcGIS Pro coming in Petrosys PRO 2021.1 and discover the forward-looking strategy for our ongoing commitment to data exchange and management. Petrosys has a clear aim for leveraging our open and collaborative technologies and frameworks to serve our industry's demand for workflow and data integration, along with driving efficiencies and better decisions.
We are excited that the 2021 release streams are receiving the final polishing touches. With Petrosys PRO 2021.1 due for release imminently it is worthwhile to take a look back at some of the highlights in the PRO 2020 series. With so many new features being brought out you would be forgiven for having missed a few.
There is a lot to come over the course of the dbMap/Web 2021 series releases – here are just a few of the highlights to expect.
Brand new well test data screens – supporting the capture of more detailed information and tailored screen for, RFTs, DSTs, Pressure Tests, Gradient Surveys, Sonologs, LETs & MPLTs.
Improved sample analysis capture – more flexibility for routine core analysis.
Greater well production chart functionality
Fracture Stimulations Database and Statx corrections for near surface seismic effects – significant enhancements for FracDB & Statx supporting ease of use.
PPDM Data types Advances – important developments being made to datatypes such as Stacking velocities; Oil & Gas shows; Completion conduits and Production strings; Seismic 2D water depths and Elevations; Storing drillers and loggers depths.
The GLOBEClaritas™ team too have completed Sprint 142 and made the latest Beta release install available to users on the client portal. This release includes the updates to SMAP to facilitate qc of 3D statics solutions, as well as new source/receiver re-datuming modules based on Kirchhoff imaging solution. Look out for more to come in the V7.3 development cycle.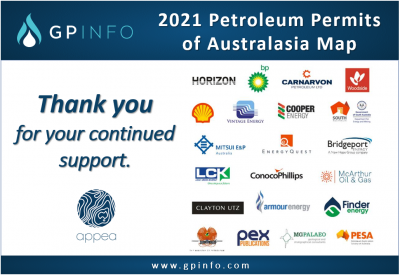 GPinfo are in the process of finalising the 2021 release of the iconic and respected Petroleum Permits of Australasia Map – as so many customers have commented, the map continues to be a 'must have' in their office and we encourage you to stay tuned for news of the release and get your orders in. Thank you again to our sponsors for their on-going support.
Our gurus are frequently sharing tips and answering common software questions read more in the latest Dear Steve, Ask Andy, or PRO TIP articles, and follow us on LinkedIn to keep up to date with new videos.
Ensuring that we are in a strong position to fuel our continuous technological advancements requires an investment in our team and as such Petrosys has several open positions in our software R&D and services groups. Feel free to recommend to your colleagues or connections that they consider joining our well respected, agile, innovative, and globally distributed team. Details can be found at Petrosys Careers and Interica Careers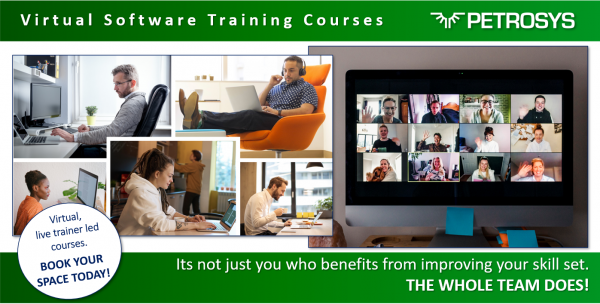 I was recently reading an article on the respected US women's soccer program and the coach of their first world title in 1991, Anson Dorrance. He is quoted as making an observation about what makes their program different which struck a chord with me – "…talent is common; what you invest to develop that talent is the critical final measure of greatness".
I know that time and budgets are limited – but are we as an industry making the commitments required to develop our talented teams and staff? We at Petrosys have successfully developed and delivered virtual training courses providing a comprehensive trainer led environment suited to the world we live in today.
As a happy client recently commented, 'Thank you Ebelio and rest of technology team for well-organized smooth delivery of Petrosys course. It was the first virtual delivery and proved to be excellent.'
I encourage you to browse through the varied options and services we have available.
We are continuing to invest in a mix of in-person and virtual sessions to share our insights, learn from our peers and connect with our valued user community and it is with pleasure that I invite you to join us at some upcoming events.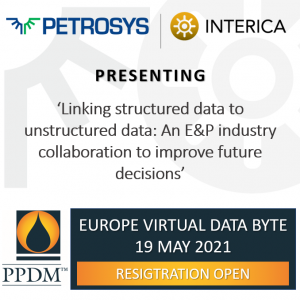 Paul Gibb, Petrosys and Jonathan Smith, Interica will be attending the upcoming PPDM Associate's Europe Virtual Data Byte to present, 'Linking structured data to unstructured data: An E&P industry collaboration to improve future decisions'. Registration is open and free to attend.
While the Petrosys team in Australia are hoping to catch up with many colleagues, customers, and partners at our first live in person event for over a year at the APPEA Conference & Exhibition from 14-17 June in Perth. We are very much looking forward to seeing you there.
We thank you for your continued support and would like to remind you that the Petrosys Team are here to support you in return. Your thoughts, comments, and suggestions are both welcomed and encouraged. Feel free to reach out and contact me directly if I can assist you in any way.
Scott Tidemann, Petrosys C.E.O.
---
Get in touch
If you would like to know more about Petrosys Software contact our team of gurus.