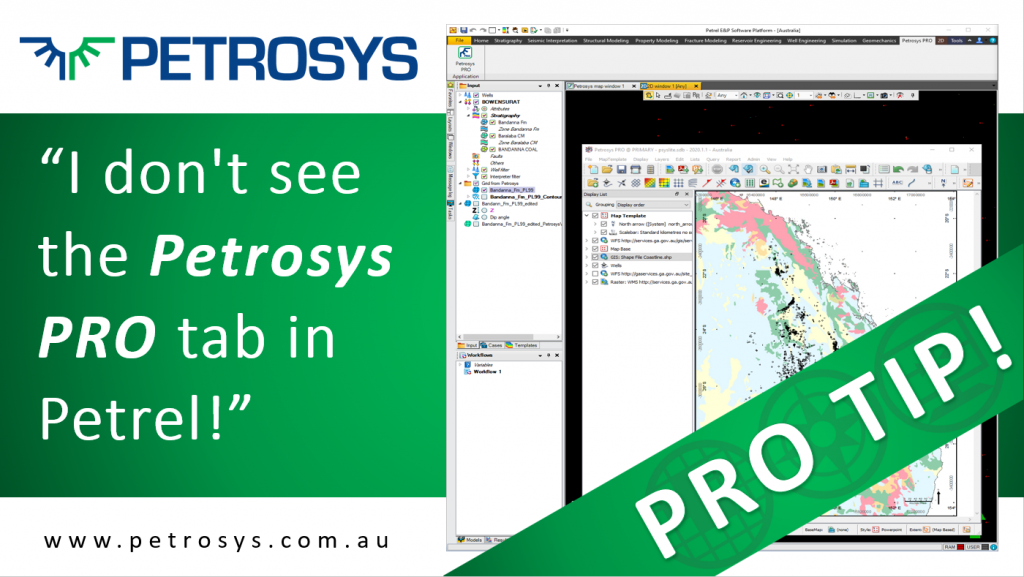 Petrosys PRO users can connect and work directly with Petrel data without having to import it into Petrosys PRO. To establish the connection with Petrel, PRO is launched from within Petrel through a dedicated plugin.
However, on occasion our users may find the Petrosys PRO tab is missing from the Petrel ribbon – this is the result of a Petrel update which can cause the PRO plugin icon to disappear.

How do I fix this?
It's easy – let us show you.
For Petrel to see the Petrosys PRO plugin again, you need to update Petrosys PRO by running the installers.
When you re-run the installer, it will detect that Petrosys PRO is already installed. You may choose then the 'Repair' or 'Change' option.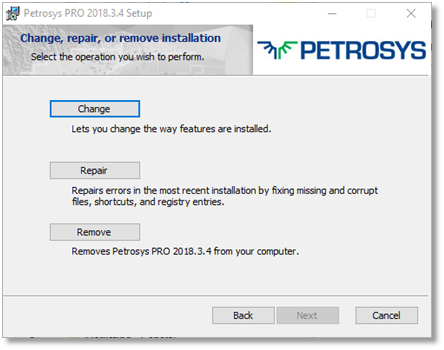 Once finished, go back to your Petrel project and verify the Petrosys PRO plugin is now available.
You may now resume your work and keep creating great maps in Petrosys PRO!
PRO TIP: To avoid this issue, as standard practice, always remember to re-install Petrosys PRO whenever Petrel gets updated in your organisation.
For more info on feature and support matters, reach out to your Petrosys office or get in contact with us at support@petrosys.com.au.
---
Get in touch
If you would like to know more about Petrosys PRO contact our team of mapping gurus.