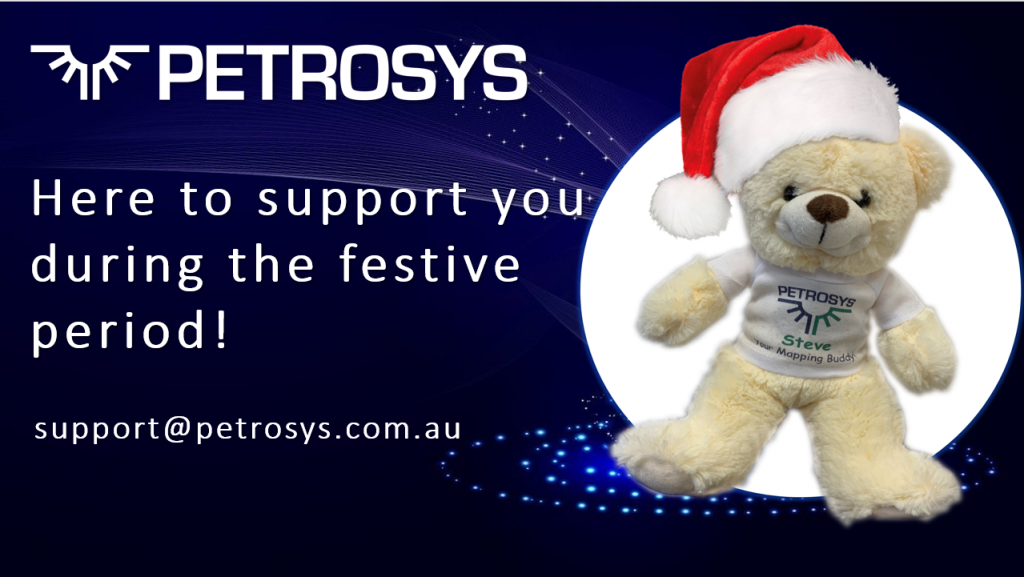 How to contact us during the festive period
After the events of 2020 we hope that you will be able to fit in some well deserved rest and relaxation during the festive period. The hard working support group at the Petrosys offices around the globe will be taking some time off to spend with families and re-charge the batteries ahead of a bigger and better 2021 – however, don't worry we have made sure that our support team will still be available if you need us.
To contact your local support from 23rd December 2020 to 6th January 2021 please EMAIL and a member of the team will get back to you as soon as possible.
Petrosys Support:                   support@petrosys.com.au
GPinfo Support:                      info@gpinfo.com.au
GLOBEClaritas Support*:    support@globeclaritas.com
*From the end of January, all other support email addresses for GLOBEClaritas will no longer be maintained. Please ensure you update your address book with the correct email.
Petrosys North America New Phone Number!
We would like to remind you that the Houston and Calgary offices changed their phone numbers earlier in the year. To get in touch with either office please call the following number:
North American Phone Number:  +1 346 292 5915