We're going to the EAGE 2022 in Madrid
Petrosys is looking forward to demonstrating our latest geoscience and data management software solutions for subsurface exploration, appraisal, and development at EAGE 2022.
Please join us on BOOTH 630 where the Petrosys team will be on hand to tell you more about our software in mapping, modeling, seismic processing, data management, and portfolio analysis. All are specifically tuned for geoscientists, engineers, and data management professionals working in the energy industry.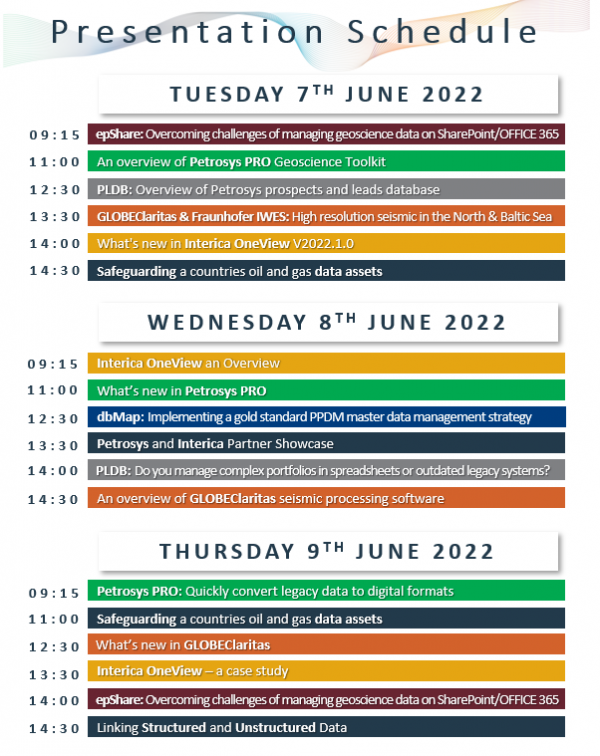 Can't make it? We have you covered.
We understand that not everyone will be able to attend the in-person event and so have created short and informative videos to keep you updated with the latest developments from our growing software footprint across the industry.
Don't forget to pick up a flyer! 
To help you understand more about Petrosys software solutions please click on the brochure download links.