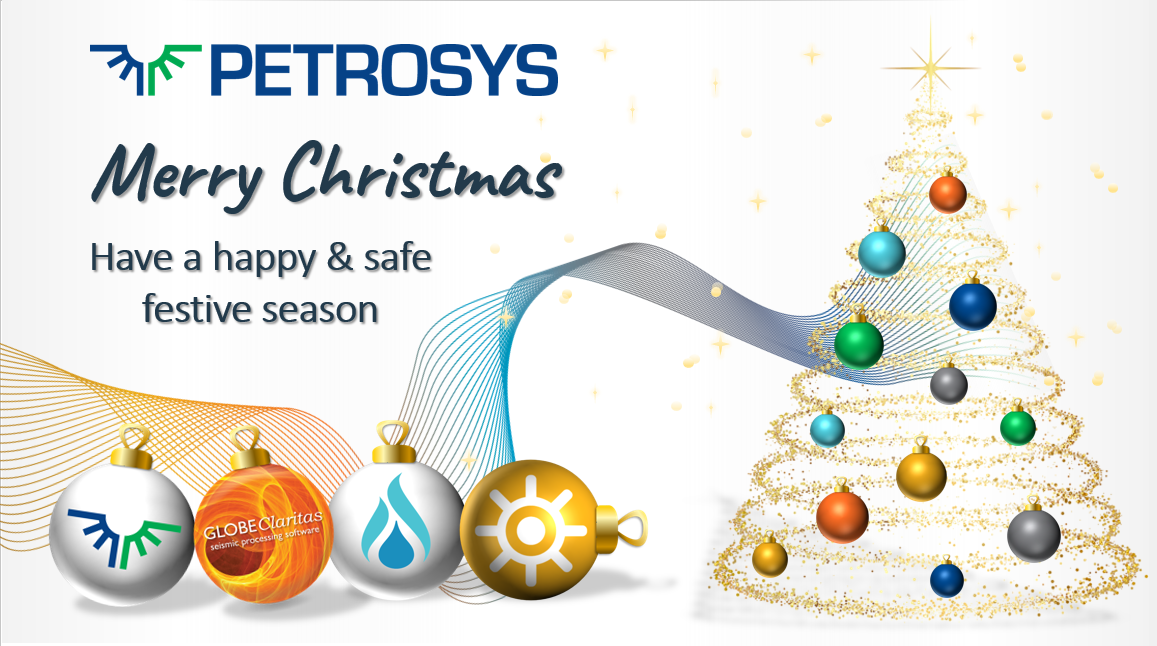 It was the Greek philosopher Heraclitus who said that "change is the only constant in life." To me, this means that the world, energy / economic markets, our staff, and client needs – they, are constantly changing. Not only is change always happening but it is also unavoidable – in fact, the only way to get better is to change what we are doing.
So, as I reflect on 2021, I'm drawn towards the positive ideas that stem from people who embrace and indeed drive change – people such as Einstein and Oprah Winfrey – both of whom say, that those of us who can adapt to change and take a positive mindset, will not only find new opportunities but will likely thrive. I believe their words are as appropriate for organisations as they are for the teams/individuals who drive them forward:
"The measure of intelligence is the ability to change" – Albert Einstein
"The greatest discovery of all time is that a person can change his future by merely changing his attitude" – Oprah Winfrey
So at Petrosys and Interica our commitment to drive change and creatively evolve our products, both through investment in product R&D and changing our evolving service offering remains a top priority in order to continue to effectively support your evolving business needs.
To illustrate this point, in the past few weeks we have seen a major global cyber-security concern found. We have both reacted immediately and understand that our clients are not affected, but all the same, we have taken measures to avoid any doubt/concern. To understand more read this article about the log4j library for the group products.
Here are just are just some of the software highlights we have been working hard to deliver to you, our customers.
In 2021 we announced the release of the Petrosys add-in for ArcGIS Pro in Petrosys PRO 2021.1. We were very pleased to welcome guest speak Catherine Holley from CGG to our webinar, 'Streamline workflows with the Petrosys add-in for ArcGIS Pro', who demonstrated a workflow showing how to integrate datasets in ArcGIS Pro with that from Petrosys PRO using the add-in. The live recording is available on demand.
In the last month, we have similarly been excited to release Petrosys PRO Version 2021.2 the new and improved 3D Viewer straight into the hands of our users. A complete rebuild of the 3D Viewer around a new graphics engine, along with multi-threading to utilize more of the cores of modern processors, has produced dramatic speed improvements to the 3D Viewer and paves the way for a greater variety of more productive workflows which directly link our trusted maps with 3d views. This is just the start of great things to come.
The fantastic connectivity work begun in 2019 with Interica OneView and the OSDU has continued to progress over the year. Working closely with partner AWS (Amazon Web Services) we have developed integration capabilities between Interica OneView and the OSDU R3 Mercury platform that enables IOV to discover and analyse, through a single pane of glass, data stored in an OSDU environment as well as data stored in petrotechnical applications on-premise or the cloud. This makes it easy for users to compare and contrast datasets wherever they are and accelerating their OSDU data migration – with a clear view of the current data landscape.
The release of GLOBEClaritas V7.3 has been very well received, with improvements to the user experience and technical capabilities being significant. The application Tomo3D, Tomographic Refraction Statics is a standalone application for performing 3D refraction tomography for estimating static corrections. While the new ViewStatics application uses the up to date PyQt5 graphics frameworks giving a clean user interface that is intuitive and easy to use.  For more tips on using the software the latest Ask Andy has just been posted – How can I get the best results from my Tau-P transformation in GLOBEClaritas?
We celebrated another successful GPinfo Petroleum Permits of Australasia Map release for 2021. Once again, we thank our sponsors for all the support, they have shown over the 32 years and continue to do so.  The GPinfo team has also been busy with recent up-dates and have noted an increase in industry optimism in the Australasian region further underscored by the recent release of acreage for petroleum and sequestration exploration.
In November I was personally fortunate to be able to travel safely to the UK and not only catch up with Petrosys and Interica colleagues but attend PETEX in London. It was a pleasure to be able to meet valued clients and partners to discuss industry news and listen to their needs and requirements first hand. The atmosphere had a distinct buoyancy to it as people looked positively to the year ahead, embracing the opportunities evident.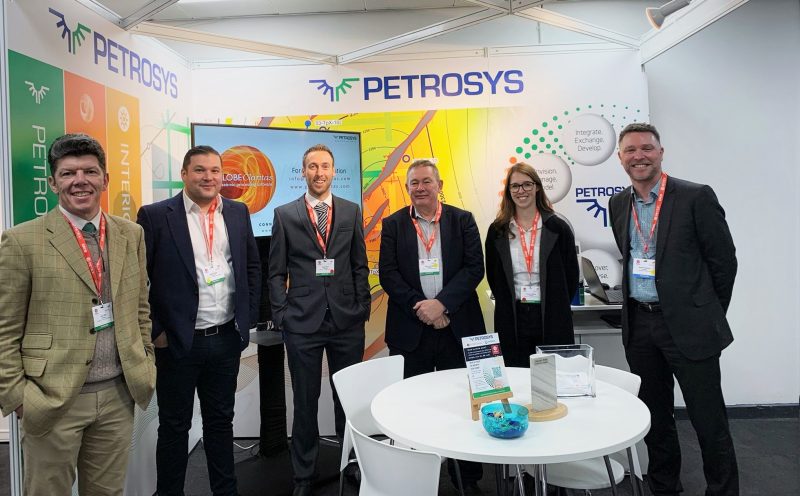 The positivity remains strong across our training and consultancy services as we have experienced a significant up-take in the demand for software training – clearly investment in helping our people grow and learn. Likewise, we changed, launching our first free 'Petrosys Uni' taster training sessions in the Australia region. Open to all, these 3 part short sessions gave those in attendance a fundamental understanding of workflows relevant to all geoscientists in the industry and we thank all of you who, virtually, came along. If you have training or consulting requirements our teams are on hand to discuss your needs so, please get in touch.
We have been working hard to change the way the industry can leverage unstructured knowledge more effectively. The team share these ideas in a technical article for First Break online magazine, 'Total Recall: Obtaining value on demand from unstructured and structured data'. Utilising the extensive experience of both teams in dealing with the challenges that face data managers when it comes to categorizing and classifying millions of files and interpretation projects – extracting value from unstructured knowledge is a really important opportunity to do more with less – to change how we extract value from unstructured knowledge more effectively. And, with energy transition rapidly gathering pace we take a look at 'Our Software & Energy Transition – It's already happening' and discover the many companies that already use the Petrosys and Interica suite of tools in this area.
Sending well wishes to Petrosys Founder Volker Hirsinger on his retirement
Finally, it is with mixed emotions, filled with gratitude, that we begin to send our farewells and well wishes to Volker Hirsinger who is retiring after nearly 40 years with Petrosys and just a few more in oil and gas. As one of the founders of Petrosys, Volker has played a huge role in developing the Petrosys we know, respect and value and has similarly made significant contributions to the oil and gas software industry and standards initiatives — not to mention the countless staff, clients & peers he has helped personally and professionally along his journey. Volker's, presence, and knowledge will be missed by us all – although I'm sure he will rest easy knowing that the Petrosys legacy remains in capable hands and continues to grow, thrive, and adapt to change – just as the group has done successfully many times already. On behalf of everyone at Petrosys, our clients, and partners we wish you all the very best in your retirement Volker.
If you have ideas and input on how the group's products and services need to evolve to better serve your needs – please reach out and share your thoughts.
To all our clients and partners on behalf of all the teams at Petrosys and Interica we wish you a safe and happy festive period and a bright and successful new year ahead as must collectively strive to keep making things better.