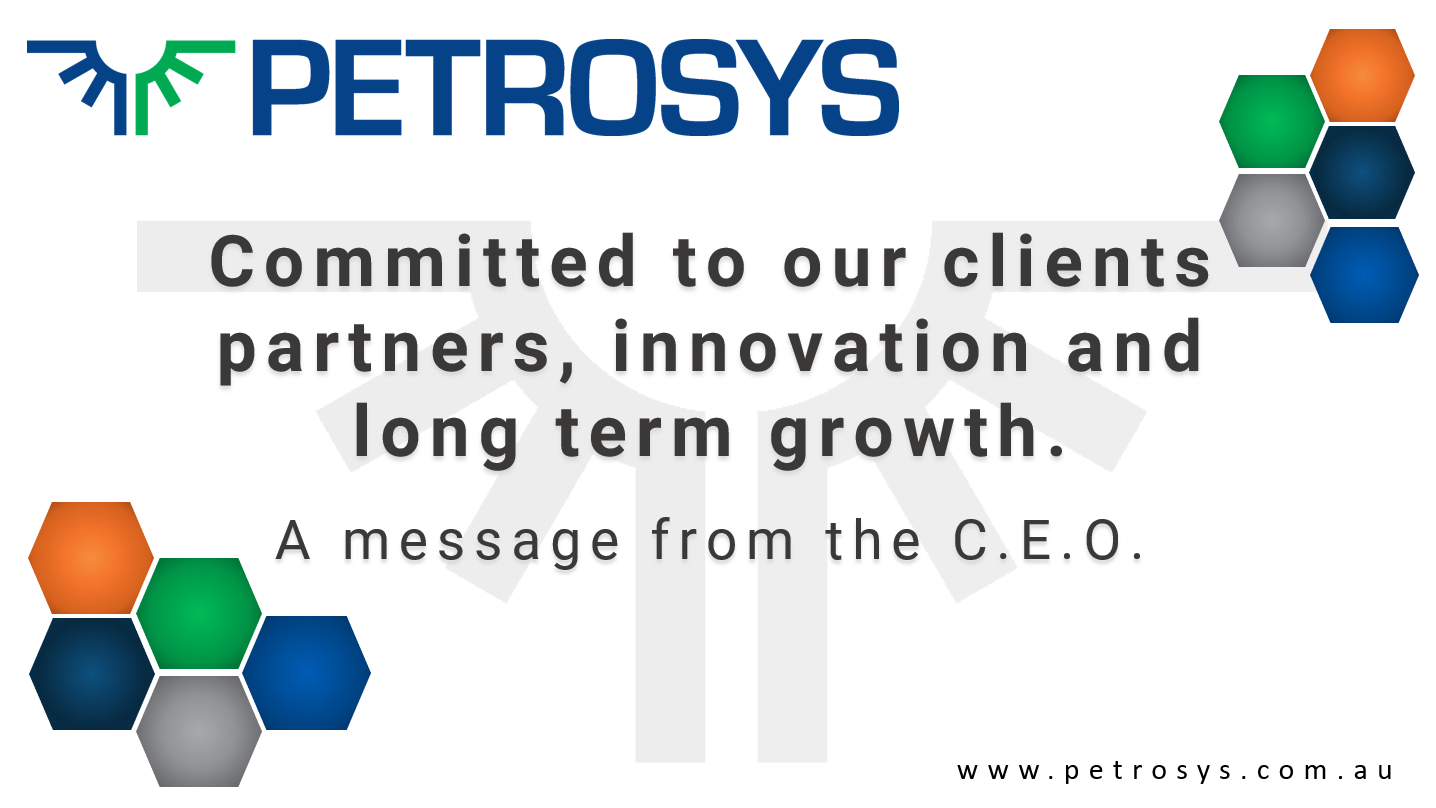 It has certainly been an eventful start to the year, for lots of us right now we are having to deal with disruption and change and in a professional capacity having to make adjustments to our working surroundings that we have not faced before. I'd like to reassure you that at Petrosys we are all doing our part to keep each other safe following the advice of authorities in all of the global locations in which we work. I want to thank you for navigating these changes with us.
We are an internationally connected technology company – I'd like to reassure you that Petrosys already has the necessary core capabilities and remote working infrastructure in place to appropriately support you. The recent COVID-19 outbreak, combined with the change in the oil price illustrates the importance of business agility and adaptability in an ever-changing global landscape. Like many organizations, many in our team have temporarily shifted to working remotely. However – during this time, it's business as usual for us. We know it's important for our users to continue to complete their projects seamlessly, download updates to new versions of software, improve workflows and our teams are here to support you every step of the way!
Petrosys too are facing the same concerns for the welfare of our team, clients, partners and the community around our globally distributed offices. We are doing everything we can to ensure that they and you are able to keep safe and manage workloads effectively. However we are all firmly committed to moving onward and adapting to this ever-changing environment and we would like to reassure you that with a globally distributed support team, an agile R&D process and a largely cloud hosted infrastructure, combined with tested flexible working environments – we are well positioned to provide continuous support to our client base and lend you a hand if and where needed.
For support please continue to follow normal processes such as emailing: support@petrosys.com.au for assistance – this will reach our globally distributed team who can always point you in the right direction. Our phone systems are also following our remote working teams.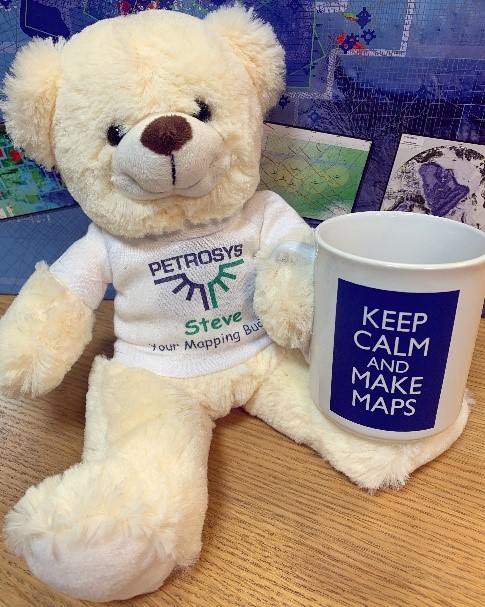 Our staff will be able to respond to support questions and to guide users with our well-established support systems using our remote support, desktop sharing and training technologies – which include our available online self-paced training classes and of course the very popular video/webinar series are at hand to help. For those wanting learning opportunities on how our latest software version can help you – sign up for the 'Introducing Petrosys PRO 2019,3' 'Introducing our new connector: Ellis PaleoScan™' and 'Fault Sticks – Display them and much more' webinars coming up in the next few weeks. These sessions are a great way for you to keep up-to-date!
We appreciate that our client teams will themselves be operating in alternate configurations, with staff taking on technical tasks and using tools that may be unfamiliar. If you need our help/support to establish alternative means of accessing our software or your license setups, including installing the software on your remote or home working environment or implementing unfamiliar or new workflows – please ask us about our proactive 'Working from home initiative'
With our increased global data management capacity, reach, skill and independent expertise & technology – should you need help we are here to support you and can provide this expertise remotely to ensure you keep operating effectively and efficiently.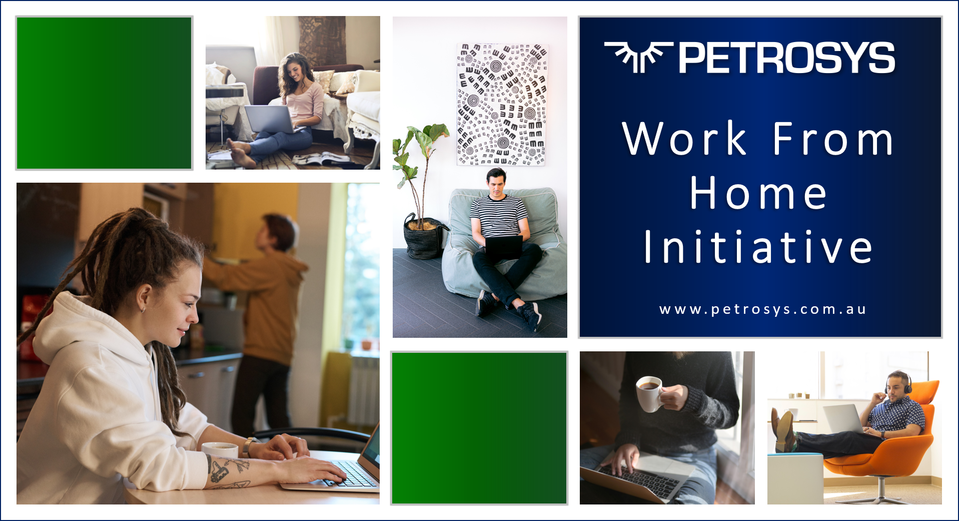 We have worked hard over the past few months to achieve meaningful and positive change within Petrosys and we are pleased to share and celebrate it with you. This change sets out a pathway for continued growth, innovation and long-term partnerships as we move further into 2020. At the Petrosys group, we are a resilient, adaptable team of professionals well placed to service your technology needs.
Here are just some of the reasons we are looking optimistically towards the future:
4 new software releases in the past 30 days that continue to bring you the features and enhancements that users are asking for. In Petrosys PRO 2019.3 we have new connections to Eliis Paleoscan and Rock Flow Dynamics tNavigator; in dbMap 2019.5 there have been enhancements to the well log viewer; Claritas V7.0.1 offers users new modules READSONAR and UNRADIAL and GPinfo's latest release which features the beautiful images from their work with Geognostics Australia's OZ SEEBASE® 2020
Announced the acquisition of Interica bringing together two leading independent, trusted connectivity and data management software and service providers. This strengthens our ability to globally support your mission critical data management needs.
Kickstarted a new partnership with Rogii – focused around the StarSteer platform in the Pacific region to ensure effective well placement and horizontal drilling campaigns. Geosteering adoption is increasing globally as operational teams aim to maximise the effectiveness of well objectives in real time.
In this quarters newsletter you can learn more about how our team is hard at work to deliver you the service, support, and technology you deserve:
Thanks for proactively looking after the health and safety of your teams and working with us through the current environment. We are ready and able to continue to help and service you.
As always – if you have R&D ideas or need help with your existing software, workflows or similar, please just ask me or one of our team members.
Sincerely,
Scott Tidemann, Petrosys CEO