Over the past couple of months some of our Adelaide HQ team have been celebrating milestone Petrosys birthdays. Brad Rymer has reached 21 years with Petrosys and Pavel Polach has just passed 15 years.
Brad started in 1998 as a Technical programmer initially working on import/export formats before starting work on dbMap desktop. Move forward 21 years and Brad is now one of the Software Architects and Product Manager for Data Management and Data exchange working alongside the data management services team and developers.
About 5 years after moving to Australia Pavel joined the Petrosys team in 2004. His 'starting' project was to implement CGM*PIP standard to display seismic traces. He then moved to start working on a new 3D Viewer product for Petrosys. Pavel eventually ended up in the Geomodelling group where today he is the Geomodelling Domain Leader and Software Architect, dealing with the surface modelling workflows, gridding and similar.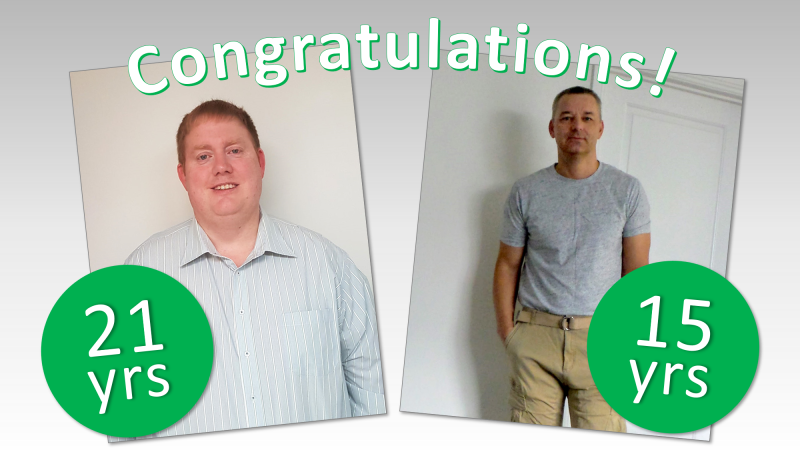 Congratulations to both Brad and Pavel on achieving these milestone events!