Last October I had the opportunity to deliver training to a young group of talented geoscientists from some of the operators and regulatory body in Port Moresby. We covered and discussed basic and advanced geological and geophysical workflows and how Petrosys can help to improve their daily work. I expect to keep assisting this group of geoscientists in future occasions to further improve and streamline their workflows as we roll out new functionalities and enhance existing ones in Petrosys PRO.
Regarding the trip, it was my first time in Port Moresby. The city was busting in activity as last preparations were made for the APEC meeting that took place in November, a major event in the country. Thanks to one of the trainees, just before my flight back, I was taken for a short ride around the city and got the opportunity to make a short visit to the recently renovated Papua New Guinea National Museum. Even though it was a short visit, I got a glimpse of the huge and rich cultural diversity across the many communities that are part of the country. The museum contains pieces of the 19 provinces. Each one of them very distinctive in terms of culture, languages and traditions. Below a picture showing one of the galleries of the museum and a model of a double hull canoe used in trade voyages by the Motuan people.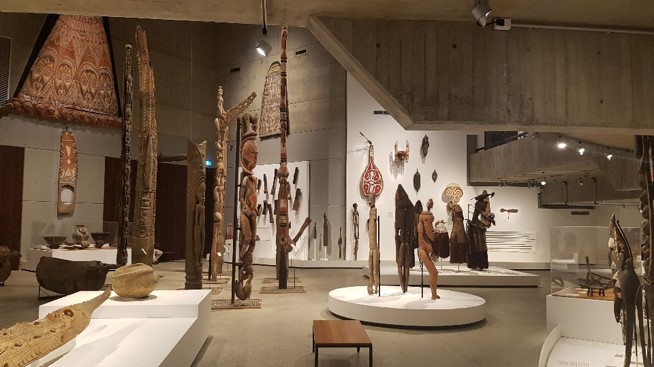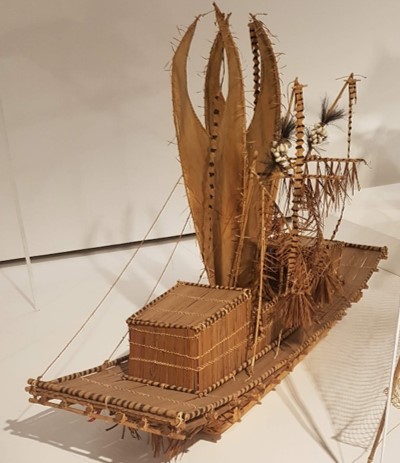 It was indeed a great experience to being able to train such a talented group of local geoscientists. Hopefully the training will assist them not only in further developing the existing projects, but also in the exploration process of the new projects that are starting to take shape in the region.
To finish this post, a panoramic view of Port Moresby Airport taken from the hotel.