GPinfo is the leading desktop data visualisation and manipulation package for the Australasian petroleum industry. GPinfo combines a comprehensive database of petroleum exploration information with an attractive and easy to use graphical interface for viewing and manipulating data. 
Our data is collected by our team of petroleum information analysts from a range of industry sources, providing accurate and up-to-date permit, well and company data for Australia, New Zealand, and Papua New Guinea.
The Objective: Identify Target Exploration Companies
PGS Australia were looking to conduct targeted marketing for offshore Western Australia. They wanted to identify exploration companies with a seismic commitment in the upcoming year and knew GPinfo could be used to produce the actionable information.

GPinfo

provides work commitment information for all granted offshore licenses plus contact information for license operators, making it the ideal tool for pinpointing potential customers.
The Method
We need to refine the list of all licenses in the database – about 2,500 at any one time – based on a few key parameters.
To subset the data in this way, we need to create a query –
1. Petroleum permits only
2. Offshore WA in Federal waters
3. Granted/renewing exploration
4. Seismic commitment in the year 01/03/2022 to 28/02/2023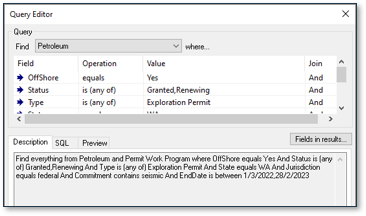 Selects 25 out of 2,500 permits in the database in a single step.
Where are the permits located?
They form an arc around north-western WA, coloured in green.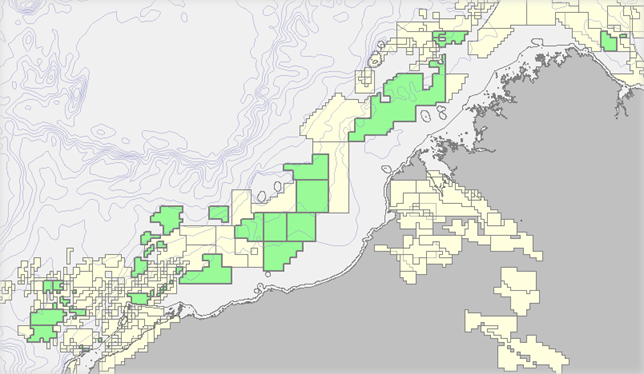 Who operates the permits?
There are 25 licenses but only 13 companies.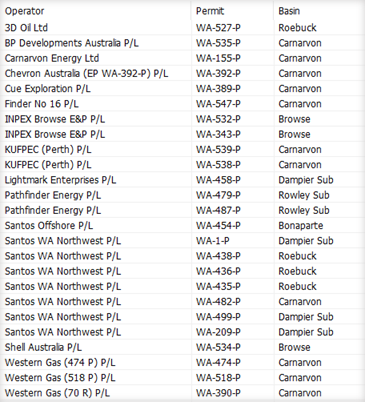 How do I contact the permit operators?
GPinfo is full of company information, hyperlinked for easy navigation.