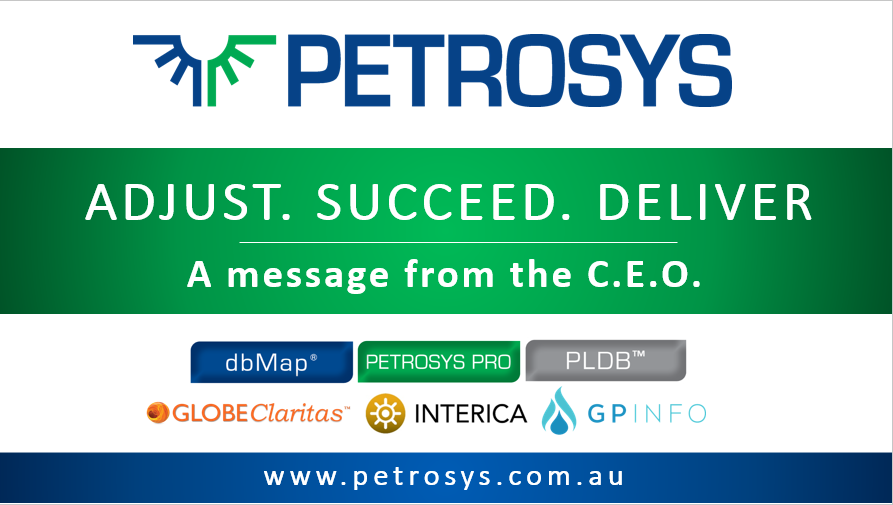 It never ceases to amaze me how adaptable we all are in our ability to not just keep going despite challenges, but to adjust, succeed, and deliver on our promises to clients and business partners.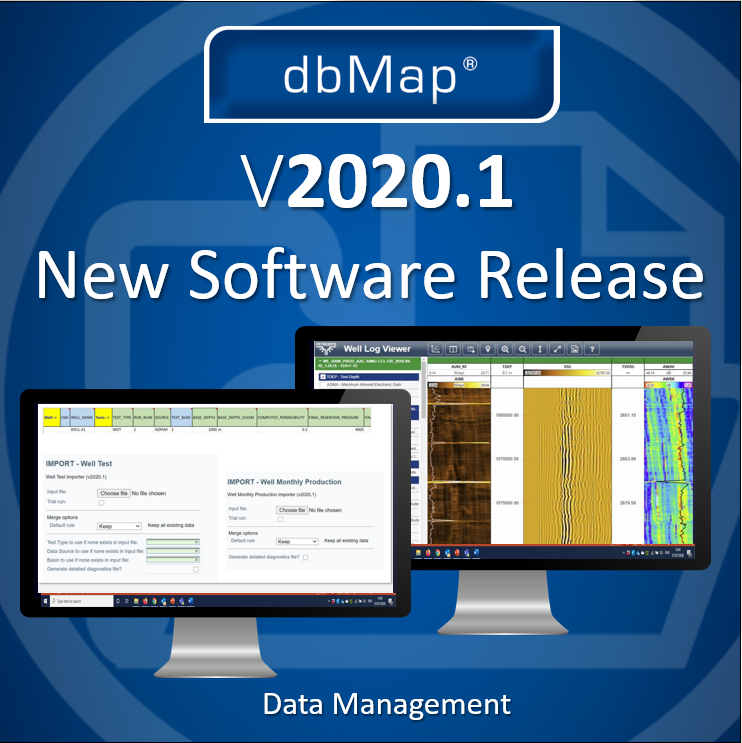 Within the Petrosys Group, this is clearly evidenced by the level of productivity that has been achieved by our teams, who like many are working from home and have worked tirelessly to develop and produce new software releases Petrosys PRO 2020.1 and dbMap/Web 2020.1, deliver a range of technical and informative webinars, as well as create multiple helpful videos and product articles.
The high level of appreciation for this creative output has been marked in the 5* support feedback rating we have received from our users throughout 2020. It has similarly been very pleasing to see the increase in demand from clients who have been able to take advantage of the work from home initiative offered and the continued engagement we have had with users across all fronts. Your input on future roadmap developments is crucial and many will recognise the results of this feedback in the recent software releases.
Please keep telling us your business needs and drivers for the future of the software and we will continue doing our very best to deliver.
The oil and gas sector continues to face challenging times causing a demand for technology that can enable efficiency and improve workflows. I'd like to take this opportunity to impart Petrosys's on-going commitment to the industry. We continue to invest organically and beyond in an effort to help companies do more with resources that are scarce.
Petrosys PRO is renowned for its geoscience integration and connectivity with 3rd party sources and this brilliant work has gone from strength to strength with the help of our partners, in recent months evidenced by the addition of the Ellis Palesocan connector.  The excellence of the Surface Modeling module keeps shining through with new functionality such as the Fault Clipping Distance controls, meaning more accurate grid surfaces around fault zones, read more about working with faults in, 'Mapping with Faults using Autotracked Interpretation'. While our industry leading Mapping simply just gets better and better, you can now directly display PDFs on the map canvas, take advantage of FMI logs in the log signature map displays, and extract raster images directly into grids – see the latest Dear Steve.  'Using Colour to Communicate' explains in detail about the new perceptually uniform colour gradients added to PRO 2020.1.
The Petrosys Client Portal is also a fantastic resource for users and the team has been busy collating pdfs and videos into useful workflows to allow for easy searching of 'how-to' documentation, helping you find what you need faster.
The role of sound data management and data quality is the backbone of all that we do and not only have we made advances in the latest release of dbMap/Web 2020.1 with the expansion of the well log viewer to display multi-value log curves such as FMI data; but also to our Prospects and Leads database PLDB, where users can now import data from REP and new data loaders for production data and well test have been added.
Earlier in the year, Petrosys acquired Interica, a respected data management software company with strengths in analysis of the data landscape around many data sources and applications and data archive/optimisation. It has been inspiring to see how smoothly the teams have managed the integration of Interica into the wider group with version 6.2 of Interica OneView released at the end of June. The new ideas, opportunities, and synergies that develop from the wider collective as we build on the collaboration across all sectors of the companies is exciting, the benefits of which to our clients are highlighted already in the existing capability to support Petrosys project archiving. We are now working on ideas to deepen this R&D synergy for client benefits around data landscapes, 3rd party integration, and capturing key knowledge at important project gates and milestones. We look forward to growing and expanding this shared offering and welcome your input to shape the direction.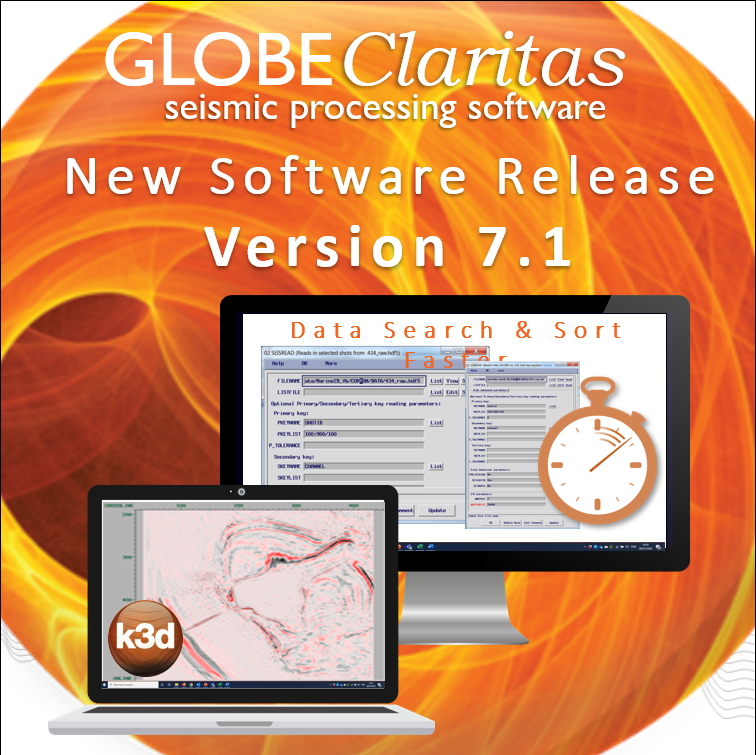 The innovation keeps coming with the GLOBEClartias team who are doing some exciting work, for example, the AI based methodology recently released for denoising seismic records, with the new DENOISE_TF module. The latest version of GLOBEClaritas V7.1 is out now, along with completely re-vamped tutorials for the new version. It is easy to see why GLOBEClaritas is fast becoming a leader in seismic processing software through continuous and frequent software releases and new features.
We are also extremely proud of the client feedback received for our GPinfo products, maps, and the great service they deliver on a consistent basis. To me it demonstrates the day-in-day-out commitment to data management excellence and map product quality – we practice what we preach at the Petrosys group when it comes to delivering quality data frequently! I find the quotes from clients both humbling as well as motivating, they drive us to serve, to innovate, and to continue to deliver on a monthly/quarterly and yearly basis. It is clear the products the GPinfo team provide are extremely valuable to existing and prospective investors in the Australia-Pacific region.
From everyone at the Petrosys group, we encourage you to contact us if you need help, we thank you for your continued support and we look forward to the days we can meet again in person.
I hope you, your colleagues, and families keep safe and well. If you have questions or need any help – please just ask me.
Scott Tidemann
CEO Petrosys