Web Feature Services (WFS) are a developing technology making shape and attribute data available over the internet. Where a reliable internet connection is available, this is a major time server as the data is "live" and eliminates the need to download data with the associated problems of data duplication and confusion over the latest version.
Petrosys supports access to spatial data from the following web services:
OGC Web Feature Services (WFS)
ArcGIS (MapServer and FeatureServer enabled services)
Not all public WFS are well maintained, by many companies also serve data through private WFS or ArcGIS web servers. Popular WFS/ArcGIS Server sources can be stored in a Catalog at site, project or user level.
Spatial data from web services can be utilised in Petrosys in the following contexts:
Mapping – Display/GIS. Data is also available in the legend builder
3D Viewer – Display/Point Data
Surface Modeling – Grid/Create Grid/Input Data
Exchange – Spatial Data Translator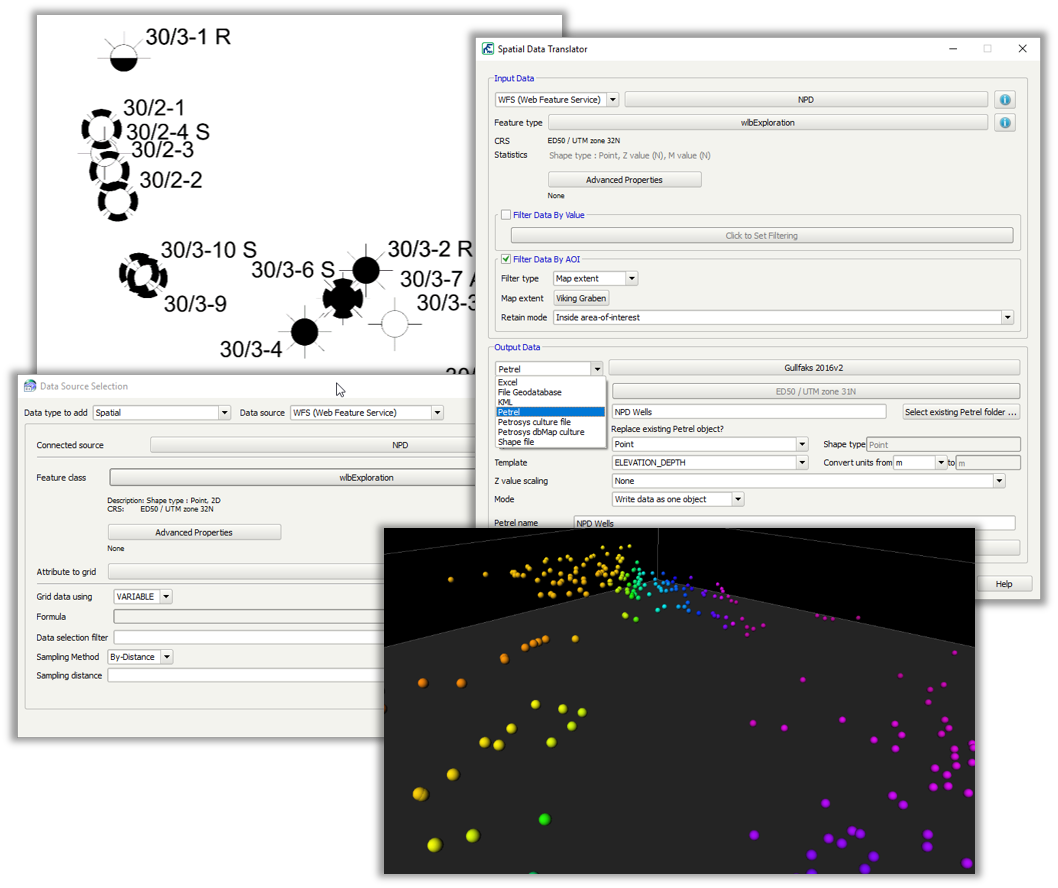 WFS and ArcGIS web server support complements Petrosys PRO's existing WMS functionality to allow vector, raster and attribute data all to be sourced directly from web services. As internet reliability and band-with increases, web-based services will become a vital data source and Petrosys PRO is already positioned to benefit from them.