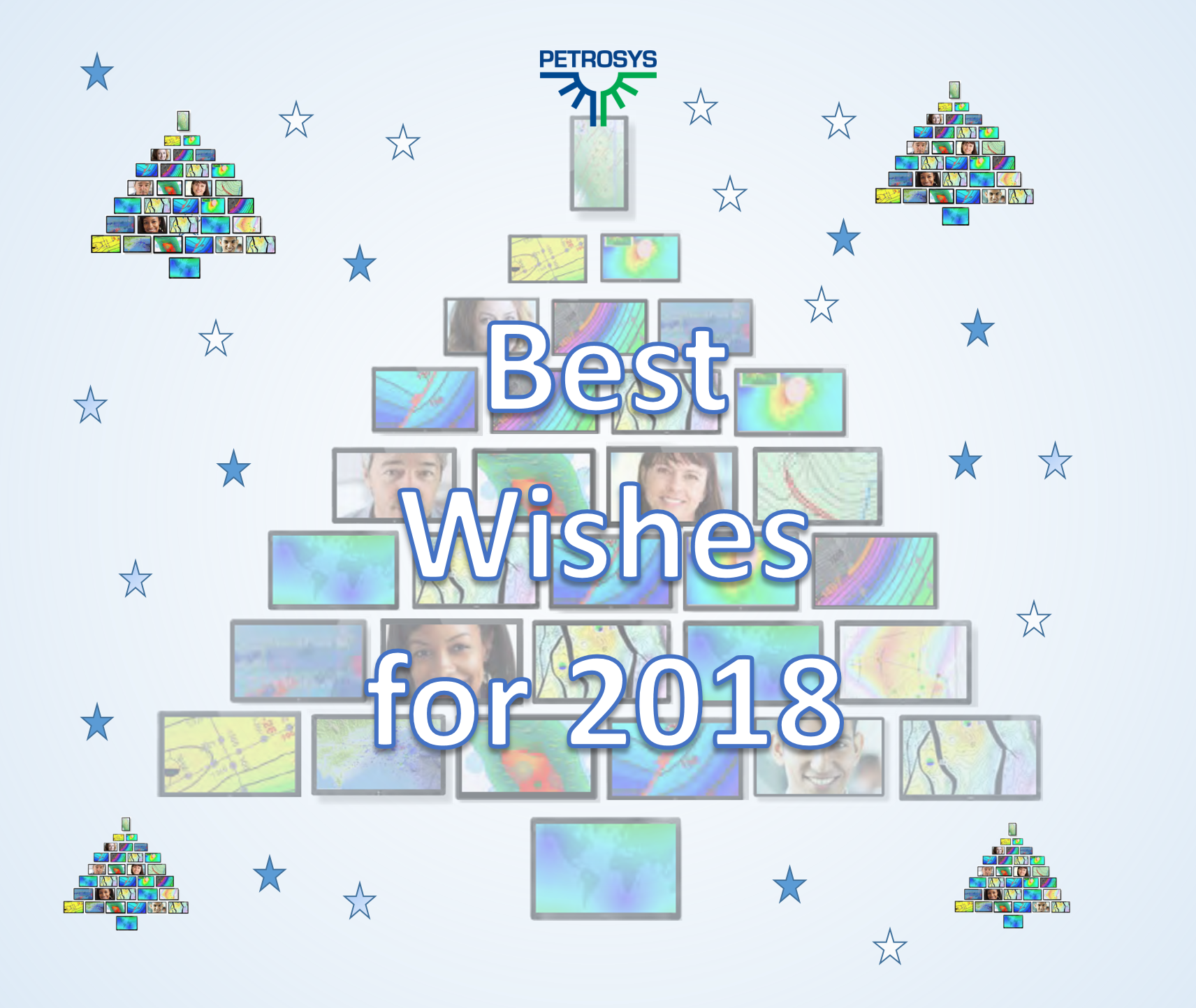 As the festive season is now upon us and 2018 fast approaching, we at Petrosys are reflecting on what has been a busy and eventful year, full of a renewed sense of optimism and positivity both in the Oil and Gas industry and Petrosys as a company.
I'd like to take this opportunity to thank all our clients for their continued support and trust that all are taking full advantage of our R&D investment, high quality support and online resources and webinars. Our new look & feel Petrosys Pro 2017.1 is being well received by customers. With the recent patch/feature release and the positive feedback from presentations, user meetings and webinars its clear to me that uptake of the latest features is well progressed and will grow further as 2018 unfolds.
We have been pleased to meet and interact with many of our clients over the course of 2017 at a range of events and tradeshows around the world. We'd especially like to thank those who took the time to attend our user meetings in London and Perth contributing to making these events such a success.  Your thoughts, ideas and inputs on current and desired future workflows are invaluable.
In the past 6 months we have been very busy serving many of our clients evolving data management needs. It is evident to me, that as our industry continues to search for ways to work smarter and more efficiently, the quality and effectiveness of an organisations; data management platform; data flow; infrastructure; tools; culture; and business processes, is an area of opportunity for continuous improvement. If you need a hand – just ask our experts!
Petrosys is excited about what 2018 has in store with the upcoming Petrosys PRO 2017.2 release featuring; Petrel® Plugin enhancements; improved Fault Stick generation; Surface Modeling, workflows now with faster parallel processing; and better DecisionSpace® integration, with the Petrosys PRO Icon now in the DSG toolbar. Our aim is to always be striving to provide the best user experience possible by constantly developing and improving our software.
Throughout 2018 we will continue to provide the high level of support our clients have come to associate with Petrosys and we would like to encourage those who need to invest in up-skilling their staff, to plan and make use of the diverse and cost effective Petrosys training and education offered. Look out too for our frequent blog posts and articles such as our recent 'Dear Steve', 'Bias Gridding' and 'What's your 2020 workspace going to be?' posts. Written by the Petrosys Gurus these are a fantastic source of information, tips, hints and best practices on how to get the most from your software investment.
From all at Petrosys we hope you have a relaxing and happy festive season and wish you all a bright and successful 2018.
Scott Tidemann
CEO, Petrosys