With the release of the new Petrosys PRO 2018.2, it is much easier to compare graphically color-filled data with Petrel as we now support the display of Petrel gradients, enabling users to have consistency across the subsurface maps in an easy and functional way.
The easiest and quickest way to benefit from this new feature is to 'drag & drop' any surface or horizon from Petrel into a Petrosys Mapping window. As soon as you display the data in Mapping, the Petrel gradient is automatically imported into your Petrosys project directory and applied to the grid or seismic surface.
To check the imported gradient, display the properties of the layer from the Display List in Petrosys and check the colour gradient.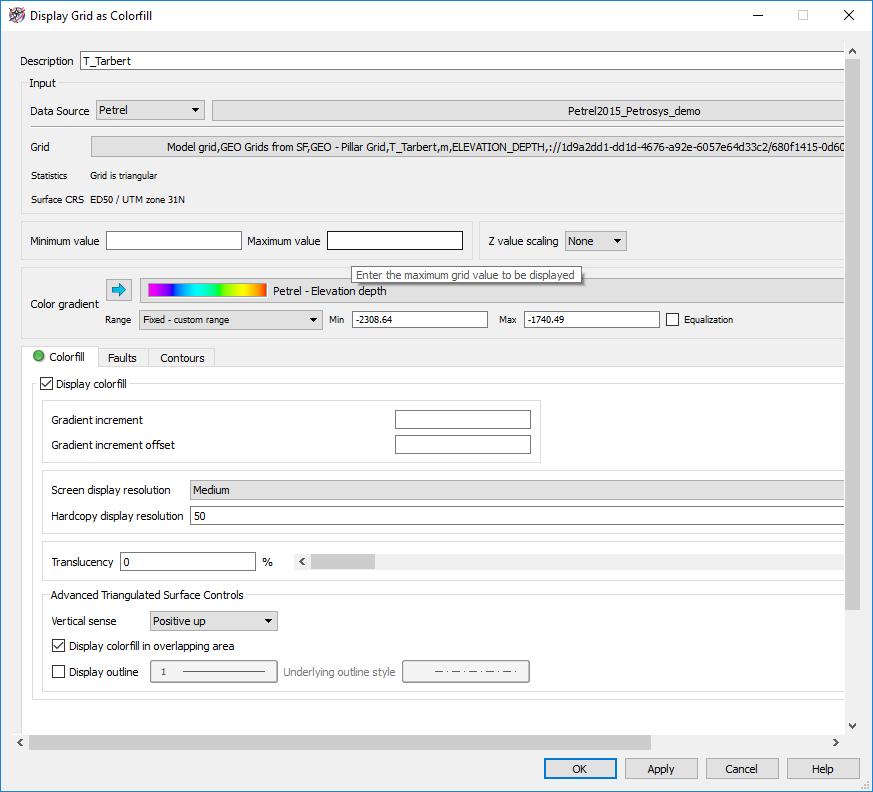 If you click in the colour gradient, you will launch the Gradient Selector.

Note here the icon in the Area column.
The icon is indicative the gradient has been stored in the project directory and will be available for any user working with this Petrosys project.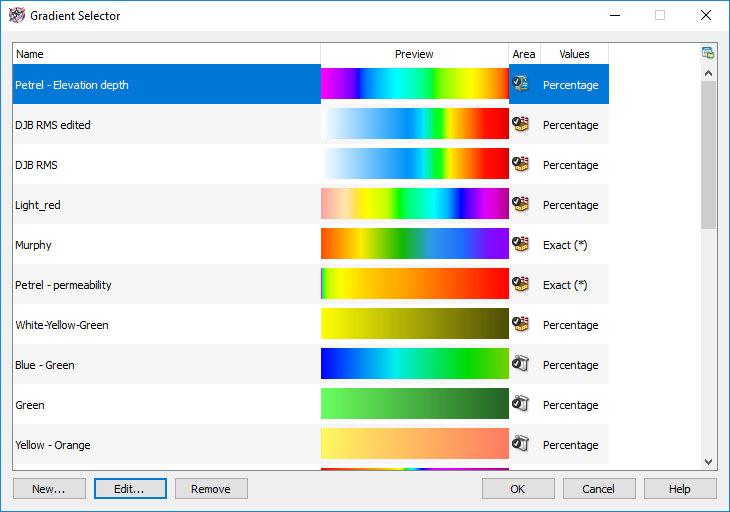 If you then click in Edit…, the Gradient Editor opens. Notice all the control points that were generated in order to recreate the Petrel gradient. Also notice another new feature in PRO 2018.2: a solid line in the background of the gradient which represents the histogram of the data being displayed.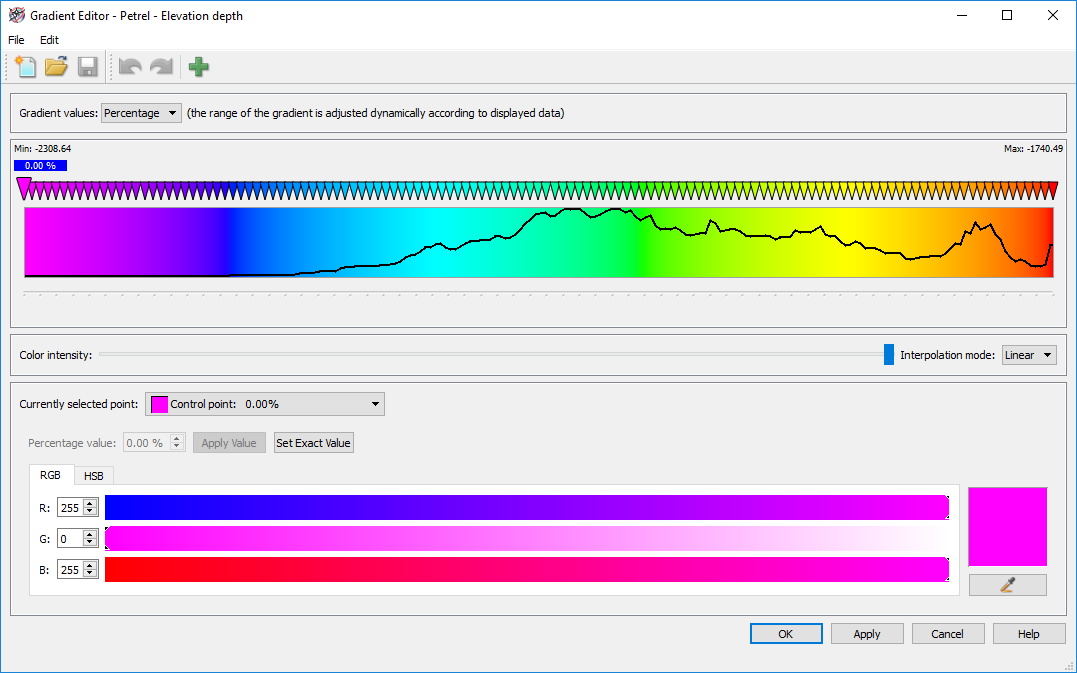 Tip: if you want to make this gradient available to any project, you can do it here from File > Save As… and change the area to Site. Remember to enter meaningful descriptions as this gradient will be available across your site.

Another way to import and apply a Petrel gradient in grid data displayed in Petrosys PRO is to select it from the Template panel in Petrel and 'drag & drop' it into the gradient area in Petrosys. Alternatively, you can select the gradient in Petrel and then click on 'Blue Arrow' icon in Petrosys.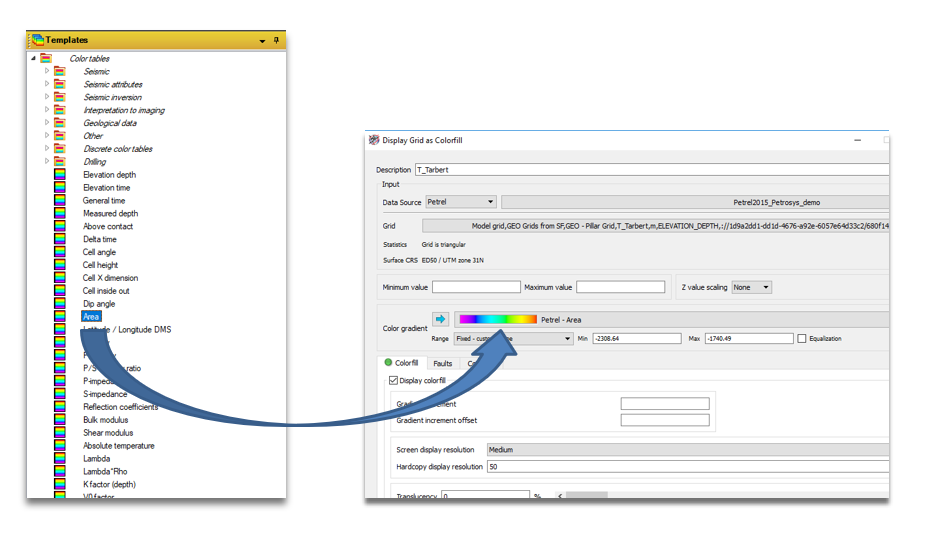 A last way to import a Petrel gradient is to 'drag & drop' it from the Template panel in Petrel into the Mapping canvas.  The Gradient Editor will automatically open in Petrosys displaying the gradient you just dragged and dropped.
No matter which of the three methods described above you use to bring Petrel gradients, in all the cases it will be saved into your Petrosys project and available for use in a later time.