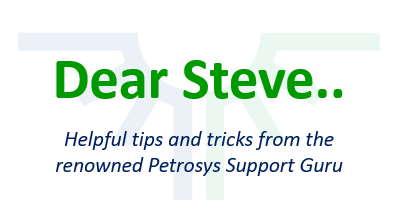 Q. I have 2D seismic surveys in Paradigm, can I access fault sticks using the Petrosys PRO 3D Viewer?
A. Yes!
With the release of the Petrosys PRO 2018 series Paradigm fault sticks and surfaces can now be displayed in 3D Viewer. Paradigm fault sticks are also available as an input and output for Fault Sticks Exchange, and as input to Surface Modeling.
The new Study column shows the Project, 2D or 3D seismic survey the fault stick or surface is associated with.
This new functionality removes the restriction where fault sticks and surfaces could only be read from 3D seismic surveys.